Yes, Distressed Fashion Is Nothing Pristine, But It Was Agreeable till Ripped Denims or Faux Worn-Out Effects on Garments, But Sneakers, That Too Worn and Fully Destroyed Are Disgraceful.
We're diving in straight; Balenciaga has officially overturned the quintessence of luxury. Recollecting the incident, Balenciaga, a French luxury fashion house made it to the headlines yet again, but on all undesirable grounds. The fashion house recently launched a limited collection of sneakers labeled "Paris Sneakers" and the brand has taken it to the next level with this new launch.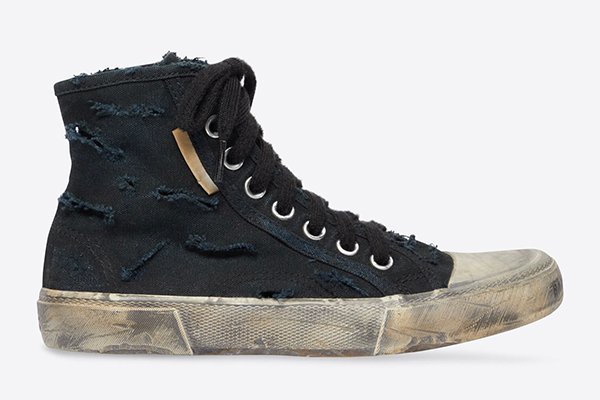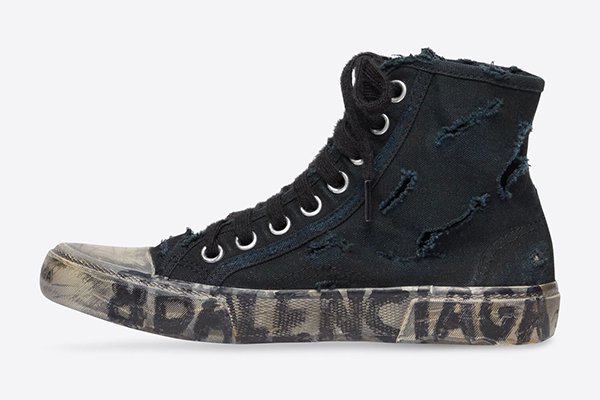 To spill some deets about the shoes, there are two styles – high-top and backless mules, and both are in bizarre condition. The shoes have a white rubber sole and toe with distressed canvas and rough edges, which suggests these "sneakers are meant to be worn for a lifetime."  Social Media is full of controversies around Balenciaga's extra-destroyed sneakers. Earlier as well in the name of fashion this luxury house has produced some questionable collections, but come on, these are super offensive to some as the shoes are extremely worn, marked up, and dirtied. The shoes feature holes across the cotton sides, at the top and back. Although, the logo isn't missing, it flashes at the edge of the shoes. There are only 100 pairs of the extra-destroyed versions, whereas the non-limited edition is less roughed up, but come on!
It's safe to say, we acknowledge the criticism these deliberately destroyed shoes are getting, that too for no good reason. As your fashion bible, we agree on the fact that fashion is art, but what is the statement Balenciaga trying to make here? Even more, these shoes look like Converse thrown in the fire, and later Balenciaga logo was added with paint. Anyone who has pre-ordered these, what were you thinking?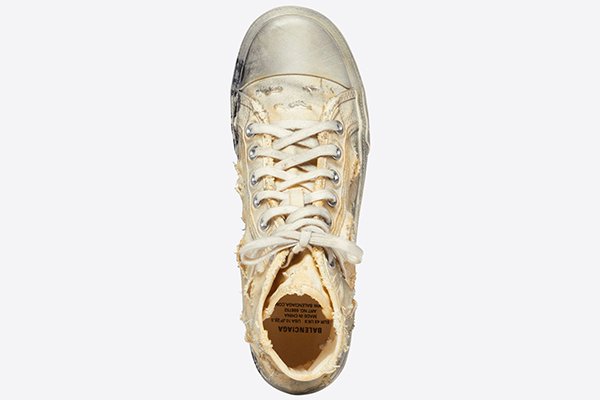 Balenciaga marked these as "retooled classic design." We officially have nothing to say. We as your fashion guide can bring to you the best, but these are straight offensive and absolutely no good. Balenciaga aficionados are anyways going to grab these, well we can't fight that. By considering all perspectives, we think it's Balenciaga's way of grabbing attention and sparking conversation by producing controversial items, well kudos to Demna and Balenciaga because it's working. The only conclusion we have is, "these are the days we feel thankful for limited editions."