Stay Cosy And Rule The Outfit By Stepping Out With Classy, Warm And Chic Scarves, Mufflers, Or Ponchos.
Welcome winter with a better collection! Are you struggling with what to wear, how to accessorize your outfit, looking for something to layer, or wanting something minimal? Then we got you some essential scarves to have in your wardrobes. These scarves will make your winter easy as you don't have to think a lot about your outfit. Scarves, mufflers, and ponchos play a significant role in winter as the neck is often exposed to the frigid cold air regardless of whether or not you have a jacket on or not.
Now everyone is becoming more aware of fashion around the world. And layering clothes should increase their appeal or make them more attractive. Woollen, cashmere, pashmina, and skill are make-or-break for a winter outfit. It helps in enhancing the outfit well. Stylish connoisseurs throw on a scarf elegantly and brave the cold. Combining style with
comfort is a clever game to play but we see that influence play it well. You can also enter this game by giving your part in accessorizing and layering the outfit smartly.
YVES SALOMON, Blue padded shearling and shell scarf Approx. Rs. 64,400
STELLA MCCARTNEY, Red teddy-coated scarf with fringed detailing Approx. Rs. 44,970
LOEWE, White fringed printed wool, silk and cashmere-blend scarf Approx. Rs. 26,900
BURBERRY, Beige reversible printed silk-twill scarf Approx.
`Rs. 90,040
FENDI, Brown fringed wool and cashmere-blend poncho Approx. Rs. 1,87,800
FENDI, Beige Fringed logo-jacquard wool and cashmere scarf Approx. Rs. 70,470
BALENCIAGA,. Black Logo-printed silk-twill scarf Approx. Rs.41,170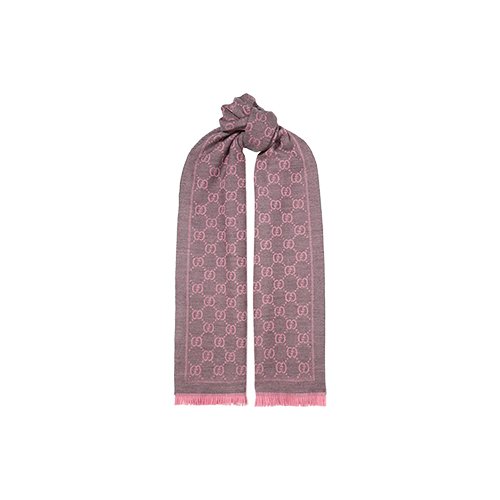 GUCCI, Pink Sten reversible fringed organic wool-jacquard scarf Approx. Rs. 34,320