Your body requires equal attention as your face. Don't skimp out, just invest in these amazing body oils.
There might be an oil spill in many unwanted places, but one place it is very much wanted is your body. It's 2022 and skimping on body care is a big no. And if your next words are going to be "But it's so inconvenient, I don't know what products to use," you've landed in the right place. We are here to tell you that keeping your body moisturized is easier than even washing your face, and to help you choose the best products while we're at it. Have you ever thought of getting your hands on a bottle of body oil? No? Well, you really should!
Many hold the misconception that body oils would be greasy on your skin, but that is absolutely incorrect. On the contrary, body oils tend to be fast-absorbing. A good body oil will give you long-lasting hydration – for all skin types. The best part is that there is no stickiness, grease, or waxy residue left behind by body oils. And the best ones always leave your skin feeling soft and looking glowy. A good body oil will also help moisturize as well as strengthen your skin barrier. All you need to stay moisturized from head to toe, is a bottle of the finest body oil you can get your hands on! To help you make this choice, we have chosen some great body oils for you. All that's left to do is add to cart!
1. TATA HARPER REVITALIZING BODY OIL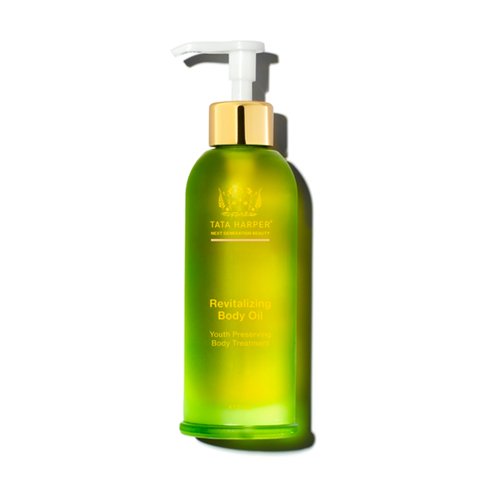 Tata Harper Revitalizing Body Oil
Officially described as a decadent and delicious treatment for the entire body, the Tata Harper Revitalizing Body Oil is an anti-aging, antioxidant body oil. The oil claims to deliver radiant and youthful-looking skin. This soothing and revitalizing oil is full of clean but potent ingredients like jojoba oil, sandalwood oil, primrose oil, and many more. These ingredients smooth and hydrate the skin beautifully. And of course, anything that comes in a pump packaging earns extra points for ease of use! The oil has a delicious scent that might tempt you to even eat it, but we hope you resist the urge! It can even smooth out scaly elbows and will leave your skin with a glowy look. Not to mention, it is a great option if you happen to have sensitive skin and are looking for some anti-aging properties in addition as well. Apply it after showering on damp skin and watch the magic unfold!
2. SOLEIL BRULANT SHIMMERING BODY OIL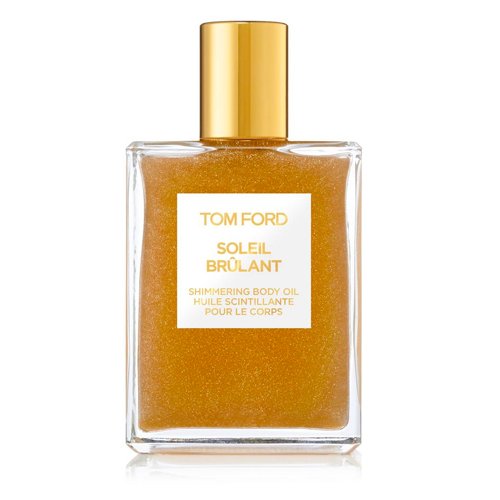 Tom Ford Brulant Shimmering Body Oil
Tom Ford's Soleil Brulant has a silky smooth and weightless formula that makes for a decadent way of applying a body oil. A whole experience in itself, you won't regret splurging on this one. If you wish to add a seductive gleam to your skin, while also tempting the other senses, this is the perfect choice for you. The sunlit floral amber scent adds takes the whole experience to another level. It is nourishing and conditioning with ingredients like Jojoba Seed oil and more that make it a truly luxurious oil. Add the perfect final touch to your summer look with this delightful oil and thank us later!
2. VANDEROHE NO.1 ENHANCING BODY SERUM
Vandrohe No.1 Enhancing Body Serum
A luxurious and versatile body serum that serves double duty as a natural perfume and a moisturizer. Containing essential oils, it is a sophisticated fusion of plant actives that will help boost skin health as well as enhance skin appearance. The components of vetiver and lime help reduce stretch marks, scarring and spider veins, while also soothing muscle pain and tension. It also contains Camelina oil that is known for improving skin elasticity and hydration. This serum can also help improve your broken sleep patterns. The scent is sophisticated and adapts to the warmth of your skin, thus becoming unique to every individual. To use, just warm up several pumps of the serum in the palms of your hands and breathe deeply, letting the oils stimulate your senses. Then apply it on damp skin. Applying this oil is a ritual in itself, don't miss out on it.
4. LA MER THE RENEWAL OIL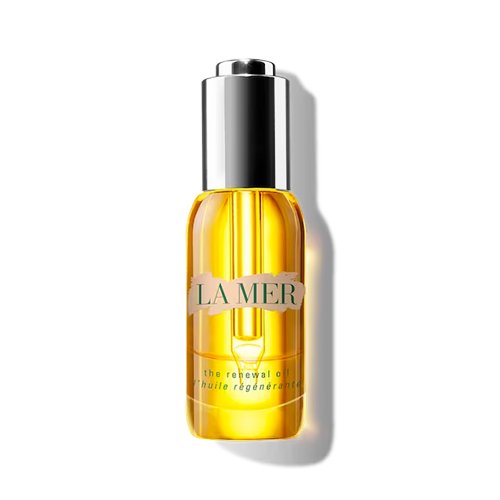 The Renewal Oil is a multi-faceted oil that softens as well as infuses skin with a youthful look. It is a multi-tasking and dual-phase product that will literally flood your skin with hydration and leave it soft and ultra-smooth. Experience head-turning radiance that will make you fall in love with your skin. And that's not all, this is literally a miracle oil as it can be used on hair, cuticles, or any other dry area of your body as well. Regular application helps in improving the firmness of the skin, improving the skin's natural collagen, and helps soften lines and wrinkles. It is aromatic and soothing and will help you achieve an overall glow. It is infused with a lime tea concentrate that also protects the skin from the visible effects of environmental stressors and pollution.
5. SISLEY PARIS EAU DE CAMPAGNE BATH & BODY OIL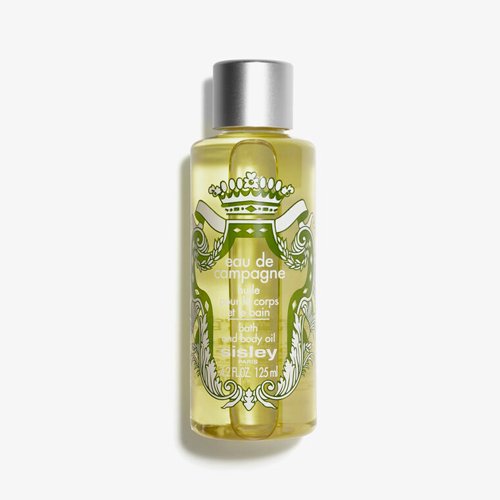 Sisley Paris Eau De Campagne Bath & Body Oil
For the ones looking for a relaxing and comforting body oil that will also smooth and soften skin, this is where your search ends. With ingredients like sweet almond oil, vitamin E, and sunflower seed oil, this is one product that is going to reinforce your skin's natural defences with its antioxidant properties and soften, nourish and revitalize it at the same time. The oil is scented with the notes of Eau de Campagne that boasts fragrance notes of rapeseed oil, sunflower oil, cottonseed oil, and sweet almond oil that deliver a relaxing experience to the senses. The oil promotes a feeling of relaxation to all your senses and also lightly scents your body, which guarantees the optimum after-bath experience. Apply it after your bath or you can also apply it anytime on dry skin to sooth and ease tension.