If you were planning to get the Audemars Piguet code 11.59 for yourself, you might want to give this a read once!
Audemars Piguet watches are almost always perfect; key word – almost! It seems they might have missed out on some things this time. Audemars Piguet released the Code 11.59 in hopes of doing something big. But, the response was not one they hoped for and so it definitely left something to be desired. The watch is simple and minimalistic in looks. The watch might have missed its mark, but maybe there is some saving grace somewhere. Let's see if that is true or not. Dive in to see a deep analysis of this watch and whether it is for you or not.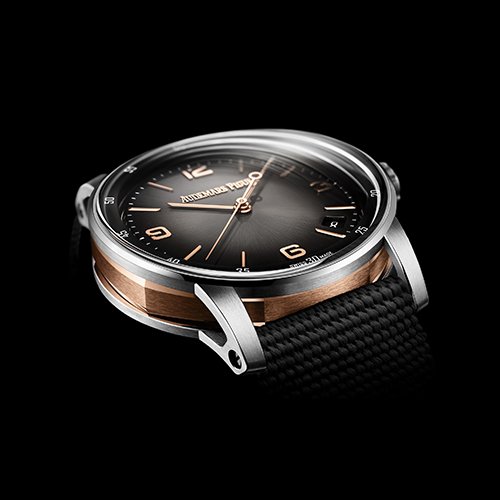 Audemars Piguet code 11.59
The watch has an 18-carat pink gold case, white gold bezel, lugs, and caseback. The size is 41mm and 10.7mm is the thickness. The water resistance of the watch is 30m. The watch bracelet is a black rubber-coated strap with an 18-carat white gold pin buckle. The dial's topography is something that the brand is famous for and we definitely see the appeal.
The watch has a simple and minimalistic look, that seems to be the reason why it didn't take off all that much. The look is not unique, nor does it lend any special or iconic feel to the watch which is what one hopes to get when purchasing luxury watches. The hands and the indices also put one of as they look a little bit awkward on the dial. The AP logo does not have a luxury feel to it and the hands are plain and just downright boring. We also spent quite a considerable bit of time wondering just what this watch was tiring to accomplish – it is neither a dress watch nor is it a sports watch. And another thing, the date column seems a bit awkwardly placed.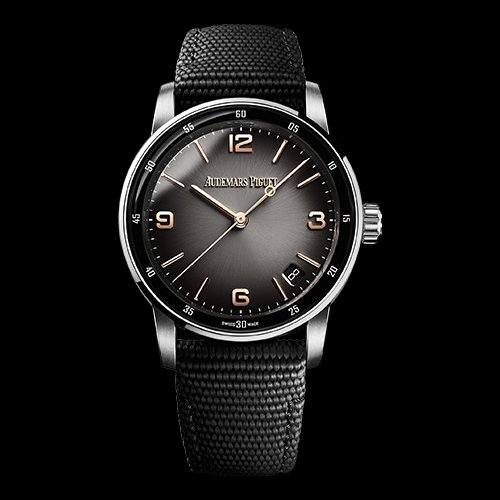 Audemars Piguet code 11.59
All in all, the watch might have a beautifully sculpted case, but really, that's about it as far as unique features go. The boring dial puts off the watch completely and the absence of any other features like day windows or dials that tell seconds also makes it undesirable. There are a lot better watches out there, so we would advise you to steer clear of this one. But, if you wanted a plain watch for everyday use, you may be able to make this work. In that case, go ahead, roll the dice and get your new watch.