Seven Months Into 2022 And We Have Picked the Most Fashionable Men from Hollywood for All Gen Z To Idolize When It Comes to Accessorizing In 2022!
Every generation looks up to certain celebrities for styling inspirations, and Gen Z has found two heartthrobs, Harry Styles & Jacob Elordi. While one is flashy with his choices, the other is timeless, and both manage to be graceful at all times. We have stressed enough how certain accessories make your attire go from 0 to 100 real quick. For July, we have brought to you your most-liked stars that have taken fashion up a notch and impressed us in 2022. Dive in!
HARRY STYLES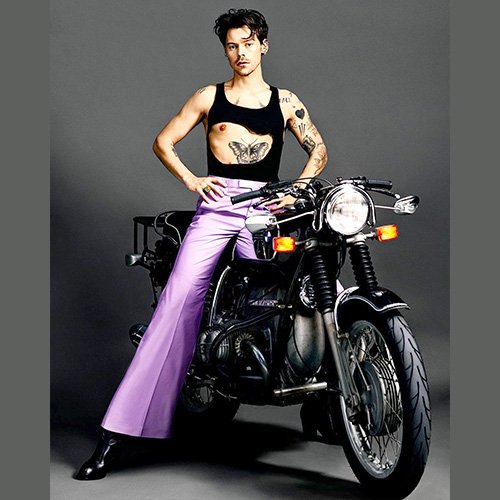 Harry Styles is a true genderless fashion icon blowing out patriarchal stereotypes of masculinity.
Does it ever drive you crazy, how Harry Styles' fashion has evolved in no time? Nobody will ever be able to pull off a head-to-toe sequin look like he did at Coachella 2022. Be it 70s-inspired suits, sparkly jumpsuits, sweater vests, and more, the list of his iconic looks is never-ending. Speaking of accessories, with just the bare minimum he delivers the best. Everything Pearl, Vintage bags, Loud-pussy bows, Headbands, and more are totally Harry's things. He's a true genderless fashion icon blowing out patriarchal stereotypes of masculinity and we are in awe.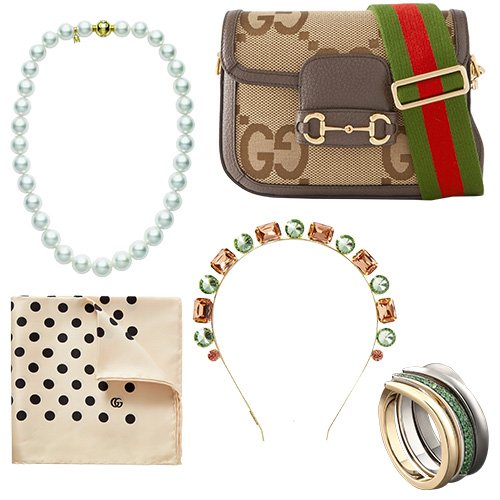 1. MIKIMOTO, White South Sea Cultured Pearl Strand, Approx. Rs. 35,12,430
2. GUCCI, Polka-Dot Silk-Twill Scarf, Approx. Rs. 33,700
3. GUCCI, Horsebit 1955 Jumbo GG mini leather-trimmed canvas-jacquard shoulder bag, Approx. Rs. 252,330
4. LELET NY, Garden Party gold-tone Swarovski headband, Approx. Rs. 40,940
5. SHAUN LEANE, Set of Three 18-Karat Gold, Rhodium-Plated and Tsavorite Rings, Approx. Rs. 6,28,850

A true fashion risk-taker and someone who loves experimenting is our absolute pick to take inspiration from. Gear up gentleman, it's time to include eccentric accessories given rise to by Harry in your jewelry box. If you're a die-hard fan and still don't own these, well, you clearly don't love him enough. We have picked some of the alike accessories spotted on Harry Styles during his concerts, on red carpets, and when caught by paparazzi. The One Directioner-turned Hollywood's best-dressed man sure has an enthralling jewelry box.
JACOB ELORDI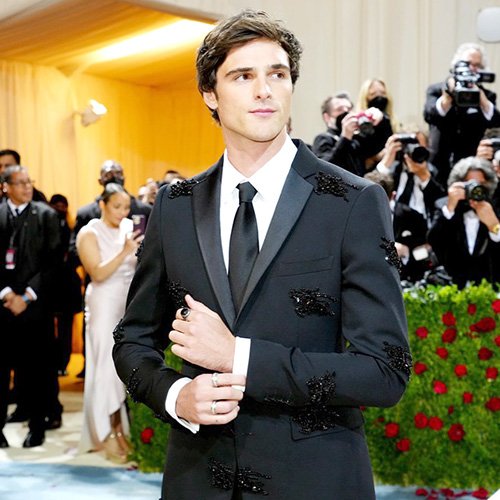 While Harry Styles goes all out, Jacob keeps it elementary yet refined.
Jacob Elordi is the talk of the town for his class, acting, and of course fashion. The Australian actor is effortlessly dashing! While Harry Styles goes all out, Jacob keeps it elementary yet refined. While strolling streets or appearing on red carpets one thing that takes our breath away is his naturally wind-swept hair. His love for aesthetics can be sensed in his fashion game. Jacob can pull off a basic oversized t-shirt, shorts, and sneakers and still look cool & classy. Speaking of accessories, the famous Euphoria star knows the importance of accessorizing and does the job phenomenally.
1. MUSEUM OF PEACE & QUIET, Wordmark Logo Embroidered Cotton-Twill Baseball Cap, Approx. Rs. 6,280
2. DIOR EYEWEAR, CD SU Square-Frame Acetate and Silver Tone Sunglasses, Approx. Rs. 43,440
3. VADA, Remembrance Gold Signet Ring, Approx. Rs. 1,29,200
4. BOTTEGA VENETA, Intrecciato Padded Shell Belt Bag, Approx. Rs. 99,470
5. CARTIER, Tank Américaine Watch, Approx. Rs. 13,24,630
As observed, the man is an avid fan of jewelry, and his looks are proof enough. Inside Elordi's closet, one can find vintage caps, side bags, signet rings, exclusive shades, and everything snazzy! Now that we've discovered his styling secrets, it's time to take inspiration and gather some fresh accessories to create contemporary looks just like the star. We have brought some items that might be Jacob's pick for his accessory section. Also, are you with us if we say that Jacob is officially the sex symbol amongst Gen Z?