Want To Attain That Famous Hollywood Glamour With Your Hairstyle? Well, We Cannot Make You Look Like Your Favourite Celebrity, But We Can At Least Make Your Hairstyle Look Similar To The Celebs!
Admit it, curls have become the new "It" hairstyle! Celebs, influencers, and K-Pop stars love sharing the best way to curl and
maintain those locks on their channels. One thing that we strongly believe in is enhancing your curls and not taming them! Long live the lion's mane. Indeed, curly locks can be seen adorning the heads of men throughout time. Curly hairstyles for men transcends time, place, and fickle trends.
The best male celebrity haircuts in the world tend to come from Hollywood. And the rest of the world only seems to be catching up on them. Thanks to these celebrities for giving us enough inspiration for the curly hair. One area where we've always been ahead of the game is our appreciation for curly haired men. Curls are meant to be nurtured, not cut away. There's a reason why millennials are constantly thirsting over Disney prince curls. Celebrity-approved curly hair that you can do to style your own hair and feel like a superstar. Read Ahead for inspiration for need.
HARRY STYLES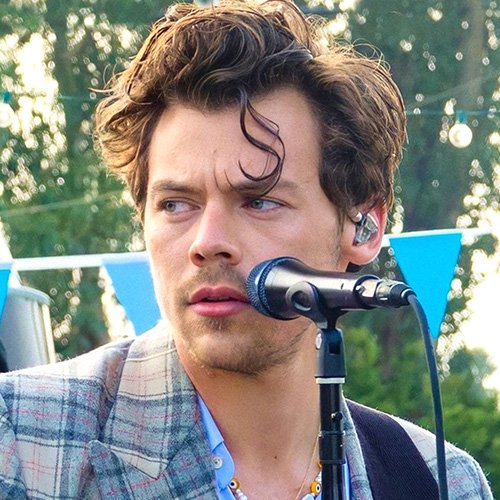 Harry Styles' classic style reached a whole new level with wavy hair. If you really want to go crazy, try adding an undercut to the slick-back look to stand out from the crowd. While embarking on a successful solo career Harry Styles is keeping his hair natural, letting it grow a bit in length but hinting at his curls through neat trimming. It doesn't look like he's returning to his excessive length any time soon, but that's pretty good news if you're looking to take a grooming tip from him. If done correctly, slicked back hair oozes class and control. Simply throw some curls in the mix to give this composed look a wild transformation. This style works best with medium-length hair with wavy or loose curls.
PENN BADGLEY
When it comes to recreating the Penn Badgley hairstyle, we would suggest going to a barber who is experienced at handling curly hair and ask for a side parting with short back and sides. The key to his look is leaving a generous amount of length in the top of the hair. For the top of the hair, it's good to leave around 5-6 inches on top and gradually taper the hair down towards the back of the head. For the back and sides, you will have to start at the base of the neck and gradually move up. This hairstyle goes extremely well if you're clean shaven, rocking that 5 o'clock shadow, or even a full-on beard. The way Badgley does it all!
ZAYN MALIK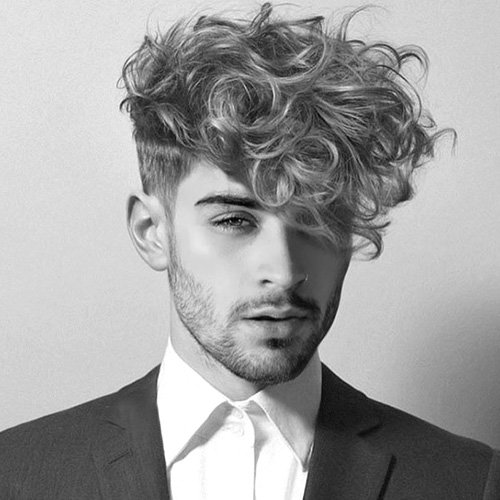 Girls everywhere swooned, no matter how long Zayn Malik's hair is, it always tends to appear stylish and trendy. Not so long ago, the Zayn Malik new haircut was introduced to the world. The artist appeared with a bit shaggy mane cut in different levels of layers. When Zayn decided to embrace his curly hair, it made the entire world gasp. To show off his hair structure, the singer grew his locks quite long and got the sides and back trimmed to keep the focus on the top of the head. In this way, his soft curls stacked up atop gained the whole attention effortlessly. Malik's top is one thing that you can never fail to notice but it is even more prominent when it is given an exaggeration on the top. His sides and back are neatly shaved down taking all the attention towards the top messed up curls. A few strands are allowed to fall on the forehead just reaching the eyebrows.
RICHARD MADDEN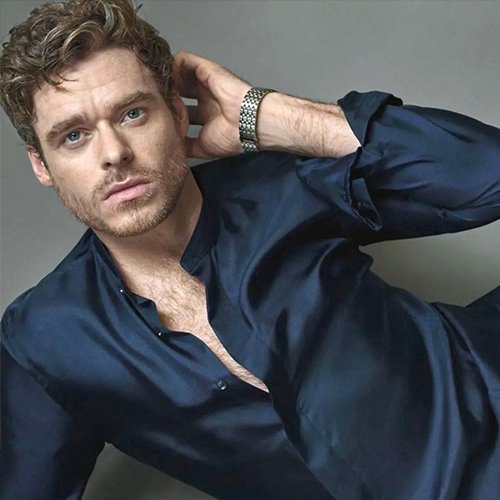 There can be only praise for one celebrity: Richard Madden. Or, more specifically, his hair: where everything else was muted and restrained, this was "The Curl That Actually Stood Out". Adding a boyish charm, the curls were just what was needed to play gamekeeper. Richard Madden's grooming regime has made him look like the ultimate discerning gentleman. Looking every bit, this modern style icon is perfectly groomed mop–thick, textured and run through with an elegant hair. Madden has ultra curly hair, that is wavier in appearance when it's shorter, which adds to the effect of this style. If you have wavy or curly hair, then let the hair's natural texture work its magic just like Richard Madden does!
KIT HARINGTON
There were plenty of reasons to love Kit Harington (AKA Jon Snow) on Game of Thrones, but one thing that fans couldn't get enough of were his shiny locks. Has there been a character in TV history that has ignited more hair envy and lust than the luscious locks of Brit actor Kit Harrington? Kit Harrington lets the hair do all the talking; the stubble easier to pair with his messy mane. His hair has a lot of weight to it that frames his softer features and highlights his dark eyes. And from a more boyish style by Harrington, we go into a slicked back style best described as super – suave Italianate. Most of styling curly hair depends on how well it's maintained. It needs a lot of moisture because, scientifically, natural oils have a harder time traveling from the scalp to the tip of the hair shaft.
MARK RUFFALO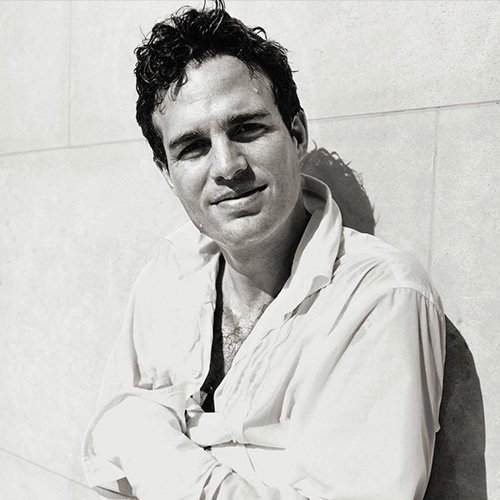 Mark Ruffalo rocked a thick head of very voluminous dark curly hair. Mark Ruffalo is working on telling his older kids apart as they're currently rocking the same hairstyle. Mark's style is great for anybody that wants to make the most of their wavy/curly hair. Embrace the waves and don't battle against them! It's also an ideal style for anybody who is starting to go a little bit grey and noticing their hair is starting to feel slightly dryer. The Hulk himself, is a legend within the Marvel world. You wouldn't like him when he's angry but once the Hulk has cooled down, we see that Mark Ruffalo oozes style. Be aware, if you have waves or
curls to your hair, your hair will look slightly longer when damp. So it is always better to air on the side of caution rather smashing through like the hulk.