The refreshing summer cocktail you didn't know you needed! Pour a glass and keep the heat at bay with this deliciously refreshing, and light drink.
As the cool weather gives way to the hot, sweaty summers, everybody needs something cool and refreshing to keep the heat at bay. Luckily for you, we came prepared! The cocktail that needs your urgent attention this month, is this Pink Gin Fizz. Summer fruits when coupled with Gin, produce the most delightfully refreshing cocktail that will invigorate and energize you. Make it with pink gin, or London dry gin, add whatever fruit you want, or enjoy it without any, it will still taste perfect. Add in some ice and wave the summer heat bye.
INGREDIENTS:
Ice (small for mixing, large for adding in the glass)

50 ml Gin (2 oz) (pink/dry gin)

25 ml Grenadine (1 oz)

25 ml Lemon Juice (1 oz) (freshly squeezed should be preferred)

Soda Water or Lemonade (desired amount to taste)

1 sliced Lemon (for the glass and to garnish)
For the Sugar Rim
25 ml Grenadine (1 oz) 3 tablespoons

Caster Sugar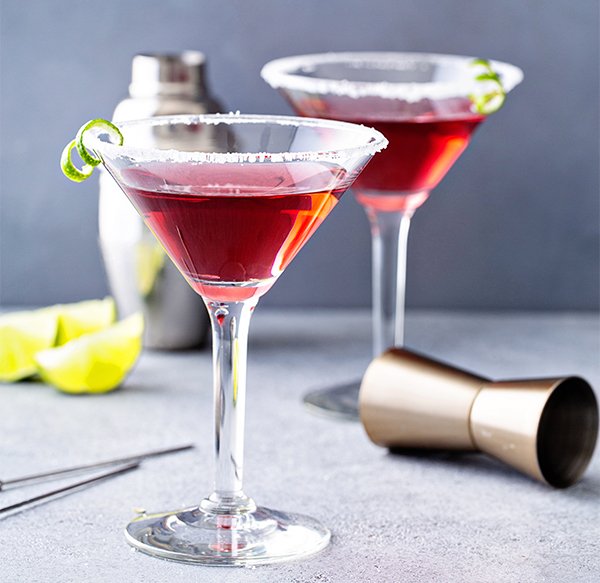 METHOD:
Sugar rim the glass
Step 1: First pour some grenadine in a wide plate and dip the glass in it.
Step 2: Take the grenadine-dipped glass and dip it into a plate of caster sugar. Then leave it to dry, and prepare the cocktail whilst you wait.
PREPARE THE COCKTAIL:
Step 1: Take a handful of ice. Place it in a cocktail shaker.
Step 2: Pour in 1.50z of gin in the shaker.
Step 3: Next, measure out 1oz of grenadine and then add in 1oz of lemon juice to it.
Step 4: Place the lid tightly and give it a good, long shake.
Step 5: Take the rimmed glass and add in more ice. Nest, add in some lemon slices.
Step 6: Pour in the cocktail in the glass and enjoy your refreshing drink cold.
Step 7: You can also top it up to your taste with your choice of either soda water or sweet lemonade.
TIPS:
1. You can choose to use gin or pink gin, as the pink colour is provided by grenadine.
2. You can add any fruits to the cocktail you want, it is best paired with light, summery fruits or berries, if you have them available.