Evidence Of Neo-Minimalism, Imperfect Proportions, And Utilitarian Touches Unveiling The Perfect Pairing Of Fantastical And Functional Accessories By Your Favourite Designers! Dive In!
In an industry where fall collections are shown during the spring, and spring during the fall, each season feels like a time capsule into the future. And with all eyes on the runways, anticipating the trends that will determine how we dress (and shop) seven months from now, the pieces shown last year seem lost in a daydream. But lest we not forget that fall is around the corner, and our coveted accoutrements are now in stores. Thus, it's time to shop!
When it comes to shopping, what we often forget is "accessories". But actually, accessories unlock more outfit potential in a way clothes simply cannot, and make them magic. Think pockets over socks, oversized raffia headwear shielding bikini-clad vacationers, or charming florals adorning brooches. What was once a daydream is now a reality. Reflecting back on the runways, find ahead the accessory trends that are sure to add a touch of charm to your wardrobe. So, prepare your wishlist
– as here are the top accessory trends from the fashion weeks.
1. POCKETS APLENTY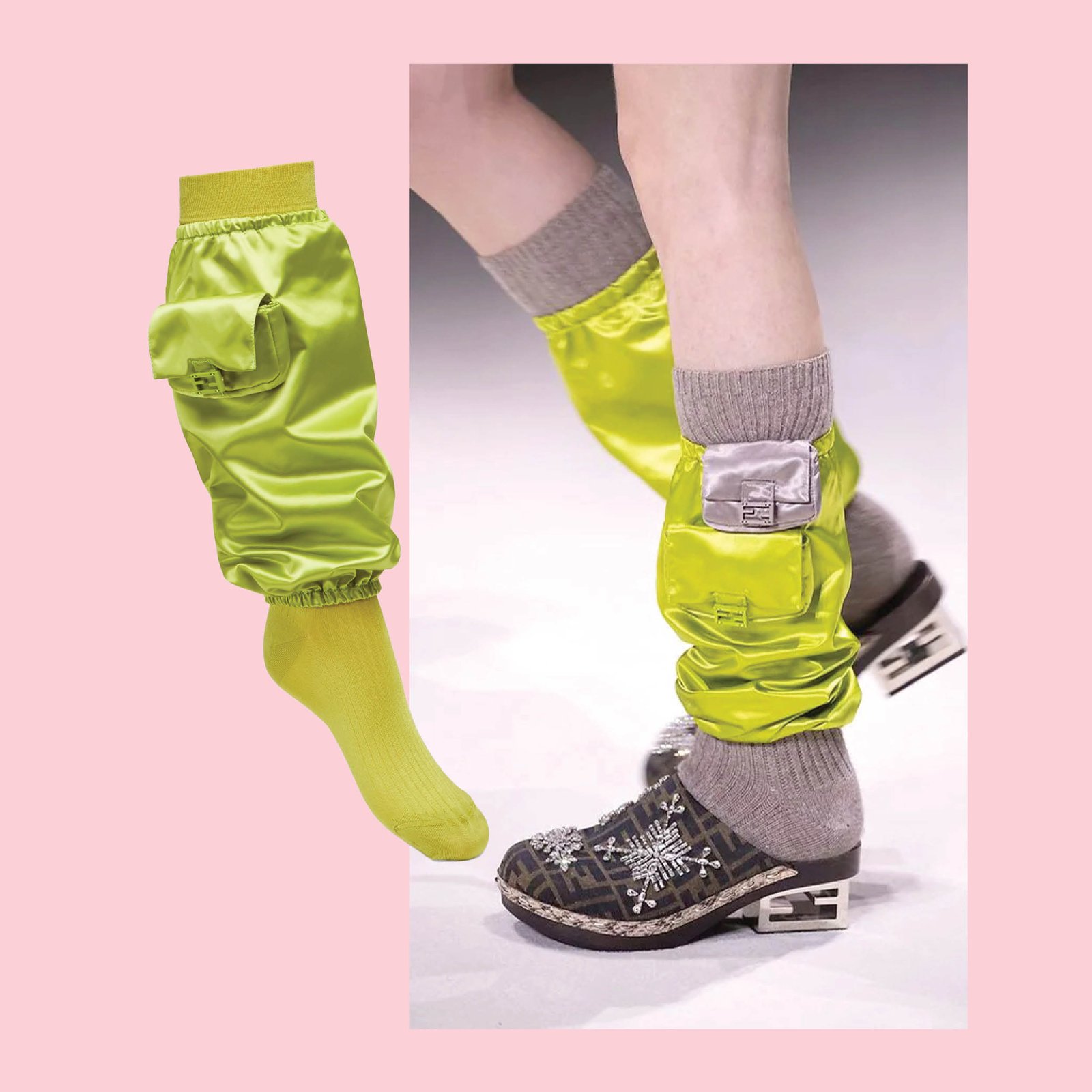 FENDI, Baguette Socks In Acid Green Cotton Socks With Gaiter, approx. Rs. 90,270
A constant battle between form and function was at play this season with a slew of pockets and pouches. The victor? Unclear. Rather, it appeared accessories seamlessly marrying the two dominating the utility-driven runways. In the Resort 2023 lineup, Fendi transformed another "It" bag Fendi Baguette over a pair of socks, while reimagining the socks in a way never did before. So, up your style by pulling up these socks.
2. ROMANTIC ROSETTES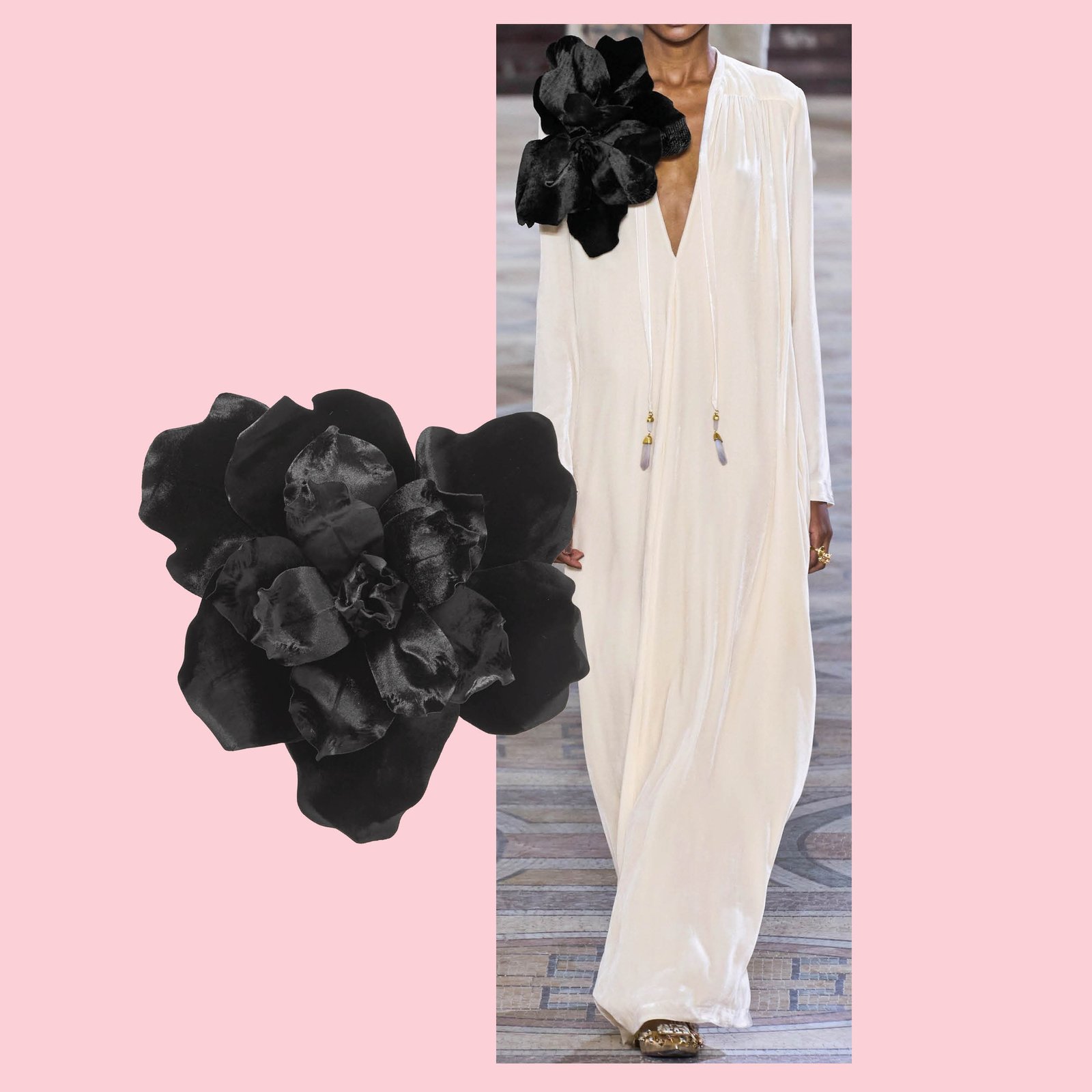 ZIMMERMANN, Velvet Brooch, approx. Rs. 31,064
Although seemingly formulaic, florals for spring have still been groundbreaking! Three-dimensional rosettes, camellias, and anthuriums bloomed last year too, turning garments into walking gardens. No stranger to the floral motif adorning rosettes affixed adding a DIY touch to the look. Just like the brooch covering glam and one shoulder together.
3. BALLET CLASS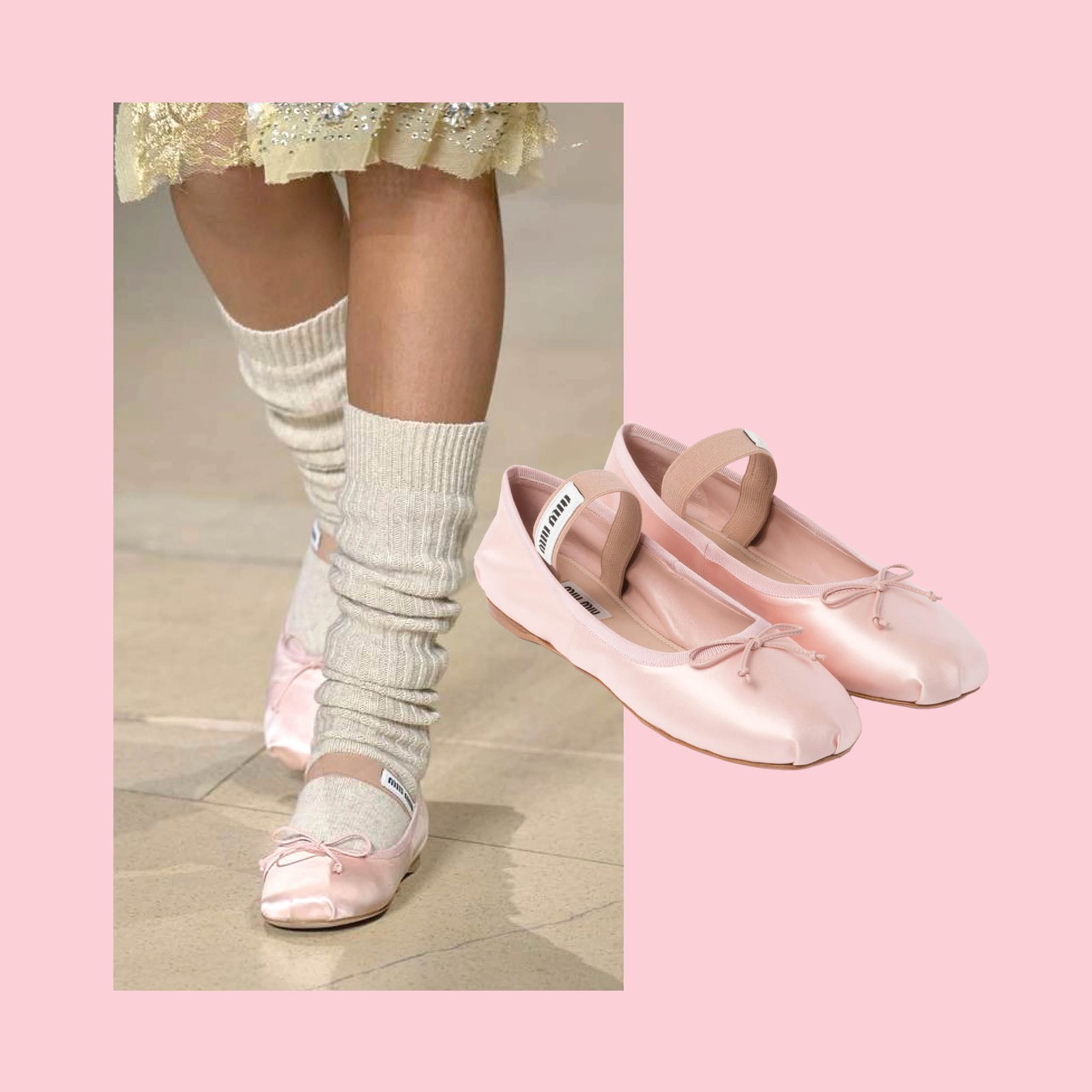 MIU MIU, Pink Logo – Patch Satin Ballerinas, approx. Rs. 63,450
Ballet shoes are absolutely one trend to last. This year's most in-demand shoe trends pay homage to Miu Miu, whose satin ballerinas have been a hit with the Instagrammable style set. For 2023, the obsession continues with luxe velvet, pretty metallics and practical but chic Parisian style at its very best. We're personally lusting after this Miu Miu pair which can be a perfect crisp to an outfit… So, get ready for your ballet class!
4. BUCKLE ENERGY
ALAÏA, Paneled Leather Belt, approx. Rs. 1,84,340
From New York to Paris, and everywhere in between, the palpable energy of fashion month was intensified by that of the big buckle. Whether cinching the waist or barely hugging the hip in nostalgic Y2K fashion, the big buckle belt promises to have a hold beyond the world of the runway. Have a look at the one we got for you!
5. REIMAGINED RAFFIA
JACQUEMUS, Le Chapeau Bomba, approx. Rs. 39,020
From French market totes to woven sandals, the natural texture and handmade feel of a raffia accessory embody the ease of summer style. Equally effortless with an elegant twist, this season, the classic straw sunhat is reimagined in extreme proportions. Take cues from Jacquemus, as we're opting for oversized, wide-brimmed styles, and all the while not dismissing the alluring height.
6. TIGHTS PLEASE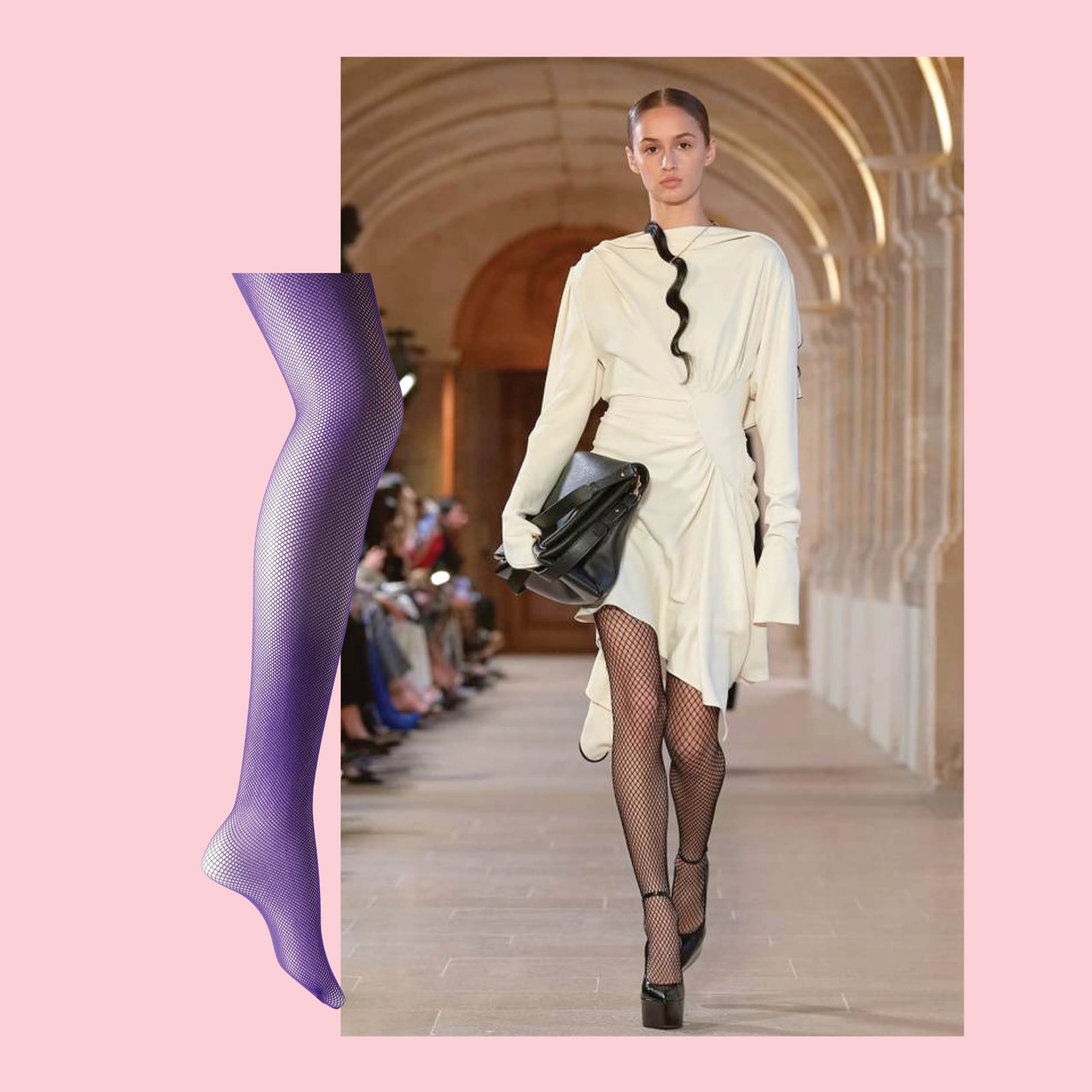 GUCCI, Embellished Mesh Tights, approx.
Rs. 25,420
Now we are not talking about your basic black opaque here, as the trends are upgrading get ready to embrace a pair of statement-making tights. Fancy and fun, your favourite designers have well and truly embraced hosiery this season. Look how Victoria Beckham has teamed elegant tailoring with black fishnets. For a more out-there option, we have for you bright coloured tights, such as those seen by Gucci.