Everyone Has Fallen For The Allure Of Concealment And Revealing Cutaway Details. If You Haven't Fallen Yet, Read Ahead To Fall In Love With Them Hard! They'll Definitely Make You Stop And Stare.
Be it an exposed side or open back, cut- out dresses have been around for the past few seasons. They're perfect candidates for the hottest days that are yet to come and are even better for summer night out. The vacation wardrobe could also do with one of these resort-y and classy styled dresses. Everyone has fallen for the allure of conceal and reveal cutaway details.
Physically, flashing some skin feels deliciously fresh – at least it does when you're more used to being covered up in a tracksuit-and psychologically the trend taps into a bigger need for freedom. Cutaway details echo the trend for sexy dressing that fashion buyers are focusing on for this season.
Even though cut out dresses were one of 2021's break-out trends, they've followed us into summer 2022 – and you can wear the style forever. Three months have been already passed of this year and cut out dress is complemented by another trend we're seeing everywhere at the moment as well as ribcage cutaways. If you want to cut out and keep this season's freshest
trend, these are some of styles we have curated for you to slay off.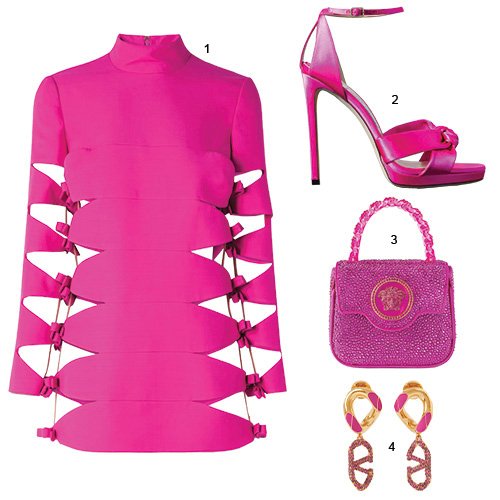 1. VALENTINO, Cutout bow -embellished wool and silk-bend mini dress, Approx.Rs.8,08,960
2. JIMMY CHOO, Rosie 120 satin sandals, Approx. Rs.111,440
3. VERSACE, La Medusa crystal- embellished satin shoulder bag, Approx. Rs.281,630
4. VALENTINO GARAVANI, VLOGO gold – tone, crystal, and enamel earrings, Approx. Rs.126,470
1. MAGDA BUTRYM, Cutout ruched floral – print jersey mini dress, Approx. Rs.138,500
2. GUCCI, Embellished leather platform sandals, Approx. Rs.102,550
3. CULT GAIA, Lucinda crystal embellished twill tote, Approx. Rs.42,880
4. AMINA MUADDI, Cameron mini silver – tone crystal hoop earrings, Approx. Rs.96,080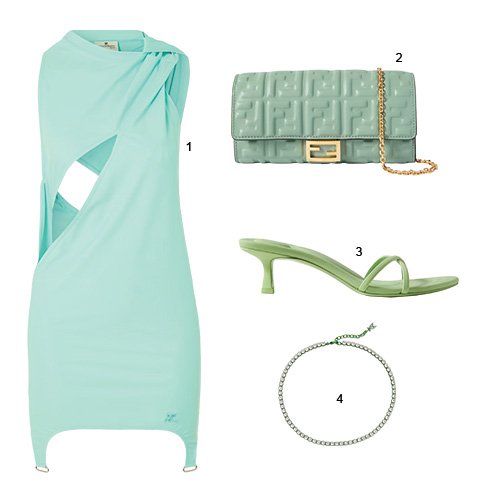 1. COURRÈGES, Turquoise Cutout twisted stretch – jersey mini dress, Approx. Rs.80,900
2. FENDI, Embossed leather shoulder bag, Approx. Rs.130,930
3. ALEXANDER WANG, Dahlia crystal – embellished leather mules, Approx. Rs.51,550
4. AMINA MUADDI, Silver – tone crystal tennis necklace, Approx. Rs.88,070
1. COPERNI, Asymmetric ruched cutout wrap – effect stretch – mesh mini dress, Approx. Rs.62,100
2. JACQUEMUS, Le Chiquito Moyen croc – effect leather tote, Approx. Rs.98,200
3. BOTTEGA VENETA, Leather sandals, Approx. Rs.117,540
4. DIOR EYEWEAR, Wildior S2U rectangular – frame acetate sunglasses, Approx. Rs.43,430