The smile, the aura of positivity she exudes, the sense of ease she radiates and the ability to consistently cease to amaze in each look. She possesses a charm that's not easy to fade away. Wait not and get to know all about her!
Hello Shivani. L'Officiel extends a warm welcome to you! To start off, let's talk about where you are from and how you begin modelling.
I am half Italian and half Indian; my mother is from Rome, and my father is from Srinagar, Kashmir. I began modelling when I moved to the Netherlands. A while back, I was scouted by MA Only Model Management, who has always believed in me and my dreams. I am eternally grateful to have them in my life.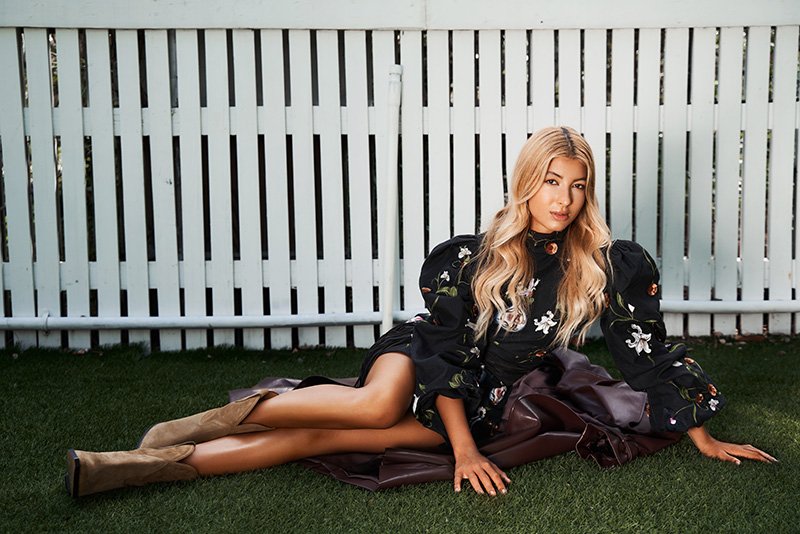 Do you think high fashion is elitist? What is its purpose in the global sense?
We can consider high-fashion elitists because only those with high incomes can purchase high- fashion clothing. And, answering the second question, high fashion serves its purpose well, as it is necessary to drive innovation in the fashion industry, employment generation and other benefits.
You have lived in India, Italy, Netherlands and now moved to the UK. Which of these countries has caught your heart as of now?
These countries have taught me a lot in terms of opportunities, culture, food, and ideologies, and one country does not exclude the other. So, I would be open to living in any of these countries again, as I am very open-minded and can adapt to any place.
According to you, what are the five qualities of an ideal lady?
Elegance, determined, reserved in private life, sociable and cultured.
While pursuing a degree in marine biology, you have also been focusing on pollution of the surrounding and marine environment. Now, what is the idea of your future profession?
I like to keep an open mind whenever I think about my future profession, as I feel you never know where life can take you. l would love to continue modelling while working to fix poverty and help combat the pollution in our oceans worldwide. Thus, working for organizations like Ocean Conservancy and Oceana would be a dream.
What else does this beautiful girl and sought-after model, Shivani Muthoo enjoy?
I love to surf, windsurf, and kitesurf, as the ocean holds one of my biggest passions. I enjoy being in the ocean as it makes me feel the most alive. Except for my love for oceans, I also love to draw and paint, as I am a very creative person with a very broad imagination for contemporary art and a focus on ocean-related surrealism.