Looking For Thin Chain, Small Pendant, And Minimalistic Design That Is Subtle, But Has More To It? We Got You Covered With Everything, And, "Has More To It" Is Something That Can Caution You. So, Dive In And Find It Out.
Whether costume or fine jewellery, designers have been noticing more demand for standout earrings, rings, and necklaces that reflects shoppers' personalities and interests—and of course the bigger the statement, the better.
The shift toward using jewellery for a true personal statement has been a long time coming. During the two years of pandemic, everyone needed colourful, uplifting, and fun jewellery, as a way to boost their moods. And, fine jewellery is all about that bright and whimsical aesthetic which you may carry as an everyday symbol for boasting up your main character energy.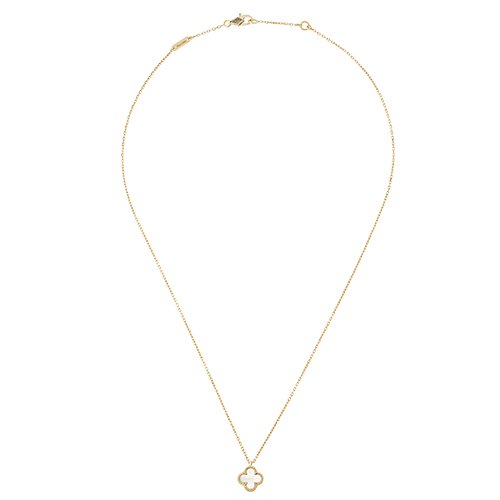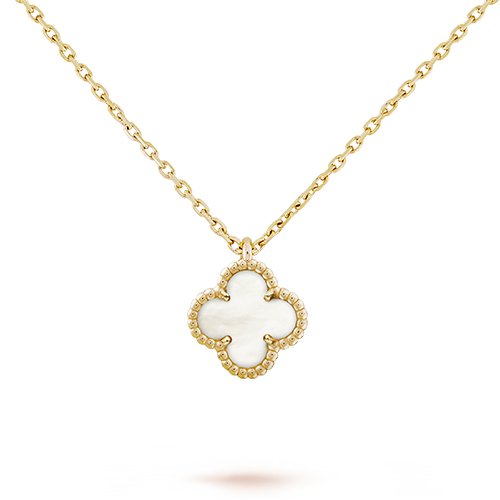 So, let's find out if the jewellery we have for you this month can offer you the right aesthetic for an everyday statement. Founded in Paris in the late 19th century, Van Cleef & Arpels has become one of the world's most renowned jewellery houses.
Celebrated for its iconic collections and exquisite haute jewellery creations, thus, we have the Sweet Alhambra pendant with
mother-of-pearl stone of this brand.
Turns out the stone is very fragile, as if you scratch it or rub it, it can damage the poise completely. Thus, this pendant requires
essential care for maintaining the quality. You can't wear it to sleep, while taking a shower, swimming or while putting lotion as it's very fussy and can ruin the stone instantly.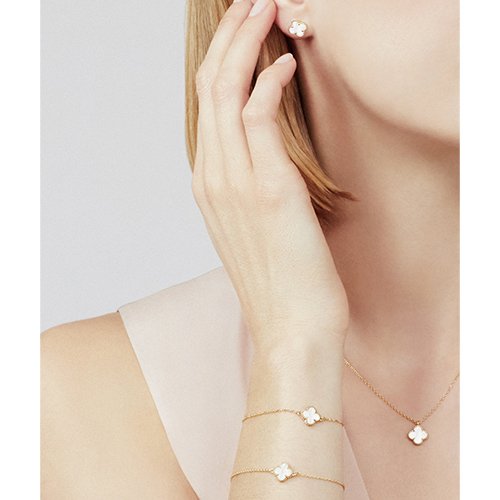 And, after sometime stone tends to shrink because of delicacy of the material. Being less convenient and having a level of robustness This is not something one may expect from a high-end luxury brand. One constantly requires to take special care and pay attention to the pendant. To prevent damage to your piece, we recommend avoiding exposure to any fragrance, soap,
chemicals or cosmetics, as these could affect its colour and form, and ruining it's shine as a statement jewellery.
If you are someone who doesn't mind taking necklaces off in each subject matter on a regular basis. And, if you don't mind taking its special care, then this piece can be all yours. As you need to take off this pendant whenever you are exercising or performing work-related duties that could expose it to chemicals or otherwise result in physical damage.