Wet, Juicy, Shiny, Aka Glossy Lips Are Officially Back In Trend. With An Emphasis On Sumptuous Hydration The Sporting Glassy Lips Seem To Be A Glam Winner This Season! Read On To Spot Your Favourite Celebrities' Top Secrets.
Truthfully, we wouldn't think twice about whether or not our beauty aesthetics were considered "millennial" or "Gen Z". Millennials love their liquid lipsticks but Gen Z, is all about lip glosses and lip oils. Lip liner and lip gloss seem to be relics from the past. Whether it's a tinted balm, a shiny gloss or a full coverage lipstick, most millennials would agree that when it comes to their lips, they want a simple, one-swipe product that gets the job done. Gen Z, on the other hand, doesn't seem to mind using multiple products at once to get their lips lined, filled and plumped to their desired shape (which is usually extra pillowy and plush).
There's something about lip gloss that makes it a nostalgic product, nothing reminds more of the early aughts than a glazed lip. Lip glosses are moisturizing, hyper reflective, and never, ever sticky. Exuding its coquettish and coltish side, the glossy lips trend is one ideal appearance that anyone can adroitly own up to any moment of the year.And, is indeed a muted and fresh style for you to fall back on anytime. From boisterous red carpet events to calm dinner meetings, the glossy lip is the latest statement look to pin this season.
From Kylie Jenner to Gigi Hadid, check out how celebrities are wearing the glam. If you're looking for the definition of sophisticated glamour, this is it. The sophisticated and enduring style of glossy lips can be your ultimate answer to every gathering this season. An epitome of grace and chutzpah, lips charm is one you simply can't pass by. So, keep reading to find out the must- haves for your lips that are worth the splurge and adding to your line up, straight from the people you adore.
1. DIOR, LIGHT PINK LIP GLOW OIL
DIOR, LIGHT PINK LIP GLOW OIL
This oil gloss hybrid takes the cake. It uses Colour Reviver technology that reacts to everyone's unique body chemistry and hydration level for a custom colour that looks good on everyone. It feels cushiony and leaves lips incredibly soft, all thanks to being infused with the cherry oil. It makes lips look like glass, completely filling in any lines and imperfections, and the demurely glossy effect makes lips look fuller. The shades are also universally flattering. Lips absorb some of it and feel more hydrated, but it continues to maintain a shiny sheen that lasts for hours.
2. TOM FORD, INHIBITION – WARM TAWNY GLOSS LUXE LIP GLOSS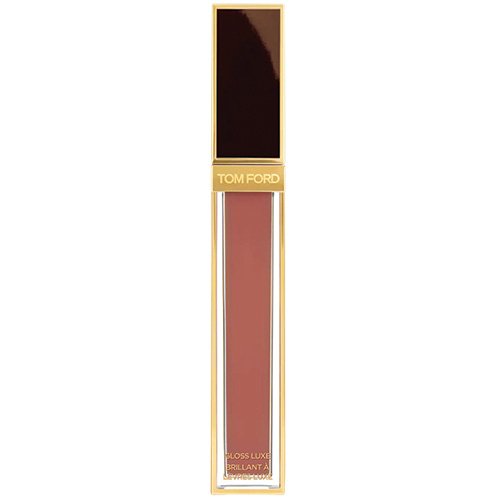 TOM FORD, INHIBITION – WARM TAWNY GLOSS LUXE LIP GLOSS
This gloss feels very hydrating on the lips. In particular this shade is impressively pigmented in just a swipe. They're sheer so it gives the lips a hint of colour. The Gloss Luxe has a sheer finish, ultra glossy shine and a moisturizing feel. The colours can be intensified if you layer more on the lips but with each progressive layer the formula starts to get a little too thick.
3. DIOR, INTENSE MAUVE ADDICT LIP MAXIMIZER PLUMPING GLOSS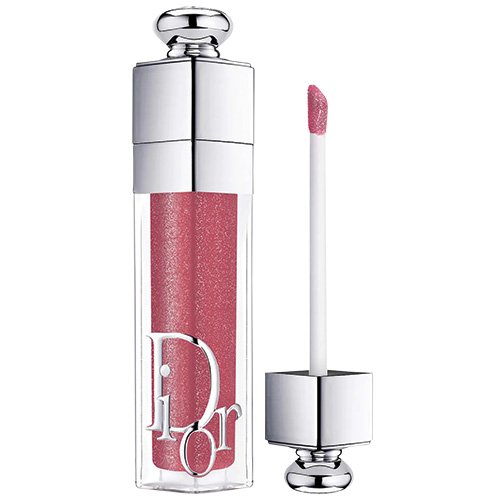 DIOR, INTENSE MAUVE ADDICT LIP MAXIMIZER PLUMPING GLOSS
It consistently delivers shiny, plump and most importantly the smooth lips. With delivering the perfect natural looking colour, it's not overly tacky like a lot of lip glosses. The gloss itself is rich and translucent, which plumps the lips. This effective Dior Lip Maximizer hydrates the lips, and doesn't trigger any irritation if you have sensitive lips.
4. CHANEL, NOCE MOSCATA ROUGE COCO GLOSS MOISTURIZING GLOSSIMER
CHANEL, NOCE MOSCATA ROUGE COCO GLOSS MOISTURIZING GLOSSIMER
The shiny and glassy finish of this Coco Glass Glossimer, offers up a punch of shimmer in the best ways possible. The formula goes on like butter, lasts for hours, and not even a little bit sticky, this lip gloss is easy to apply, and to wear. With this gloss
one may find more hydration with a glossier finish and plump feel. They aren't tacky or sticky but being a gloss there is still a little bit of balmy gloss feel. Indeed being smooth it gives the lips an ultra high shine.
5. DR. LARA DEVGAN, PLATINUM LIP PLUMP SPF30
DR. LARA DEVGAN, PLATINUM LIP PLUMP SPF30
Not only does it intensifies your natural lip color, but it also mega plumps your lips and leaves the prettiest glossy finish. It's infused with lip saving SPF and tons of other strategic ingredients like ceramides and vitamin B3. With glossy-but-not- sticky sheen and plumpness, it's like getting several different lip products in one sleek tube.