The Rare Diamond Asset Was Donned By A Global Star On The MET Gala Red Carpet And The World Just Doesn't Seem To Get
Over This Extravagant Jewel.
Have you ever wondered why diamonds are considered a girl's best friend out of all the distinguishable pieces of jewellery? Well, the answer is facile. Love, purity, class and wealth are the factors that diamonds symbolise. If you are aware of the beauty that lies within feminine complexity, you know all these factors are nothing but a treasure for a woman. The love a man has for a woman can be best expressed by gifting her diamonds. All the women out there would agree on how special this possession is. This month, in this segment, we've brought to you such a possession that recently grabbed the limelight globally.
We're still not over the most fashionable night of May. Yes, we're talking about the Met Gala 2023 which witnessed some jaw-dropping looks and accessories. But, one treasure that grabbed the spotlight from everyone around the world was a diamond necklace by none other than the Greek-Italian luxury fashion house Bvlgari. Making a head-turning appearance on the red carpet of fashion's biggest night, Priyanka Chopra was spotted donning this necklace and she looked stunning.
As she was accompanied by her husband Nick Jonas, the global icon left everyone awestruck with her look. The precious diamond necklace by Bvlgari was one thing that elevated her look beautifully.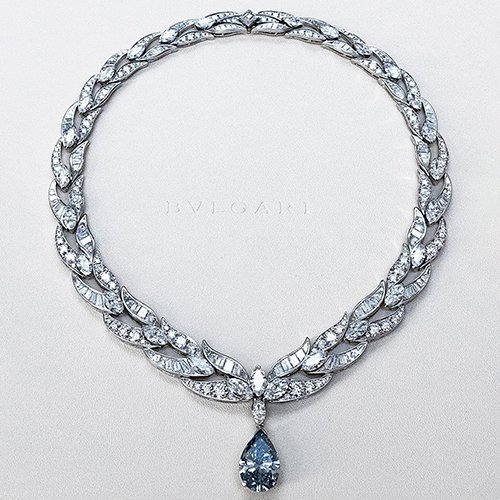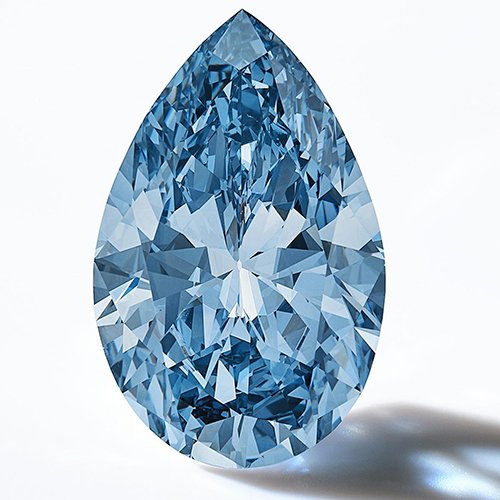 The incredible capacity of Bulgari to create exquisite gems using the rarest gifts of nature was demonstrated by Priyanka's choice of a custom Bulgari High Jewellery necklace with an exceptional vintage blue diamond, the 1970 Bulgari Laguna Blu.
The biggest blue diamond ever utilised by Bulgari is an 11.16-carat antique Bulgari Laguna Blu diamond, which will also be the most expensive Bulgari piece ever to be auctioned off at Sotheby's Geneva later in May.
There isn't any doubt about the fact of how rare blue diamonds are. 'Ruling the blue of our Roman sky', the brand expresses its sentiment towards this piece of fine craftsmanship and creativity. The world's most elusive natural colour diamonds are all blue diamonds. The same natural forces that shape other natural diamonds also help to generate blue diamonds. The Bvlgari Laguna Blu, which is a part of a larger collection by the same consignor, is anticipated to fetch over $25 million at auction.
Later this month, as part of Sotheby's Luxury Week in Geneva, the diamond will be put up for sale, with bids beginning at $25 million. Since its first purchase, Laguna Blu, which was worn by Priyanka Chopra, the brand's global ambassador, has not been seen. Priyanka Chopra presented the work of art to the public at the Met Gala. The auction will now take place at Sotheby's Geneva.