For 22 Glorious Years, Your Love And Support Kept Us Motivated To Serve You With The Best Of Various Precincts. To Celebrate The Special Occasion Of L'Officeil's Spectacular Journey Of 22 Years, This Time, In Our Big Deal Segment, We Present To You The Best From The Past. Read On!
There is no scarcity in this world when it comes to luxurious legacies. From fashion staples to exquisite gems, there is nothing more gripping than knowing about some of the greatest treasures that are on top of people's 'wanted' lists. Giving an ode to fashion, art and other exclusivities around the globe and celebrating the 22 glorious years of L'Officiel this month, we are taking you down the road of the finest pieces from the past. This month, April being our 22nd-anniversary edition, we will be reminiscing with you the 22 most cherished objects from around the world that scream luxury. Not only they are one of a kind on their own, but they are also the highest–priced items on the world's list. Without further ado, let's get started.
KAWAI CRYSTAL PIANO
KAWAI CRYSTAL PIANO
Price: Rs. 26,18,93,870
We are all hoarders of one thing or another, whether it be instruments, objects, dreams, memories, or mementoes. But the drive to assemble material possessions seems ingrained. Although creating mental collections is a fascinating pastime, these collections won't feel secure until you invest money. Thousands of people flock to exhibitions of rare objects to have a close-up look at the individual items. You can also purchase a pricey, adorable item that boosts your happiness, status, and entertainment.
Many of the greatest pianists in the world have highly praised the unique Crystal Piano that Kawai has introduced. The company was founded in 1927 and offers a wide variety of musical instruments. The Crystal Grand offers the rare ability to "see right through" thanks to an outer cabinet that is almost entirely constructed of transparent acrylic material. Yes, what you heard is true! With this grand piano, you can see into the instrument! Don't you want to own this crystal piano and be proud of it? giving you the chance to passionately perform crystal music!
THE MOST EXPENSIVE RING
THE MOST EXPENSIVE RING
Price: Approx Rs. 77 Crore
We're not getting over diamonds anytime soon. Neither can we stop cherishing this gem. Every woman in this world is head over heels in love with this jewel after their loved ones. Be it an elegant necklace or a beautiful bracelet, this treasured gem can enhance the glory of any accessory to accentuate one's personality when it comes to luxury. But this time, we're talking about a remarkable ring that took hold of the hands of Mariah Carey, an American singer and songwriter. The man who was in love with Carey, Australian Billionaire James Packer decided to propose to his lady love with this huge Emerald of 35-Carat. Crafted by the talented designer Wilfredo Rosado, who was also Mariah's long-time friend, was one the most expensive and precious rings in the world.
ITALY'S ROYAL FAMILY'S TIARA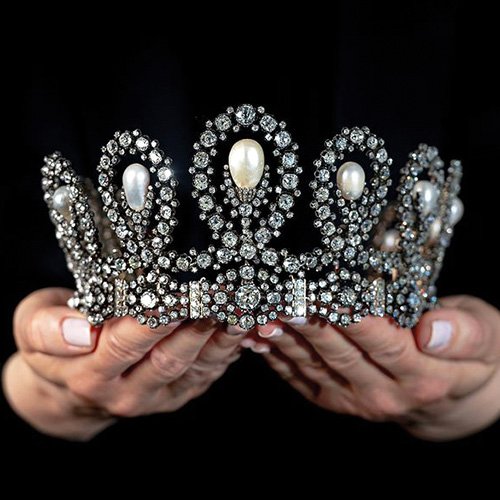 ITALY'S ROYAL FAMILY'S TIARA
Price: Rs. 11,69,03,200
With a rich history of over 150 years of being in the hands of the royal family of Italy, here's the tiara for you to adorn. The aesthetic details and lifestyle of the royal family of Italy have never failed to fascinate us, and this crown is another addition to it. The Galerie d'Apollon in the Louvre is home to the French royal jewels. The Kaiserliche Schatzkammer in Vienna is a display of Hapsburg insignia. Not just this, the objects of the royal family have beautified the spaces of many art collectors.
Belonging to the House of Savoy, the diamond tiara cum necklace from 19th century holds 11 magnificent natural pearls as well. According to beliefs, the tiara has a rich legacy and was presented to Maria Victoria dal Pozzo on the occasion of her wedding day in 1867.
WALLIS SIMPSON'S PANTHER BRACELET
WALLIS SIMPSON'S PANTHER BRACELET
Price: Rs. 100 Crore
The third and most impressive piece of a collection of Big Cat jewellery created by Cartier for the Duchess was the Wallis Simpson panther bracelet, which featured single-cut diamonds and calibre-cut onyx. This lifelike panther appears to be stalking anyone who approaches, with its diamond-encrusted ears turned back, its menacing green emerald eyes staring openly into you, and baring its sharp platinum fangs.
Worn by Wallis Simpson, this panther bracelet is probably the most famous ever around the globe and represents a trinity in the history of jewels. Wallis Simpson, the Duchess of Windsor, one of fashion's most well-known fashion symbols, is depicted as the OG. In fact, the selling of the Duchess's jewellery by Sotheby's in 1987 changed the way auctions were perceived.
PINNER QING DYNASTY VASE
PINNER QING DYNASTY VASE
Price: Rs. 600 Crore
If your eyes are searching for something that is antique, appealing, and exceptional, it's time for the search to stop. In our special 22 best from the past items in this section, now it's time to discuss one of the priciest items of the lot, the Pinner Qing Dynasty Vase. Other than its specifications, there is a story behind the vase that is captivating enough. Featuring a gold banding and a fish motif, the Chinese vase also marks an imperial seal. It is believed that the seal originated from the Qing dynasty.
The acquisition story behind this precious vase still remains unknown. However, it was sold in 2010 in an auction for a rough price of Rs 600 crore and that's when it became the most expensive vase in the world.
PASSION DIAMOND SHOES
PASSION DIAMOND SHOES
Price: Rs. 1,39,12,88,500
These opulent shoes were designed and manufactured over the course of nine months using genuine diamonds and gold. This likely answers your query about the requirements for inclusion on the list of the priciest shoes around the globe. Despite the difficulty of answering this query, it appears that the pair's founders were driven enough to do so.
They are the creation of UAE-based firm Jada Dubai and Passion Jewellers. This pair of heels grabbed the title of the priciest pair of shoes. Even if it's highly improbable that you'd want to go dancing in such pricey shoes, you should still have a few additional luxuries in your closet, don't you think? Because there aren't many ultra-high-end shoes on the market, these shoes were developed as a result. They sure filled that room, though.
EXPENSIVE ARTWORK, YES PLEASE!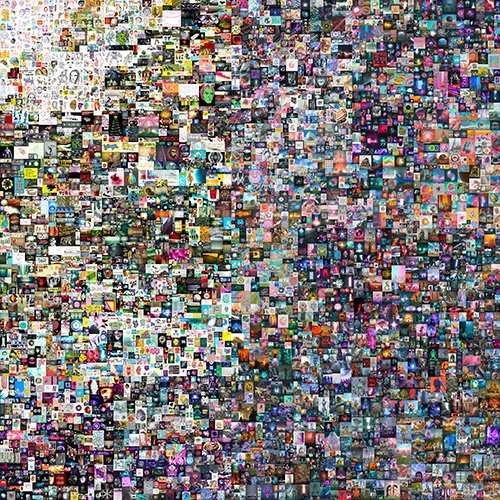 EXPENSIVE ARTWORK, YES PLEASE!
Price: Rs. 514 Crore
You must be familiar with the name of the American artist who just achieved eye-watering fame by selling his NFT, Everyday: the First 5000 Days, for a whopping $69.9 million! Today, the art is carefully dissecting this amazing digital mosaic under a microscope to learn all of its secrets. This artist made the decision to finish a kind of art journal in which he would draw something fresh on each page every day for an entire year without fail.
It was the first time a work of art had ever been sold using a cryptocurrency.
The NFT version, which sold for $100 when it first went online, was offered for 14 days at Christie's, a renowned auction house, in March 2021. However, the price of the digital artwork surged in the final ten minutes of its sale before topping out at $69,3 million!
THE L'INCOMPARABLE NECKLACE
THE L'INCOMPARABLE NECKLACE
Price: Rs. 4,50,20,44,250
The immaculate 407.48-carat yellow diamond is suspended gracefully from a 229.52-carat white diamond necklace that is entwined by 18-karat rose gold branchlets in the Mouawad L'Incomparable Diamond Necklace, which currently holds the record for the most expensive necklace in the world (US $55 million).
The 91 more white diamonds, totalling more than 200 carats are set in an asymmetrical pattern to resemble the leaves of a vine and are strung along a rose gold necklace with a 407ct yellow step-cut diamond. Before being used in this magnificent Mouawad necklace, it was displayed in museums, including the Smithsonian Institution in Washington, DC. The largest internally unbroken diamond ever graded in history, the 407.48–carat step-cut diamond in a beautiful yellow – brown shield is the main attraction of the 18k rose gold necklace.
201-CARAT CHOPARD WATCH
201-CARAT CHOPARD WATCH
Price: Rs. 2,04,60,12,500
Chopard has made its significance in the luxury timepiece industry with its extraordinary work. Each timepiece by the brand line exudes quality which is remarkable along with peculiar designs, that make the brand distinguish from others in the competition. The 201-carat Chopard watch, a stunning accessory created in 2000 that gives luxury a whole new meaning, exemplifies this point particularly.
Actually, the watch is one of the most-costly watches ever after the $55 million Hallucination by Graff. However, you can be sure that the watch is worth every penny because it was totally created by hand. Its 874 high-grade diamonds, which come in a variety of colours and sizes, were disclosed by Rich Glare.
CHOPARD DE RIGO VISION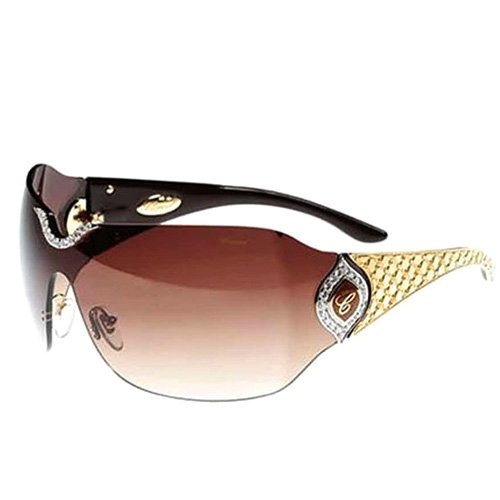 CHOPARD DE RIGO VISION
Price: Rs. 3,33,90,924
The most expensive sunglasses in the world, designed by Chopard, weigh 60 grammes of 24 karat gold and feature 51 full-cut River diamonds totalling 4 carats. The One and Only Royal Mirage in Dubai will host a presentation of the most expensive sunglasses in the world on May 14, 2012.
The sunglasses weigh 60 grammes of 24 karat gold and with 51 full- cut River diamonds that weigh 4 carats. The diamonds are set using a unique method that allows for a closer fit between the stones than the traditional pavé setting allows. The stones are arranged in such a way as to produce a carpet that emits a unique light.