If you're looking for a perfume that smells delicious, we'd request you to not pick out Tom Ford's Lost Cherry Eau De Parfum to avoid getting disappointed!
The scent is what matters! Welcome to another month of us discovering the latest perfumes that push boundaries.  We as cognoscenti are passionate to come to your rescue to make a perfect choice that brings back a memory or makes you smile. This month we are finding out if Tom Ford's Lost Cherry Eau De Parfum is making into our vanity or not. 
When it comes to Tom Ford, their eccentric scents with supreme sophistication are what the fans expect.  Inspired by the glamorous past, they use the world's most precious ingredients to produce a scent you desire. While some say they cast an enchanting spell, others believe the new scents don't do justice to its established rich heritage and class. 
Speaking of the one we are uncovering today, Lost Cherry is from their warm and spicy fragrance family that releases a smell of candy-like gleam of exotic black cherry and liqueur, touched with teasing almond. It's powerful, tempting, and insatiable that would have been a perfect fit for date nights or when you go out to fancy parties, only if it lasted longer. Yes, while we all wish to get our hands on scents that stay on us longer, this one wears off quickly.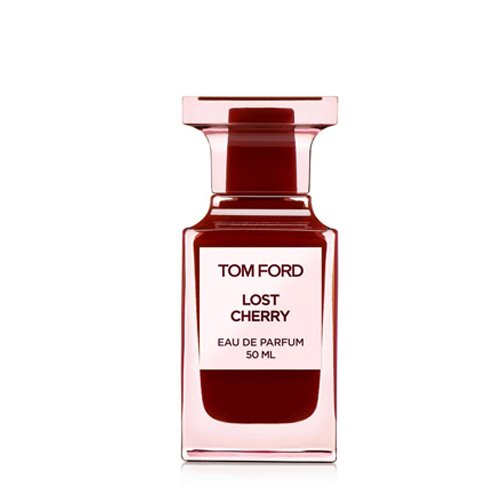 While everything about the bottle and fragrance looks bougie, there have been customers that believe the cherry is lost and the only smell is of strong vanilla that can spoil the mood. Guess, we are too soon to judge the book by its cover. In some cases, the luscious, deep cherry-red bottle capturing the scent's dichotomy of sweet and dark can chip off its red paint. However, we are in awe of the packaging. 
Bottom line, it isn't a perfume with a strong aroma but feels like fresh summer and marzipan candies. But it'll probably just smell and feel good for 2 minutes, and give you a slight headache the next minute. If you are lucky enough to get a protected and unimpaired bottle, then your vanity is going to get lit and feel like heaven. If you are someone into sweet and light fragrances, this might be a good pick, but be aware of it vanishing in just 2 hours. Happy shopping!