Because "You Smell Good" Is The Best Compliment. Keep Reading To Find If The Scent We Have For You This Month Can Make You Hear The Complement You Have Been Wanting To Hear More Often.
While summer gets the obvious association with sunshine and warmth, this season's fragrance trends tend to be honoured by many other qualities of the season we often overlook. The balanced blends of sweet, fresh, and flowery are bright enough to get noticed and subtle enough to spritz in the summer heat, earning the display-worthy bottles prime countertop real estate. Whether they've got traditional notes of the summer or they're giving you every reason to switch things up this season, these refreshingly energized new smells will take your senses to a state of vacation-like bliss — even if you're sticking close to home.
So, let's find out if the scent we got this month can be your go-to for the entire season? Keep reading to learn about summer's one of the best fragrance, Dolce & Gabbana Light Blue Summer Vibes Eau de Toilette.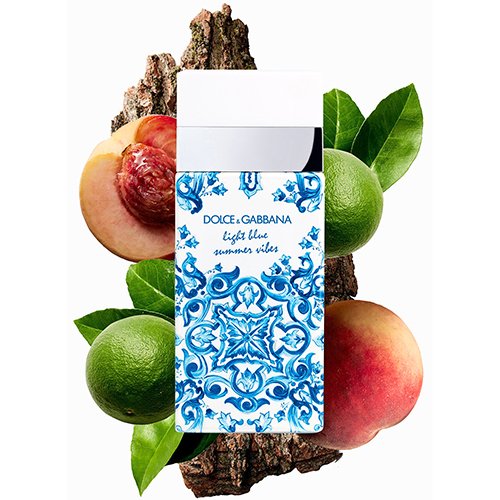 A modest summer fragrance with pleasant citrus top notes and a cool woody dry down. But, with no longevity. It being a summer scent itself is a question, which may not give you the summer vibes you thought. It is very much a skin scent, but if you treat it as a cologne and reapply liberally it is your fragrance for warmer weather.
Talking about the bottle, undoubtedly, the bottle is really unique, as it appears to look like blue and white China dishes. There
are a very few designer fragrances like with "D&G Light blue" being one of them. According to us it's very lemon and even after disappearing it leaves a lemongrass scent. But the fruit in this is a big question for us, as there is definitely no sign of peach but we do get the cedarwood.
Though, this is very citrus heavy, it smells like smearing orange juice on skin, and then the fragrance disappears within an hour as the smell fades so quickly. The scent is light, fresh, and fruity with some subtle woodiness to it which adds dimension.
Those who are Bergamot lovers might love this one. As the opening is like the moment one slices into a piece of sun kissed juicy bergamot, you get that sharp zing of citrus smell. It is generally a pleasing scent. It's bright and crisp in the opening, the
bergamot note provides a sharp green citrus freshness and eventually gives way to a juicy peach body which doesn't last more
than 30 minutes before the musky, woody base is revealed and remains for maybe an hour. Overall, turning out to be a weak
performance scent, this one by D&G enters the disappointing category.
This could be a nice nighttime scent for those who enjoy a woody fragrance as this perfume works in small doses. As with having a negligible staying power, it can't be categorised as a daytime summer fragrance. But, if you need a scent that lasts all day, this may not fulfil your desire as it seems to leave no trace of it after about 5 hours, as if nothing ever applied.