Giving you a glimpse of the model who aspires to sing like Mariah Carey and heal animals using her reiki talents, we present to you, Victoria Cain.
Introduction: A heart of gold and a thirst for adventure, these are the characteristics that define Victoria Cain – model extraordinaire and a soon-to-be reiki master. We couldn't stop ourselves from having a long conversation with her and spoiler alert: it was quite inspiring! Having modeled for quite a few big names, Victoria is extremely talented at what she does and it shows in her work ethic. So without further ado, let's dive in and hear what she has to say. Don't miss the spectacular advice she has for our readers, it is definitely one to be followed diligently!
Team Credits:
Photographer: Andres McRea @andres.mcrea
Model: Victoria Rose Cain @victoria.rose.cain
Stylist: Elisa Soler @s.asile
Makeup Artist: Tiara Tinoco @tiaratinocobeauty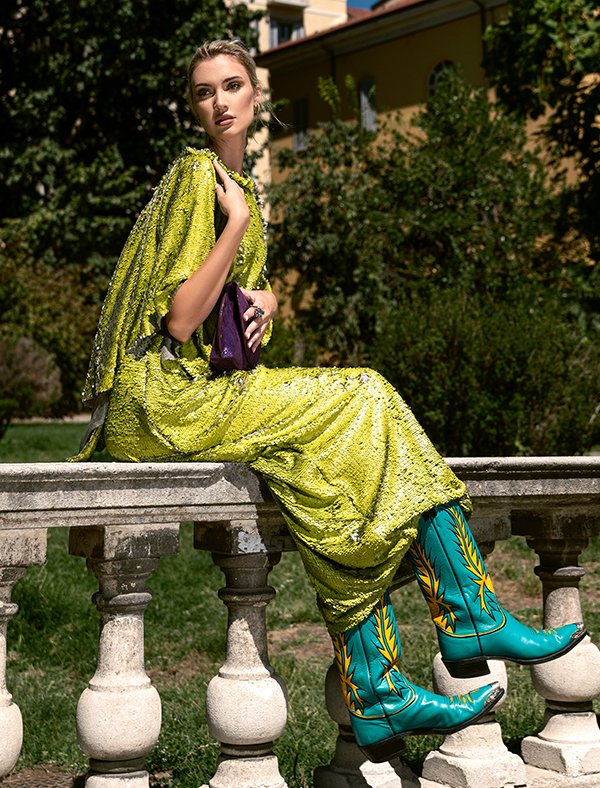 Dress: Nazarene Amictus
Purse: AABOUX
Shoes: Nori Pesina 
Hi Victoria, talking about your profession, what or who inspired you to take modeling as a career?
Modeling was a career path I chose to pursue as it was a much more exciting adventure- traveling the world and being surrounded by creatives- than just going to school and getting a normal boring job. And it has certainly proven to be just that, a creative, fun adventure.
What are the challenges that a model has to face, how do you overcome them?
It's a rollercoaster. Sometimes it works great and you're working every day for months on end, then sometimes it's dry. This is why it's so important to have a hobby or passion that will keep your creative juices flowing.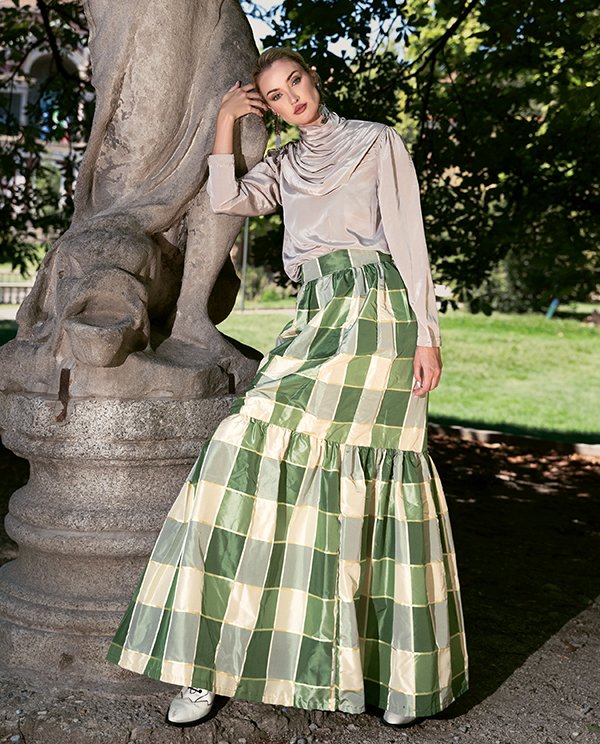 Top: Revival Vintage Boutique
Skirt: AL+LU Apparel
Earrings: Milagros Bonasso
Shoes: Coach
If you were given a chance to acquire  two new skills right now, what will they be?
To learn NLP hypnosis, and to learn how to sing like Mariah Carrey. 
If we talk about your preferences, what are the brands that you personally like to wear?
The past few months I've been buying a lot of House Of Sunny. They're a London based brand. I love their clothes.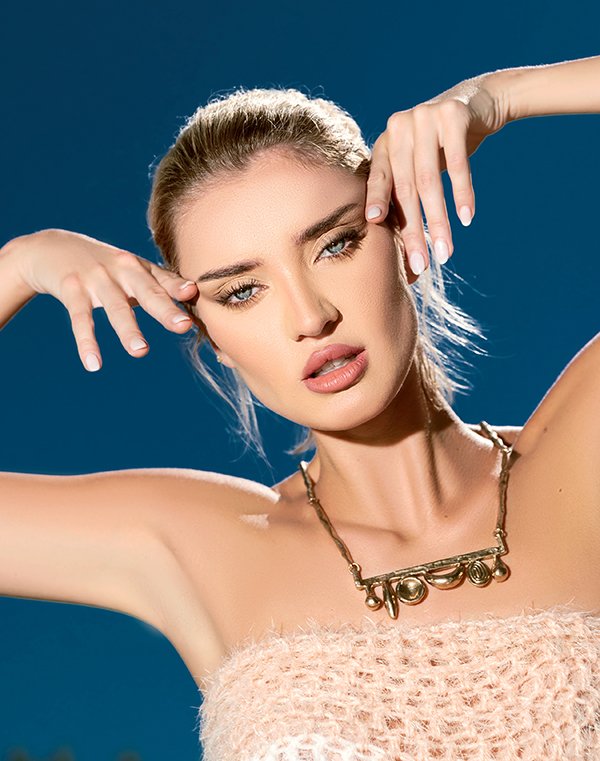 Top: Looks Customed
Necklace: Elina Peduzzi Jewelry
You are quite an interesting traveler too, what is the best place that you've been to and what's your dream destination?
I have many favorite destinations, all of which are warm beach locations. I would love to visit Brazil next.
Who is the one celebrity that you'd like to go on a romantic date with?
Not sure my boyfriend would approve of that.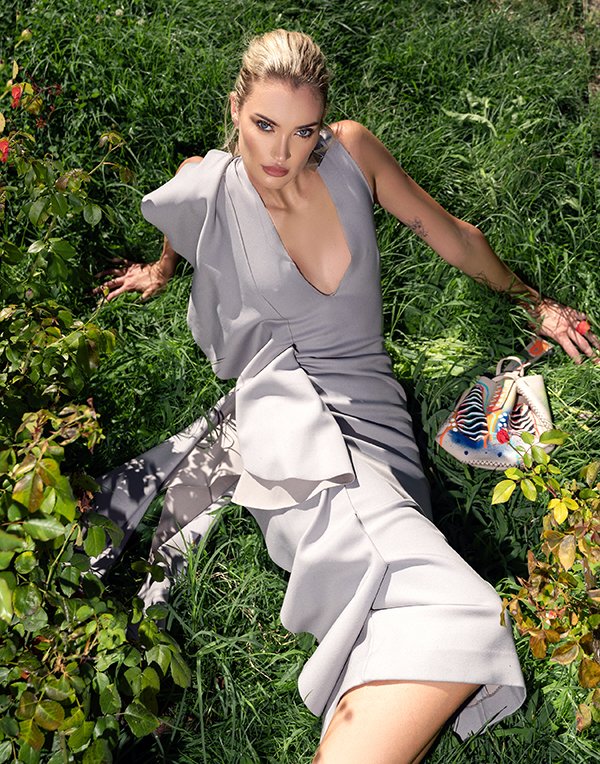 Dress: Solace
Earrings: EatMetal
Shoes: Off White
Bag: Volta Atelier
Ring: Swarovski
Just by looking at you anyone can say your fitness speaks boldly. What are your fitness secrets?
Reformer Pilates, Yoga and running is nearly all that I am doing these days. 
If not modeling, what do you think you would be doing right now?
I would be an artist or working in the health and wellness space.
Top: Looks Customed
Pants: Golshaah
Shoes: Triplpoint
Necklace: Elina Peduzzi Jewelry
Are there any new projects that you are currently working on? Please shed some lights on them.
I am studying under a reiki master here in London, next month I will be at reiki master level. I plan to use it for healing animals. I am working on some artwork too, large charcoal and graphite detailed drawings of different animals. (There's an animal theme here) 
What is the message that you'd like to give to our readers? 
Take 3 deep breaths, relax, and smile! Everything is perfect as it is.