The best part about the cold weather? The coats! If you agree with us, here are 4 of the hottest coats to shop for this fall.
The cold weather is just around the corner, and even though it is just fall right now, winter is going to descend upon us soon, and we suggest being fully prepared for it. And the best part of the changing seasons is the plethora of new outfit options that one can fill their wardrobe with. We don't know about you, but we definitely love shopping! And not to mention, keeping up with the trends is equally important. And this season has brought some truly spectacular trends with it. And this time, we're looking at coats! Yes, you read it right, we are already obsessed with coats, although it is not fully fledged winter yet, but it doesn't hurt to be prepared. Brands have started dropping their fall collections and the options are endless. If you want to have enough outfits to style the coming winter, we suggest you get shopping right now, lest you be late and miss out on the key trends. This time, the season's best coats range from ultra glamorous to laid-back, effortless, yet chic. Faux fur coats are going to be all the rage in the coming months and we can also spot some menswear-inspired styles. We scouted the 4 best coat trends for you to shop from. So, go ahead, start shopping for the coming winter and make sure that you arm yourself with a variety of options.
1. THE TEDDY COAT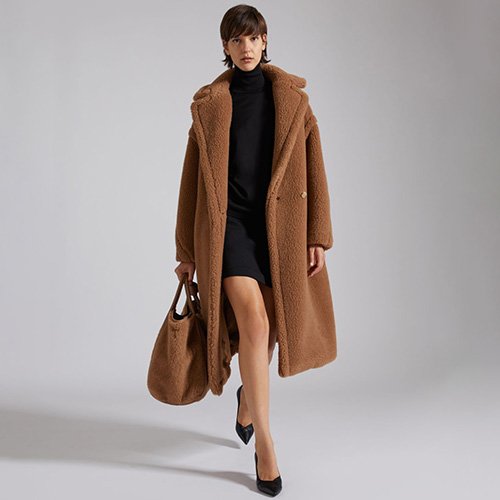 Inspired by an archival apparel from the 80s, the Teddy Bear Coat instantly became a hit, IT-coat.
Coat details: Max Mara, Teddy Bear Icon Coat, approx.
Rs. 3,21,080.
The Teddy Coat has been spotted on many stars so far and presents an ultra-luxurious, cozy look to your outfit. The coat has been loved equally by stars, influencers as well as everyone else. The reason behind the coat shooting to immediate fame is that it is a perfect blend of glamour and playfulness. The sheer volume of the coat also presents it with an opulent extravagance that makes it truly stand out. You could also opt for a cropped and moto-inspired style of the coat to give a different spin to the trend.
2. MENSWEAR-INSPIRED COATS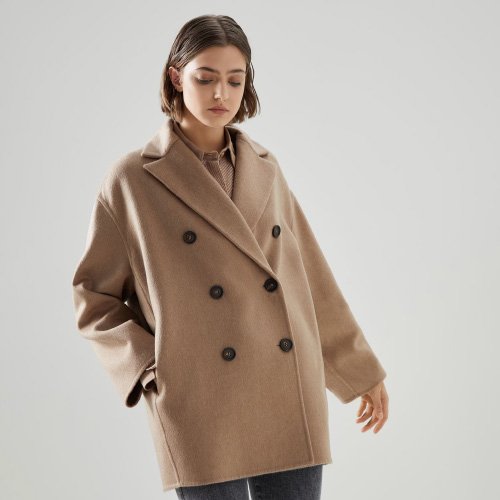 This coat from Brunello Cucinelli has the perfect amount of wintery feel to it and is cozy as well as elegant.
Coat Details: Brunello Cucinelli, Cashmere double beaver cloth pea coat with Precious patch, approx. Rs. 6,39,370.
It is not the first time menswear-inspired, double-breasted coats are in trend, and it definitely won't be the last! The outerwear scene is currently dominated by this style and we can see why. A sense of timeless elegance oozes from the style and depending on the brand and look you pick, you can even add some artisanal excellence and contemporary lines to your outfit. The coat gives off sophisticated and elegant vibes that will take your outfit to another level. Not to mention the comfort and cozyness of the coat itself. Opt for a checked or plaid version to take the trend up another notch and really give it a borrowed-from-the-men feel.
3. FAUX FUR COATS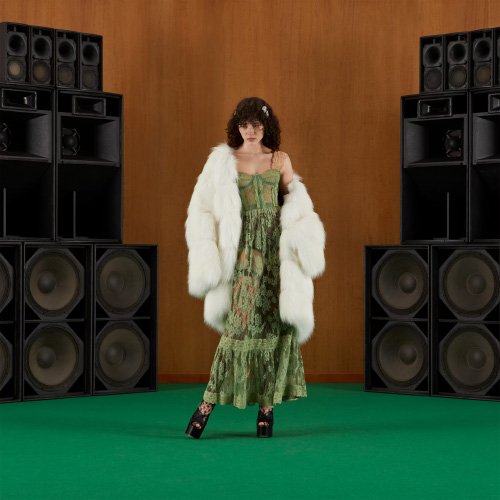 The coat has a bold outer layer that brings to mind styles popular in the 60s and 70s.
Coat details: Gucci, Faux Fur Coat, approx. Rs. 8,39,700
A faux fur coat or jacket will add a plush and glam look to your outfit and take it to another level. And there is just something about the faux fur look that makes you stop and stare. Especially when it is in a bold colour! Add another dimension and some depth to your outfit by pairing it with a faux fur element – it could be a jacket or a coat, that is totally up to you. It can be paired with just about anything and any style so you don't really need to worry about that, that won't be a problem at all.
4. ANIMAL PRINT COATS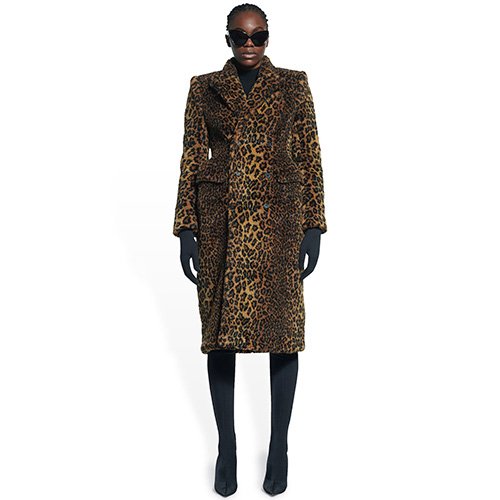 Balenciaga always manages to hit the nail squarely on the head, and that is clearly visible in this stylish leopard print coat.
Coat Details: Balenciaga, Hourglass Coat, approx. Rs. 3,15,890
Let's just accept it, the animal print obsession is not going anywhere, at least not anytime soon. Be it leopard print, snake print, or even a tiger coat print, it instantly transforms the apparel into a statement-making one. And we don't think we'd find a single dissident voice amongst our readers when it comes to this statement. So, if like us, you too are obsessed with animal print everything, welcome to the club! Now, you obviously will find lots of styling options, so that won't trouble you at all. You can also dress it up or down, it will still work out.