Don't let your ignorance throw you off your makeup game! Here are the makeup trends that are going to be prominent this year, make sure you incorporate them while creating your makeup looks.
Be it fashion, or beauty, trends are often cyclical – they keep coming in and going out. The same is the case for the year 2022 as well. Surprisingly the dominating trend for this year has been a comeback of early 2000's fashion and beauty and this boom in Y2K trends has been credited to TikTok creators. The makeup trends for this year have been predicted to fall under two extremes: either natural minimalistic looks or over-the-top, colourful looks. Given that the colour for this year is purple, makeup artists have been using purple in a myriad of ways and coming up with new, ultra-gorgeous looks. But it really doesn't matter on which end of the extreme you're planning to land on, these trends are going to make you rock your outings! If like us, even you were wishing to get inventive with your makeup looks this year, well, your wish has been granted. It isn't just early 2000's fashion that has made a splash this year, bold, editorial looks have also been at the forefront this year, be it on Red Carpets or the ramp. Whimsical and abstract eyeliner shapes have been taking center-stage, giving makeup artists more freedom and control in the process to experiment with alternative styles. So, keep reading and we guarantee you will find something to your taste to experiment with.
1. SEMI-PERMANENT MAKEUP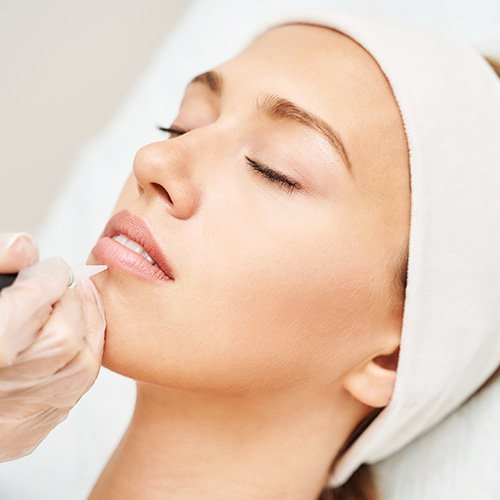 Semi-permanent makeup has been gaining increased traction this year. 
Semi-permanent brows or lips have claimed the top spot for claiming women's attention this year. And for good reason, as the results last for a good 12-14 months, which means you end up saving a huge chunk of time and effort. The results look amazing and seamless, giving you an almost natural look. Although it is a relatively new trend, it has been slowly gaining popularity and nowadays can be seen on almost everyone; be it celebrities or regular people. Don't be confused though, it is also known as permanent makeup, cosmetic tattooing, and micropigmentation, but these all mean the same thing. The results will last you a good 1-3 years depending upon the procedure, but beyond that, they will start to fade, so don't expect that you won't need to go for a touch-up or reapplication.
2. BOLD RED LIP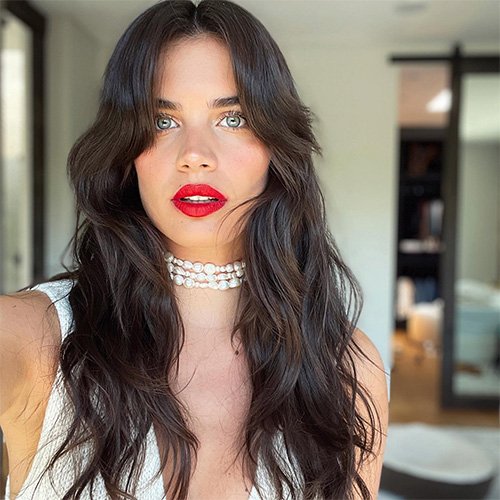 Putting on a red lipstick can instantly give you a boost of confidence, and make you feel like you can conquer the world.
Taylor Swift has had it right all these years – a red lip really does make everything better! Although she's been sporting the red lip for a long while now, it took a little time for the others to catch up, but catch up they did! The red lip has been making an appearance very often and we love the bold, fearless addition it makes to the otherwise subtle looks. It can also be paired with fancy looks and it will still make the whole look gorgeous. The red lip is simply never going out of style, and we wholeheartedly agree with the sentiment! Pair it with a subtle look to bring out the most oomph and watch heads turn as you strut down the roads. Thank us later!
3. DOUBLE-WINGED EYELINER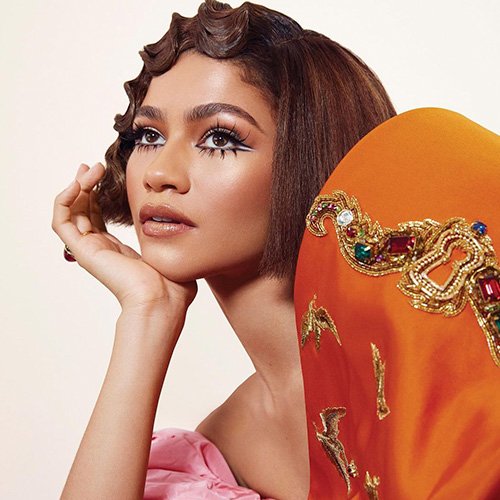 A great way to show off your artistic side, double-winged eyeliner adds a dramatic element to the look.
Double-winged eyeliner has been going around for quite a while now. It may take a little bit of extra effort, but the end look is totally worth all the hand-cramping! It is highly creative and offers a lot of artistic license and you can pair it with just about any look. It is sexy and utterly glamorous, and exudes strength. It also shows your makeup prowess to the whole world, so they know not to mess with you! You can add dimension and elongate the eye using this technique, and you can even add a pop of colour by using different coloured eyeliners. And let us give you a sneaky tip as well so you can ace your game here; to achieve a perfectly symmetrical eyeliner, use the outer corner of your eye as a guide, start from there and work towards the brow. This will help in achieving the perfect look every single time.
4. COLOURFUL MAKEUP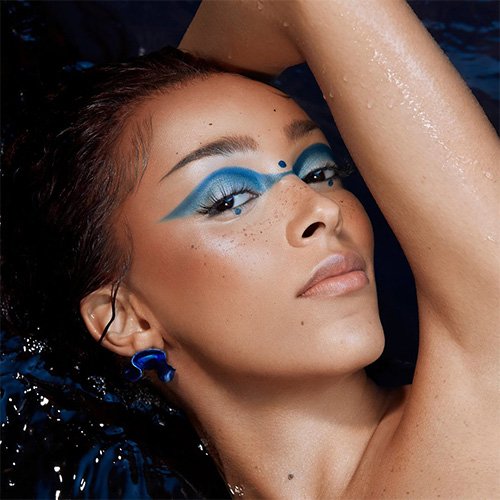 Colourful makeup will instantly take your look from drab to fab!
This is no time for boring, colourless looks, it is the age of glamour, colourful and totally exaggerated looks! There are countless eyeshadow colours available now, and although it might be hard to figure out which one suits you the most, once you do figure it out, it is going to be a game changer! Colourful makeup is a completely different universe altogether, but once you enter, you wouldn't want to leave it at all. This includes glitter, shimmer, matte looks, and it expands to your cheeks, lips, and  eyes. And honestly, what is there not to love here; it has all the elements that make it extremely attractive – drama and glamour! So, pick your favourite shade and find your look, because colourful makeup is here to stay!