The gardening experts have spoken, and here is their verdict; here are the gardening trends you need to keep your eye on. Read on and make sure you are following them to keep your gardens trending in 2022.
Just like functionality is key when it comes to interior design trends, the same also holds true for your gardens as well. Recent years have seen an upward increase in people's interest in gardening. Many found the time spent in outdoor spaces to be fulfilling, with the fresh air working wonders for their health. We also know that everyone wants their garden to be the most gorgeous space possible. And that it stays in trend for as long as possible. To help save you from the stress of finding what the current trend is and how you can incorporate it in your gardening space, we have taken the liberty of compiling the best trends into this small list for you that will immeasurably boost your garden's visual appeal. All you now need to do, is choose your favourite one and obtain your dream garden space.
1. TEXTURED STONE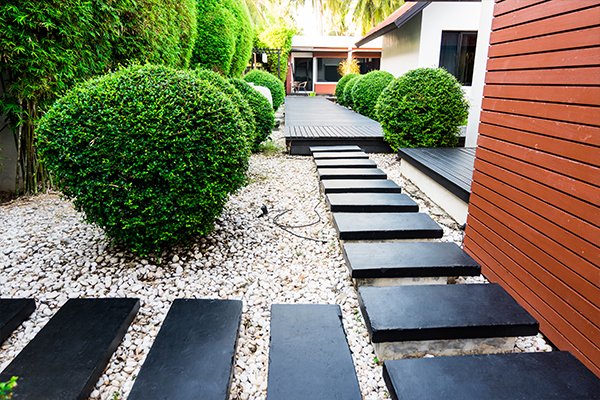 Incorporate stones in your garden for an increase in visual appeal.
Stones are a great way of adding elegance and beauty to your garden, while at the same time, preserving its rugged look. Use a combination of brushed or slightly textured limestones or sandstones, or even smooth and honed stones can be made use of to give more depth to your garden. This also provides an additional interest to your gardens. Just don't try to use polished stone outside in gardens as that might become too slippery. Although, some prefer to just add in textured paving. Just make sure you are completely aware of the origins of the stones you are using.
2. GRAVEL AND WOOD CHIP PATHS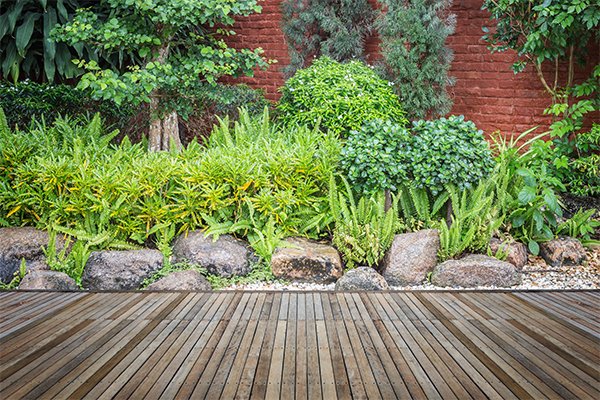 Gravel and wood chip paths have been making their appearance in gardens this year. 
Gone are the days of solid paths and paving. These days, gravel, wood chip and other natural materials have taken center stage in the gardening world. More people making use of gravel is also in keeping with the sustainability trend that is currently sweeping the world. Designers love gravel due to its flexibility and permeability. Not to mention, it is great when it comes to drainage and planting in. Drainage is key to sustainable gardening and encouraging permeable ground surface, good drainage, and as much planting in front gardens as is feasible, is the current norm.
3. INSTALLATION OF POOLS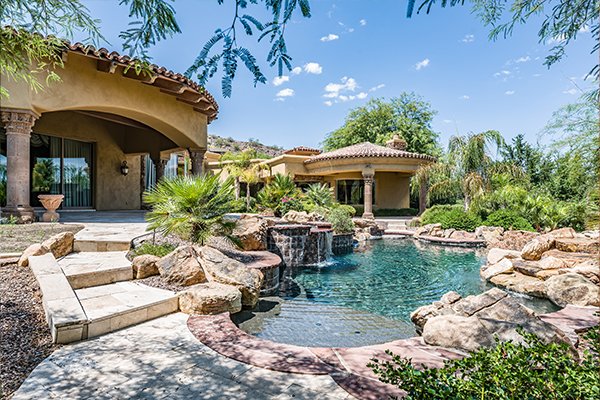 Installing a pool in the garden instantly spruces up the entire garden.
If you wish to add a touch of luxury to your home, this is the trend for you. Adding a pool to your garden will make you feel as if you're in a luxury hotel. Create a relaxing environment in your home and enjoy vacation vibes throughout the year. The trend of incorporating elements that one would typically find on holidays is growing popular day-by-day. And there's just something about a swimming pool that makes one feel at ease at their own home. Adding a pool will also help create a Zen space and provide a spa-like atmosphere right in your backyard!