Gardening can be blissful and invigorating, but maintaining garden healthy habits is imperative for a thriving garden. Read on and find out what you need to focus on and improve.
Gardening is regarded as a healthy outdoor activity by anyone you come across. It holds a special appeal to everyone and is a great way to reduce stress. It gives you a chance to enjoy fresh air, admire the beautiful planet we live on and the soil microbes also play a major role in enhancing your mood. Gardening is a pastime rife with possibilities for health and wellness and bringing joy. But, at the same time, it also requires that you keep a few safety practices in mind before you head out to your garden. Healthy gardening habits go hand-in-hand with a healthy garden. To make sure you are taking care of yourself and your garden in the best way possible.
THE RIGHT CLOTHES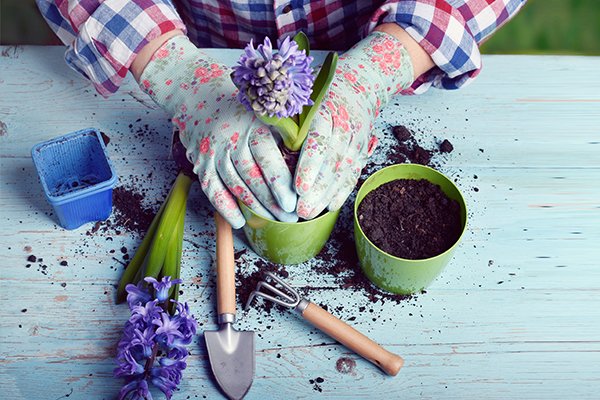 Never skip gloves while gardening.
A gardener needs to be comfortable in the garden. So, you need to purchase your garb keeping comfort and function in mind. Your pants should not be too tight or they will restrict your movement. Have the right footwear and make sure your clothes are not new or fancy and you can let them get dirty. Another important thing, never skip gloves. Protecting your skin is important, especially when your hands are going to be making contact with soil for long periods of time – there are all kinds of insects and bacteria in there that can adversely affect you, not to mention plants also have thorns that can prick you. Don't forget your sun hat either!
INVEST IN THE CORRECT TOOLS
Incorrect tools will make gardening really hard and will also harm your garden.
It is not just right clothes you need to keep in mind, you also need to make sure you are investing in the correct tools for the job. Incorrect tools will make your job really hard and will also end up harming your garden and the plants. It reduces your efficiency and increases the risk for injury in the garden. So, invest in the right tools to protect yourself from injuries and to lessen the time straining your back. Some weapons to include in your arsenal are trowels, a knee cushion, a shovel, a hose nozzle and watering tools. Also, make sure to keep your tools well-oiled and honed.
STAY AWAY FROM ELECTRONICS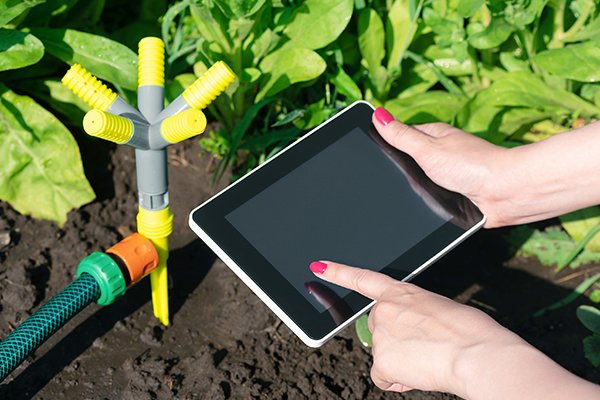 Leave the noise of social media behind and focus on being one with the nature.
While it feels tempting to keep a check on your Instagram feed and look at all the new comments and likes, we would just say one thing: don't! Gardening is supposed to be a zen activity. So, it would be more beneficial if you leave the noise of social media behind and focus on being one with the nature. The feeling of serenity and calmness would make you feel as if you're free of all problems. Be mindful of your breathing and your oxygen intake and these habits will help bring about much better blood flow in your body.