The Scarf-As-A-Skirt Trend Flooded Our Feeds During Summer, And Now We're Ready To Let It Rewrite The Rules Of Weather Dressing. If You're Intrigued By This Versatile Wardrobe Hero, You'll Find Below The Best Ones To Wear.
Blame the Y2K renaissance if you must, but the pareos have always been encouraged to take beyond the beach and into your
daily life. There are a few key things to consider before trying this trend – namely the shape and size as the drape of a larger, rectangular design creates the perfect wraparound skirt effect.
No garment offers versatility quite like the sarong skirt. In fact, the twisted, ruched, and tied design has inspired several polished runways looks over the years. Just add a crisp button-down and structured pair of sandals to find the confidence to wear your pareo. If in doubt, pop a pair of bike shorts underneath to avoid any fashion faux pas.
The skirt can make an effortless yet polished statement, and even if you're heading to the office, some options mimic the silhouette of a pencil skirt—like the high-waist design, which pairs well with crisp button-down blouses. Many of your favourite brands have hidden gems lurking pareos in their accessories section. Just be sure to evaluate the integrity of the fabric (too sheer or silky might slip) before you find yourself in a bind. Help yourself by wrapping yourselves!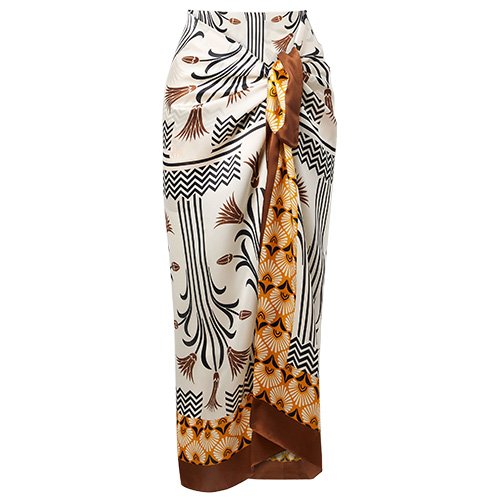 MAX MARA, Caro printed duchesse silk – satin pareo, approx. Rs. 69,640
BALENCIAGA, Gathered printed stretch – jersey pareo, approx. Rs. 67,010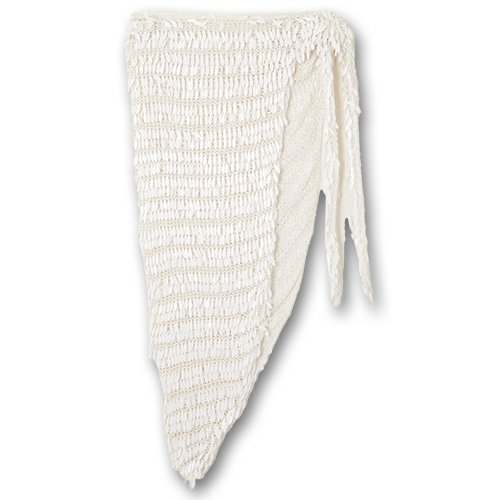 RETROFÊTE, Brasilia paillette – embellished crochet – knit pareo, approx. Rs. 62,910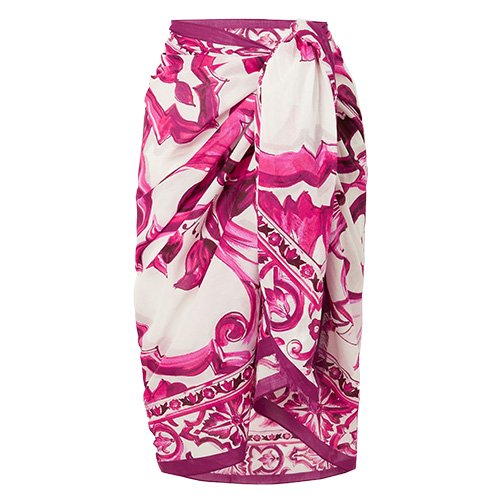 DOLCE & GABBANA, Frayed printed cotton – voile pareo, approx. Rs. 57,960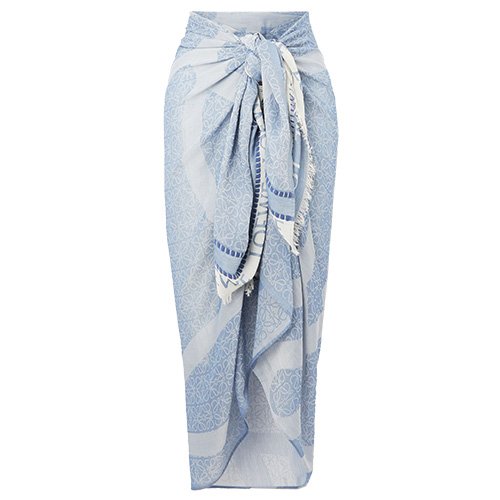 LOEWE, + Paula's Ibiza cotton – jacquard pareo, approx. Rs. 40,510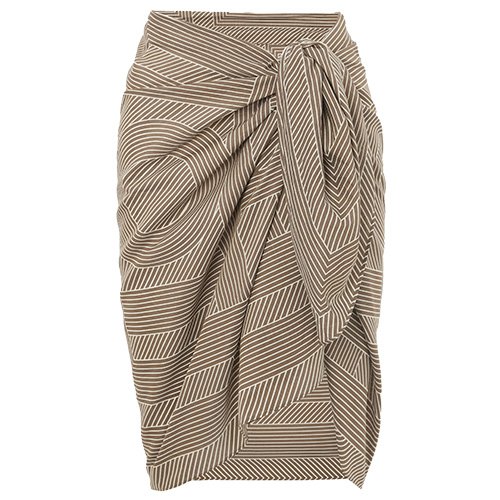 TOTEME, Striped cotton and silk – blend voile pareo, approx. Rs. 39,450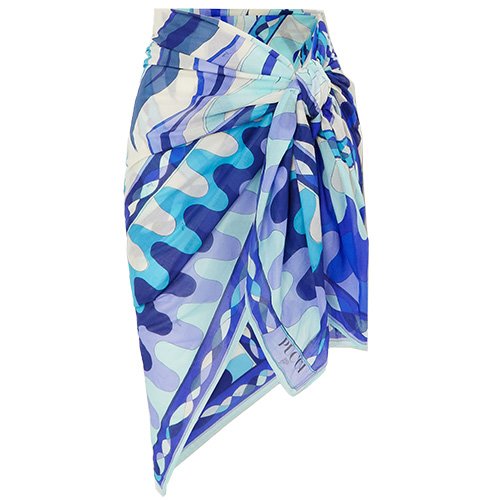 PUCCI, Printed cotton – voile pareo, approx. Rs. 38,390
CAMILLA, Tasseled printed cotton and silk – blend voile pareo, approx. Rs. 26,320