Nestled In The Calming Regions Of Caucasus, This Month, We're Taking You To A Landing Place That Will Capture Your Heart. Fasten Your Seatbelts As We're About Take Off.
We're already nearing the end of 2023. This glorious year must have brought so many moments of happiness and serenity. Adding more to the escapades of this year, we're yet again here for your travel dose this month. So, are you ready to liftoff
with us for a planned route to a destination that has everything to offer that you look for in an exemplary travel destination?
Once upon a time, in a land where ancient legends and contemporary indulgence entwined, there lay a hidden gem tucked
away amidst the rugged peaks of the Caucasus. How many of you have heard of the nation Sakartvelo? Can you find it on the map? We definitely doubt you can do so because it is well-known among us under a different name – Georgia. If you're a vehement traveller, get ready to witness a voyage to this fascinating capital. As the light bathed the horizon in gold hues, you
will be enthralled by stories of ancient rituals and untamed scenery.
1. WHAT'S IN A NAME?
Georgia is geographically privileged, nestled in the Caucasus area. The indigenous Kartvelian tribe lives on this lush terrain, which is one of the reasons behind the name. Sakartvelo had been the name from the early 8th century, but it was altered due to political upheaval in the kingdom. Furthermore, Kartvelian languages have a strong effect on Svan, Mingrelian, Laz, and Georgian. As a result, it is one of the world's oldest main languages. This is why the country is still proud, and its people continue to refer to themselves as Kartvelebi and their country as Sakartvelo.
2. MESMERISM OF GEORGIA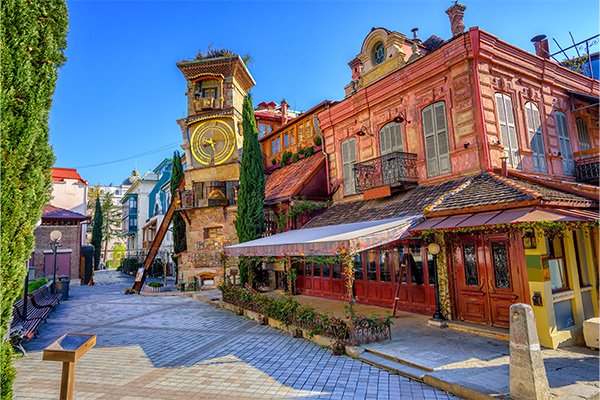 Georgia is a hidden gem at the crossroads of Europe and Asia, beckoning luxury travellers with its rich history, diverse landscapes, and vibrant culture. From pristine Black Sea beaches to lush valleys in the Caucasus Mountains and medieval towns, Georgia promises a unique and unforgettable journey. Immerse yourself in thrilling activities, indulge in delectable
cuisine, and embrace the country's captivating traditions for an exclusive travel experience like no other.
The true allure of the country lies far beyond the bounds of its cities. With unparalleled diversity blending with ancient history
influences, it's time to experience the pristine wilderness, where the embrace of nature's splendour awaited. Majestic mountains stood tall, cradling valleys carpeted with blooming flowers as if offering a glimpse of heaven on earth.
3. FINEST OF ALL
• Tbilisi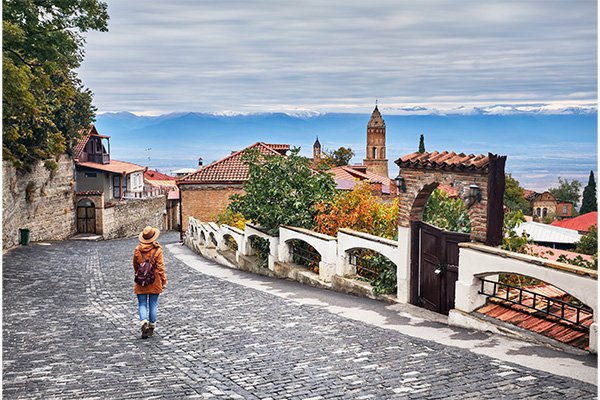 Surrounded by mountains and dominated by the high Narikala Fortress, Tbilisi should be your first stop for sightseeing. The scent and taste of the nation's seductive capital will begin with a private walking tour around the Old Town, where you will discover the architecture and cathedrals that have endured the test of time as civilisations have evolved. Enjoy a gastronomic tour of the city and traditional performances with a bottle of Georgian wine.
• The district of Kazbegi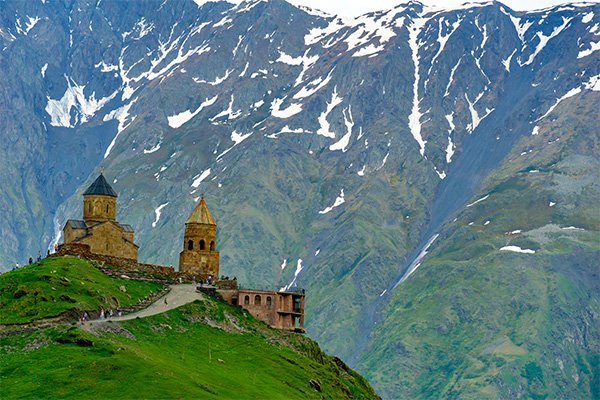 The area's ancient hilltop monasteries and snow-capped mountains are a sight to see. The rocky Caucasus Mountains should not be missed on your visit to Georgia. The views from the Black Sea to the Caspian Sea are out of this world. However, recognising the best walks and perspectives need the experience of local guides. Prepare to go on a guided walk up to Gergeti Trinity Church. Mount Kazbek, with its majestic distant cross-cupola church, has swiftly become one of Georgia's most recognisable vistas.
• Kakheti – Georgian wine's native land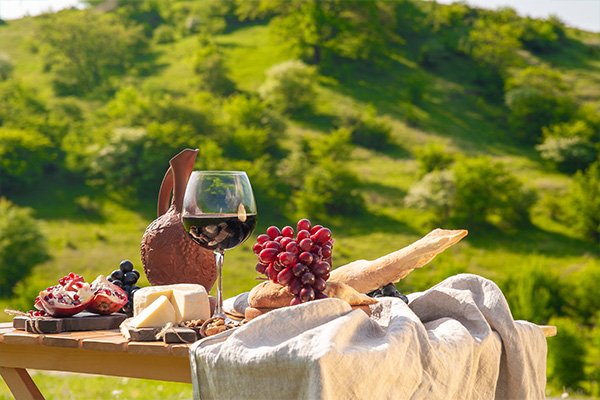 With vineyards in the Kakheti area going back to the fifth millennium BC, it's no surprise that Georgians are expert winemakers even today. While you may participate in the harvest by plucking grapes in the autumn, every year you can expect to be invited in to share a glass of Tsinandali with the villagers. In the hilltop village of Signagi, you'll meet professional sommeliers for private wine-tasting sessions and learn everything about traditional Georgian winemaking processes utilising Kvevri.
4. ADVENTURES ARE A MUST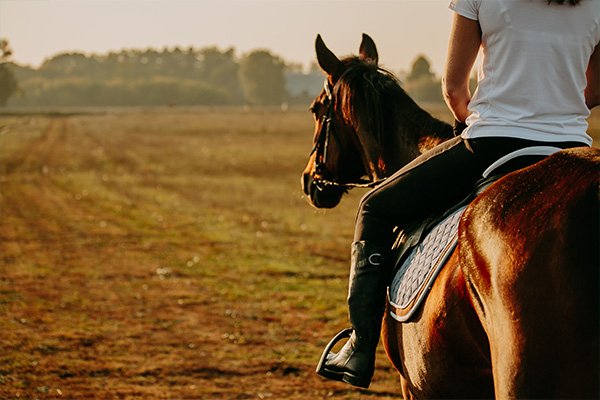 For those seeking adventure, Georgia delivers a plethora of exhilarating experiences. Traverse the breathtaking Svaneti region on invigorating hikes, where snow-capped peaks and alpine meadows set the stage for awe-inspiring moments. Explore the heart of wine country, Kakheti, and relish tastings at world-class vineyards. For a soul-stirring journey, embark on horseback rides through the untouched beauty of Tusheti National Park.
5. HOG ON THE FLAVOURS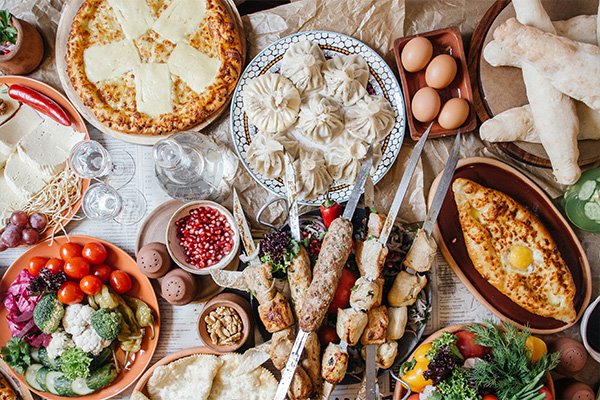 The cuisine of Georgia is an indulgent fusion of flavours, a combo for the discerning palate. Relish the iconic khachapuri, a tantalizing cheese-filled bread with regional variations to delight every taste bud. Experience khinkali, savoury dumplings brimming with succulent fillings. Grilled meats, fresh fish, and vegetable dishes infused with fragrant herbs and sauces create a culinary revelation. Enhance your dining experience with Georgian wines, known for their ancient craftsmanship and distinct character.