Raise The Level Of Opulence In Your Bathroom With A Touch Of Refinement And Experience The Luxury Of Trendy Designs That Are Leading the World.
One place that holds a very influential impact in everyone's home is the bathroom. Most of you would agree that a good hot shower in peace helps a lot after a hectic day at work. Not only is it a place where you can unwind your thoughts and emotions but also take a breath of relaxation. Not only is it a place where one freshens up, but these days, it is a way to reflect the enthralling expedition adorning the universe of luxury bathrooms.
Once a world of pragmatic necessity, bathrooms have gracefully transmuted into sanctuaries of sophistication, embodying an exquisite fusion of panache and solace. Creating a conclave of lavish creative flourishes, regal adornments, and opulent upgrades that soothe your body and spirit after a long day.
ELEGANT OPENING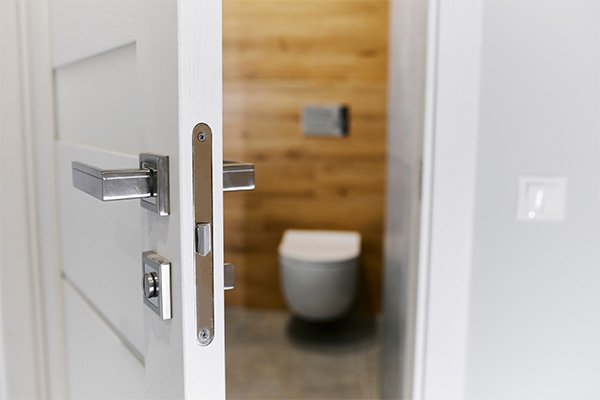 Imagine an entrance into a bathroom that tells itself like the prologue of a grand narrative. Swing open the door, and before you sprawl a captivating tableau, an ensemble of polished metals glimmers or the warm embrace of dark woods envelops you.
SCULPTED TRANQUILITY
The stage in the bathroom belongs to designs that emerge as exquisite sculptures. Bathtubs and sinks metamorphose into functional works of art, marrying fluid contours and graceful arcs. Stand-alone bathtubs extend an invitation to relinquish worldly worries, while marble and onyx vessel sinks exude an aura of sophistication. These meticulously sculpted elements not only accentuate aesthetics but also proffer a tactile and serene experience, transforming mundane rituals into rituals of relaxation.
LUXURIOUS EMBROIDERING
The drapes of luxury bathrooms unfold through the touch of materials that eloquently convey their story. Marble, a timeless testimony to resplendence, becomes a cornerstone, seamlessly interwoven into vanity countertops and shower walls. Its intricate veining lends an artistic flourish, transforming spaces into galleries of elegance. For a dash of contemporaneity, sleek silica surfaces adorned with metallic timbres cast a magnetic allure.
MIRROR EMBELLISHMENTS
In the saga of sumptuous bathrooms, the aura of embellishments assumes its rightful place, echoing an era of royalty and grandeur. Gilded mirrors adorned with intricate motifs cast dancing reflections and usher in an air of regal luxury. Crystal chandeliers, suspended like celestial jewellery, cast a soft luminescence, transmuting your ablutions into a celestial spa retreat. The embrace of plush towel warmers offers comfort and utility, while the grace of smart fixtures and faucets with intricate details bestows the echoes of luxury.