It's The Season Of Styling And Slaying On The Streets. And We've Got Your Back With All The Inspiration You Need For The Bags. Read On!
Behold, the dazzling constellation of street style trends in bags is here. A season where the aesthetic alchemy of design meets seamlessly with the demands of contemporary urban living. From the time-honoured classics to the audacious avant-garde, the collection is a symphony of diversity that tantalizes the senses and captures the essence of the zeitgeist.

The haute couture connoisseurs, never ones to be outdone, extend the urban soirée with the bags reimagined in the urban landscape. Striking in its duality of modest proportions and ostentatious opulence, this handheld treasure marries chic minimalism with exquisite embellishments. Crafted from sumptuous fabrics or clad in exalted patterns, the clutch metamorphoses into a majestic emblem of haute elegance and refined allure, elevating the street-style ensemble to unparalleled heights. Let's set foot into the street with a touch of style with some of the best bags you can find for yourself.
1. GIVENCHY, 4G MEDIUM LEATHER SHOULDER BAG
GIVENCHY, 4G MEDIUM LEATHER SHOULDER BAG
Crafted with smooth leather material, especially by Italian craftsmen, this shoulder bag by Givenchy refines class with poise. It has gold hardware accents and is imprinted with the brand's logo in various forms. This type of timeless accessory will quickly get to the top of your most-used items.
The shiny smooth box calfskin leather used in the bag gives it a lustrous look. Featuring a magnetic metal and leather clasp for the lock, the 4G medium crossbody bag gives chic vibes complementing the entire street-wear look. On the back, you can also spot a golden signature of the brand. The metal details on this bag with a golden finish add a touch of element to the bag.
2. BALENCIAGA, NAVY CABAS LEATHER-TRIMMED PRINTED CANVAS TOTE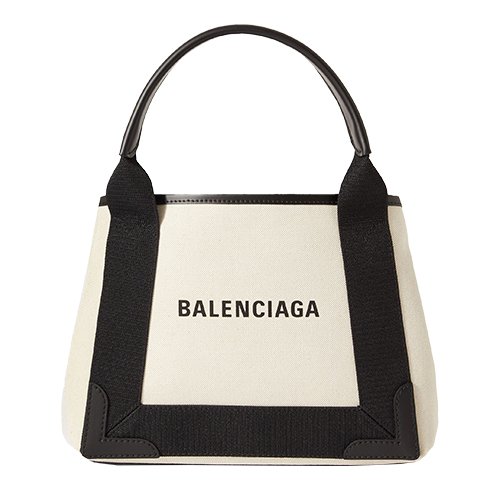 BALENCIAGA, NAVY CABAS LEATHER-TRIMMED PRINTED CANVAS TOTE
The Balenciaga Navy Cabas Leather-Trimmed Printed Canvas Tote Bag is the epitome of contemporary chic and effortlessly combines functionality with a fashion-forward design. Crafted with meticulous attention to detail, this tote exudes luxury and sophistication, making it a standout accessory for any fashion enthusiast.
The bag's versatile design seamlessly blends with various styles, but it truly shines when paired with a streetwear outfit. Its bold branding and contemporary print make it a perfect complement to urban and edgy looks. Pair it with distressed denim jeans, a cool graphic t-shirt, and a pair of chunky sneakers for an effortlessly stylish streetwear ensemble. You can also add a trendy bomber jacket or a sleek leather jacket to complete the look.
Whether you're running errands, hitting the city streets, or attending a casual event, the Balenciaga Navy Cabas Tote Bag will not only carry your essentials but also serve as a statement piece to help you slay with your streetwear outfit.
3. OFF-WHITE, PLAIN BINDER MEDIUM EMBELLISHED LEATHER SHOULDER BAG
OFF-WHITE, PLAIN BINDER MEDIUM EMBELLISHED LEATHER SHOULDER BAG
This one is a fashion-forward accessory that effortlessly blends contemporary aesthetics with functional design. This shoulder bag showcases Off-White's signature urban-chic style, making it a must-have piece for fashion enthusiasts seeking to make a bold statement.
Crafted from high-quality leather, this shoulder bag features a sleek and minimalistic design with subtle embellishments that add a touch of edge and uniqueness. The distinctive binder clip fastening, which doubles as a decorative element, further elevates its appeal. With its medium size, the bag strikes the perfect balance between practicality and fashion.
This Off-White shoulder bag is a versatile piece that effortlessly complements streetwear outfits. Pair it with a distressed denim jacket, a white graphic t-shirt, and ripped jeans for a cool and edgy streetwear look. Complete the outfit with chunky
sneakers and statement accessories to enhance the urban vibe.
4. JACQUEMUS, LE BAMBINO LONG LEATHER SHOULDER BAG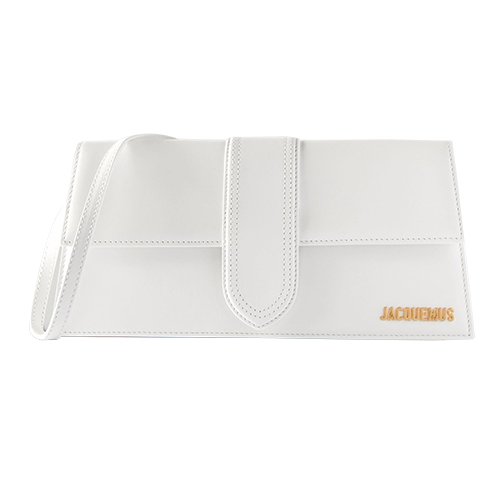 JACQUEMUS, LE BAMBINO LONG LEATHER SHOULDER BAG
The Jacquemus Le Bambino Long Leather Shoulder Bag is a must-have accessory that emanates versatility and style. Its sleek design and high-quality leather make it a standout piece in any wardrobe. With its long shoulder strap, one can effortlessly carry this bag as a crossbody, shoulder bag, or even a clutch if you want to take it along for a lunch date.
The minimalistic yet elegant design of this bag adds a touch of sophistication to an already chic outfit, whether it's casual streetwear or a more dressed-up ensemble. The gold-tone hardware can add a subtle touch of luxury to a streetwear look.
For streetwear lovers, this bag is a game-changer. Its compact size allows for easy carrying of essentials, while the structured
silhouette gives a polished edge to urban outfits. Pair it with oversized tees, baggy jeans, or even a sleek tracksuit, and it will
instantly uplift your streetwear look. In conclusion, the Jacquemus Le Bambino Long Leather Shoulder Bag is a versatile and chic accessory that seamlessly complements any style, making it a must-have for fashion enthusiasts and streetwear aficionados alike.