No Matter What You're Looking For In A Vacation, Mexico Has So Much To Offer LGBTQ+ Travellers. With Its Beautiful Sights And Welcoming People, Take A Look At All The Deets Of Mexico To Relax, Have Fun, And Be Yourself.
If you want to explore the divergent slants of the words, travel is the answer. Travel is a journey of discovery, both of the world
around us and within ourselves. It is an opportunity to come across and absorb new things, meet new people, and experience new cultures. It is a chance to step outside of our comfort zones and challenge ourselves in ways that we never thought possible. Travel can also be an adventure. It can be a chance to try new things, go on exciting excursions, and experience the thrill of the unknown. It can be a way to push ourselves to our limits and achieve things we never thought possible.
June being the pride month brings the joy of inclusivity. So, this month, it is time to expose your mind and heart to new places, new adventures, and new experiences. Embracing the LGBTQ+ community, this pride month, we're taking you to a landing place that is known to welcome LGBTQ+ travellers with open arms – Mexico. According to the Mexican Secretary of Tourism, around 3.5 million LGBTQ travellers visit Mexico each year. Rio de Janeiro and Buenos Aires are the two cities in Latin America that are bigger than Mexico.
Queer fellas, if you're reading this, consider this as a sign and start planning your trip. Mexico is waiting for you all with new sights, sounds, adventures and so much more.
1. MEXICO CITY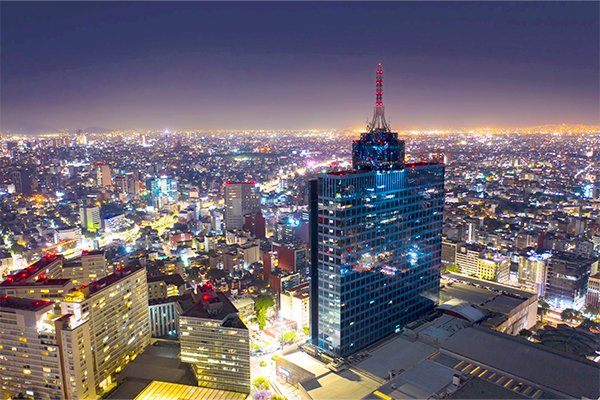 Let's begin from the heart of this country–Mexico City. Renowned for its profound art, culture, culinary techniques, and sophistication, Mexico City was the first major one in Latin America to legalize same-sex marriage. There are numerous
gay-owned accommodation options. Alongside, Zona Rosa is a must-visit place if you want to experience the best of a lavish stay and the dynamic nightlife for the LGBTQ+ community. Dance clubs, gay bars, and pride marches! No wonder why this country is queer community's favourite place to travel.
2. OAXACA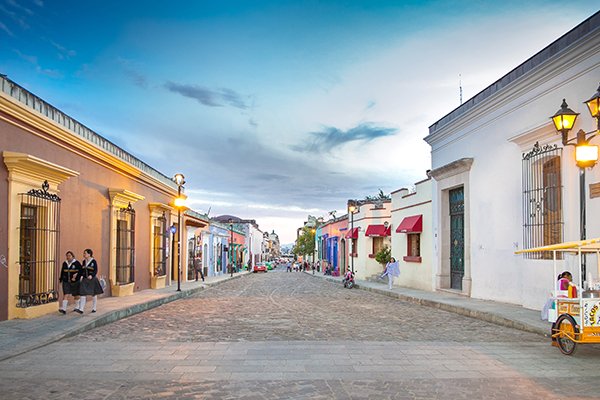 The next location we have for you is also a special one. Well-known for its rich culture and history, Oaxaca is another gem in Mexico for LGBTQ+ travellers. There are undiscovered beaches and eco-tourism spots that the LGBT community can enjoy as a romantic getaway or a laid-back holiday. Don't forget to relish the flavours of some of the delectable mezcal and Oaxacan cuisines, which are regional specialities.
3. CANCUN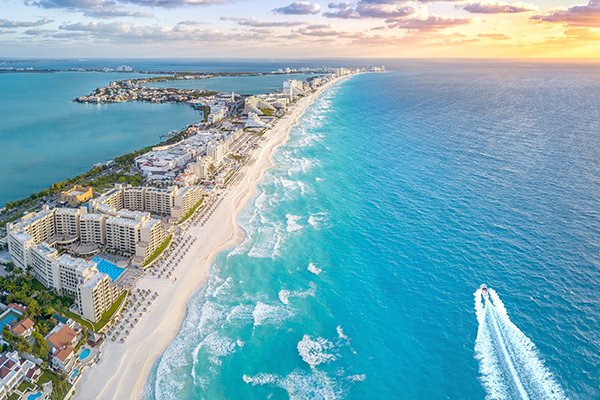 Time to explore the biggest mass-tourism travel destination in Mexico which is also exceptionally amusing for LGBTQ+ vacationers. With the best hotels and other stay options, Cancun deserves a top position on your travel bucket list. This place is the perfect go-to vacation for those who prefer to avoid parties and overly touristy evenings as well as for those who want to have a blast at a party. The Yucatan Peninsula's Cancun might be a wonderful choice for you if you're looking for the nicest resorts, swimming in vast ancient cenotes, and aren't necessarily looking for a large local LGBTQ+ lot to jam with.
4. PUERTO VALLARTA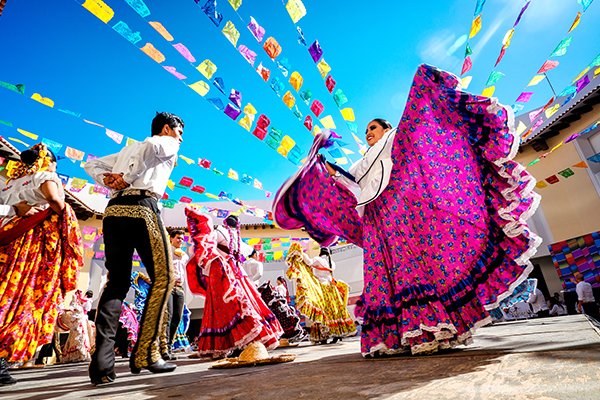 This one can undoubtedly be 'el destino perfecto' (the perfect destination) for all the LGBTQ+ folks. With high-spirited nightlife, thronging gay beaches for a chilled-out sunny day, and an array of luxury hotels, Puerto Vallarta has all the pleasant things in one place for you to enjoy. It is potentially the most adored vacation spot for LGBTQ+ travellers to Mexico. With its breathtaking panorama of the bay at sunset, the city's Romantic Zone is a favourite hangout for LGBTQ+ individuals during the day. There is thriving nightlife almost every night of the week at the city's several well-liked bars and clubs, where locals and visitors mix.
5. RIVIERA NAYARIT
Puerto Vallarta may have one of Mexico's largest LGBTQIA seaside party scenes, but the Riviera Nayarit, located just north of the airport, entices visitors with a tempting mix of opulent lodgings, tranquil beach communities, and scenic surroundings. The majority of tourists take the opportunity to explore coastal communities like Sayulita, which also draws a sizable number of celebrities. For romantic getaways and LGBTQIA destination weddings that can include unique native Huichol traditions, the Riviera Nayarit is a fantastic choice.
6. THE FUN EVENTS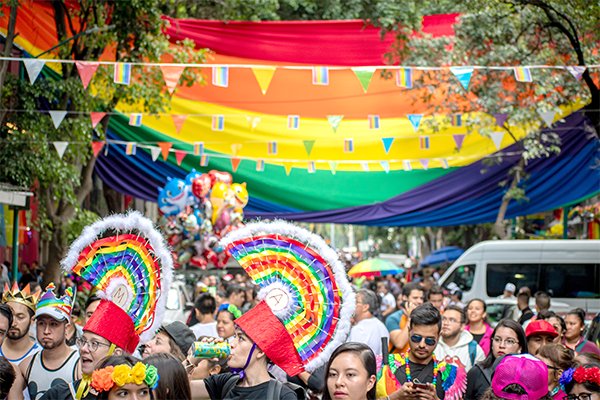 Gay events can be experienced in Mexico in a variety of ways. Many of Mexico's largest cities regularly host Pride events, which are only growing in popularity. In reality, LGBT Pride parades have been organised every June in Guadalajara alone since 1996. These pride celebrations are also well-liked in Guadalajara, Cancun, Puerto Vallarta, and Mexico City. In addition, the Day of the Dead, a Mexican celebration observed annually, is a well-liked occasion for gatherings, with many LGBT bars and clubs throwing costume parties to mark the occasion.