Whether You Are Planning On Updating Your Master Bathroom, Upgrading A Shower Room Or Turning Unused Space Into A
Spa-Like Ensuite, We Have A Vast Array Of Luxury Bathroom Ideas Available To Suit Every Taste! Dive In To Help Yourself.
We all try to celebrate life's little luxuries in our home. And where better to do so than the bathroom? You don't need to have a penchant for skincare or spend hours soaking in a tub to appreciate a modern, well-appointed bathroom. In fact, the right touches can make something as mundane as brushing your teeth feel like an elevated experience. Larger primary bathrooms
might have ample opportunities for modern elements, but make no mistake that smaller spaces can not make a stylish splash, too. Need proof? We have the perfect bathroom ideas to embrace the lap of luxury, regardless of their size. So, kick back, relax, and move through the spaces that deliver an instant sense of fanciness and sophistication.
1. INSTALL A SAUNA
Steam rooms and saunas are well known for their health benefits, including improved circulation, the easing of respiratory congestion and skin improvements. Regardless of the aforementioned perks, the stress relief and mind-clearing abilities that can be found in saunas and steam rooms offers the ability to escape the world and fully recharge in the simplicity of heat and space. Sauna and Steam room designs, the composition of your high-end bathroom for a seamlessly stylish aesthetic while maintaining the highest quality to keep the space looking high end.
2. EMBRACE THE GLAMOR OF PARISIAN STYLE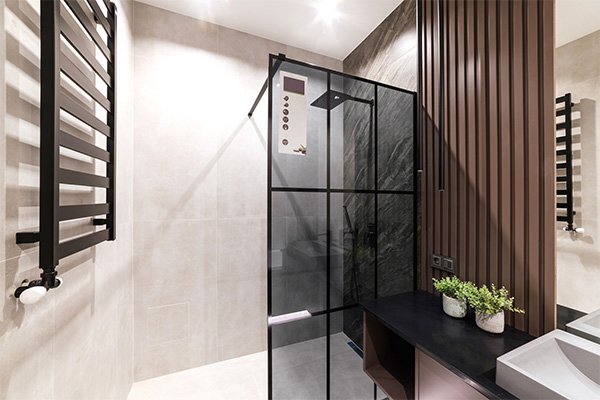 Parisian bathroom decor has been trending for the past few months, and you can see why. Bathroom storage is within antique furniture, lighting is more likely to be a bathroom chandelier, and fixtures and fittings have a distinct, period feel. It's a laid-back, traditional look that's in stark contrast to the minimalist, streamlined looks that were popular in bathrooms in the past decade. Opting for a Parisian inspired bathroom will go a long way to make your home look lavish, too.
3. COLOURFUL SANITARYWARE ALL THE WAY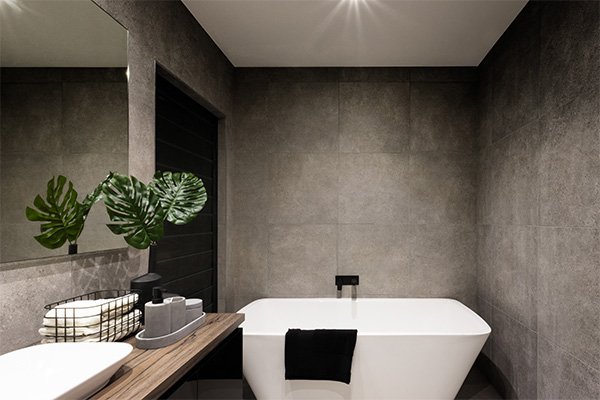 As permanent fixtures, colourful sanitaryware requires unswerving commitment, and is not for the faint hearted. Coloured sanitaryware is definitely seeping back into bathrooms now, and there are stunning fittings in deep mustards, heritage greens and teal blues. If you're still sitting on the fence, go for white sanitaryware with paintable exteriors, like cast iron baths and this retro basin. For a more discreet colour pop, consider colourful brassware in statement fiery oranges and zingy limes.
4. GET YOUR BATHROOM LIGHTING SPOT ON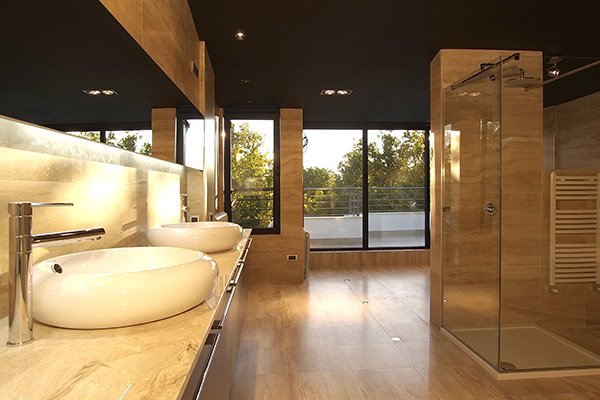 Whether you are having an energizing shower in the morning or a relaxing soak in the evening: good bathroom lighting ideas will help create the right mood in a luxury space, and is best planned right at the beginning of the project. Think about a combination of three types of light: ambient to light the space; task for a specific function; and accent to provide the magic. Strategically placed mood lighting is the secret to creating a luxury bathroom that's as indulgent as your favourite spa. If
you're a bath person, focus on atmospheric bathroom lighting to create ambience near the bath. Waterproof light fittings can be added inside the bath and shower, creating a luxurious spa effect as they shimmer through the water.