Want To Know A Primer To Never Use As A Base? It Doesn't Makes Any Difference With Or Without, Dive In To Know Everything And Then Make A Call!
If there's one thing that's sacrosanct in the world of makeup, it has got to be primer. There's no excuse for skipping a primer and there's no forgiveness for when you do either. Finding the right primer that works for your skin is essential, and it will take a few tries till you find the one. But we have a primer which you don't need to give a try, but put in the rejected box straightaway!
Charlotte Tilbury's beauty products are known for promising effortless glow to their clients, and we have some high expectations from them. The brand products boast features like Hollywood flawless filter, magic vanish colour, wonder glow and airbrush flawless.
Just like many other beauty products, we have Charlotte Tilbury's Wonderglow Face Primer boasting "flawless" and "wonder
glow". The entire point of using a primer is to act as a base that helps makeup stay put together throughout the day. But this
primer doesn't do that at all.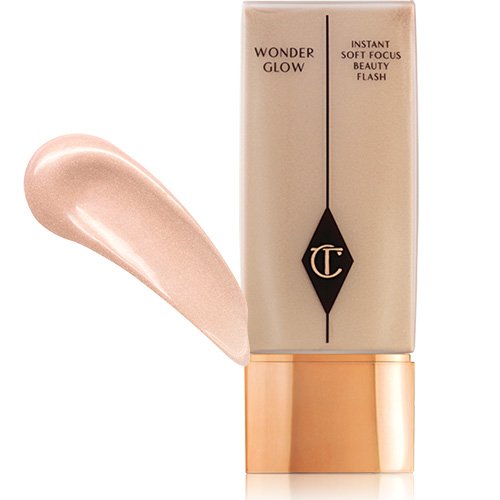 Being advertised to give a Dewly look, it doesn't add any dewiness at all it gives a glittery, greasy and messy appearance. That
glittery stuff which actually gets hidden by foundation tapping a micro-fine layer of glitter on the face. The "wonderglow" is
actually the glittery particles which dries the face and neck causing dryness and irritation making it incredibly unattractive.
Being fully immersed in silicone, the primer itself has 3 different types of silicone and alcohol in it. There are high chances that
if you have sensitive skin, it may even break out! This overly hyped primer pills like crazy leaving the face sticky after applying foundation making the makeup slide from everywhere! With no smooth finishes through this primer, the foundation becomes entirely visible in the pores and settles into the skin lines.
If used in the morning it leaves the skin blotchy till evening! When makeup is applied on top of this primer it neither lets
the makeup spread evenly nor lasts. Ladies, with glitter particles too big and consistency too thin, is this what are you looking for in a primer? If yes, cheers to your wonderfuly glowing skin.