Want To Know A Primer To Never Use As A Base? Dive In To Know Everything About This Latest Beauty Staple And Then Make
A Call! After All, You Don't Want To Put Your Money In For Something Unworthy.
All the ladies out there would agree that having luminous skin is a dream for many. For those who already have such radiant texture on their skin, it must be a wonderful sentiment. But for those who swear by their skincare but the skin doesn't care, no need to worry. There is nothing that makeup can't fix. Girls, are we right or are we right? Undoubtedly, makeup falls under the category of things girls love after their family. Other than bestowing a boost of confidence, makeup offers women a sight of happiness as well. if we talk about the makeup industry as a whole, It has seen an uplift like nothing else.
For any product to qualify as a 'good' makeup product, it is extremely important for it to be gentle to one's skin as it absorbs the makeup product entirely. But unfortunately, not all products in the makeup industry qualify to be a good friend to your skin. Therefore, to find out, we went into our investigation mode to analyze the lovely skin–illuminating enhancer from Kosas. Without wasting time, let's tell you that this product offered by the brand is truly the one made to be a multitasking formulary that will enhance your makeup look combined with other radiant– encouraging products. But, the product lacks the ability to blend well.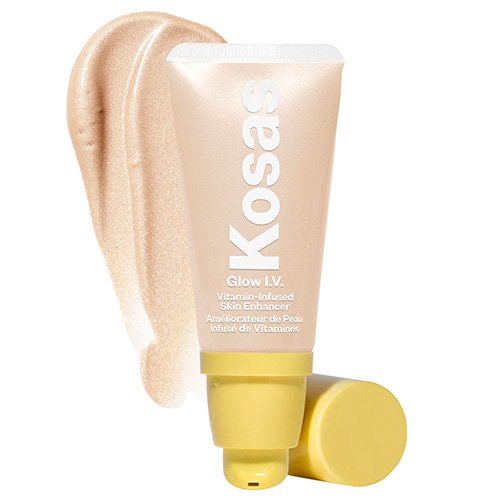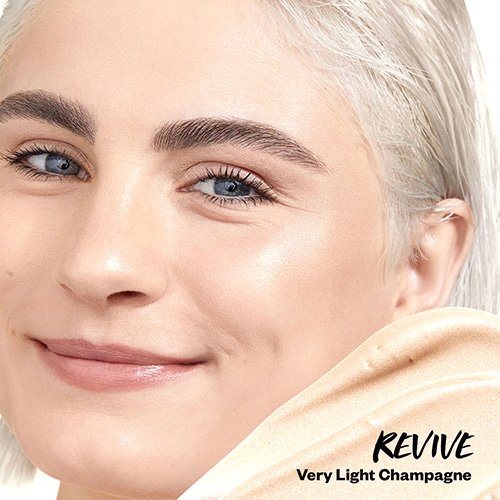 However, when it comes to enhancing skin or makeup, one expects a flawless sheer look with a glow that looks natural. Sadly, this super– hyped vitamin–infused skin illuminating enhancer fails to offer that. Instead of glowing, it will give you a metallic shimmery effect. Or it would be better to call it glittery. If you're planning to add it to your vanity, here we warn you to use as less of it as possible if you don't want to look like a disco ball. The visible glitter particles present in the product are not something you want on your face.
It comes in 10 gorgeous colours, has 91% natural-origin components, and is hypoallergenic, non-acnegenic, and safe for sensitive skin types. The brand's exclusive VitaGlow-D botanical complex, glutathione, and algae extracts—which are naturally
abundant in polysaccharides, peptides, and amino acids are the main ingredients in Glow I.V, which are not enough to get the
job done supremely. All in all, if you want to add a flawless shimmery effect to your makeup, there are better options available. Other than that, it's totally your call.