Meet our Cover Star for L'Officiel India's February Issue, Laura Purdy who is the voice of the digital healthcare revolution in America! Led by some strong desires, "America's Favorite Doctor" keeps herself fierce and focused.
After gracing national stages as a concert pianist and overseeing the health of thousands of US soldiers as an Army physician "America's Favourite Doctor", Laura Purdy, is still full of surprises and an endless reserve of passion for her work. While some might consider her early-twenties diversion from music to medicine surprising, Dr. Purdy has remained grounded in the common thread that they share: affecting powerful, positive change in the lives of others. This has and always will be her ultimate life mission regardless of the particular "hat" she wears on any given day – of which there are many. As a wife, mother, and one of the only physicians licensed in all 50 states plus Washington, D.C., a medical executive, a business consultant and the voice of the digital healthcare (also known as telehealth or telemedicine) revolution in America. Dr. Purdy is resolute in her commitment to leave the world far better than she found it.
First introduced to the concept of telehealth during her military service, Dr. Purdy quickly realized the limitless potential of leveraging technology to redefine the way we deliver and receive healthcare. Today her career is broad, deep, and wide. She has a panel of more than 20,000 patients, holding various physician executive roles and advises hundreds of small businesses across the country. She is a staunch advocate for virtual health as the way of the future, therefore, empowering more affordable and equitable access to care for people across America.
Hello Laura. L'Officiel extends a very warm welcome to you! To start off, your career trajectory is staggering, from being a concert performer to a military physician to the voice of virtual health. What motivated you toward these milestone shifts?
Most of my decisions, in business and in life, are made based on one central question: what will help me make the biggest impact? I first learned how to practice virtual medicine while in the Army and it was abundantly clear to me that this is the way to make the biggest positive impact in American lives. I was fortunate to get a front-row seat to view the incredible results of conducting telehealth visits with deployed soldiers who were hundreds of miles away from access to first-world healthcare. Telehealth has enabled me to help people during the pandemic as well as those stranded in the Ukraine war zone. Imagine the difference we will make as this technology continues to enhance access to care and lowers the cost for everyone in the US.
As the Medical Director for hundreds of providers, what do you feel is the key to success for business owners who are seeking to enter this relatively untested industry?
As a new business in this sector, it's important to partner with a user-friendly, experienced physician whose expertise can take your company to the next level in quality, innovation and compliance. However, I've seen too many entrepreneurs spend most (or all) of their capital on the physician(s) with little left over for other crucial aspects such as marketing, tech, and staff. After all, there are so many financial components to build a viable enterprise! I tell entrepreneurs that working with me is like eating from a buffet – my skill set is widely varied and they may pick and choose what best suits them. I am a businesswoman disguised as a doctor!
You belong to an elite 1% of physicians licensed across all 50 US states (including D.C.). How does this help serve your mission of bringing virtual wellness to the world?
Expanding virtual wellness to the nation is going to require a variety of changes across multiple sectors. For example, people will need better access to the internet – especially in rural areas where network reach is thin. We will also need to navigate a complex network of legal regulations regarding physician practice that vary from state to state. I became licensed in all 50 states so that I can legally provide care to anyone, anywhere across the country, pulling me in a unique position to spearhead the national telemedicine movement.
You've advised dozens of virtual health businesses towards lasting success in a relatively new industry. What is your top piece of advice to anyone interested in the field of telemedicine?
Don't be afraid to do things differently! Doing medicine, the same way for decades has gotten us to this point but it's time for an industry shift and that requires some creative innovators who are brave enough to step out and try something new. You don't have to be an expert in either medicine or business to effect big change on a system that is badly in need of reform. We need "outside the box" thinkers to help us solve ongoing challenges like the lack of cost transparency, unequal availability of care and restrictive insurance regulation.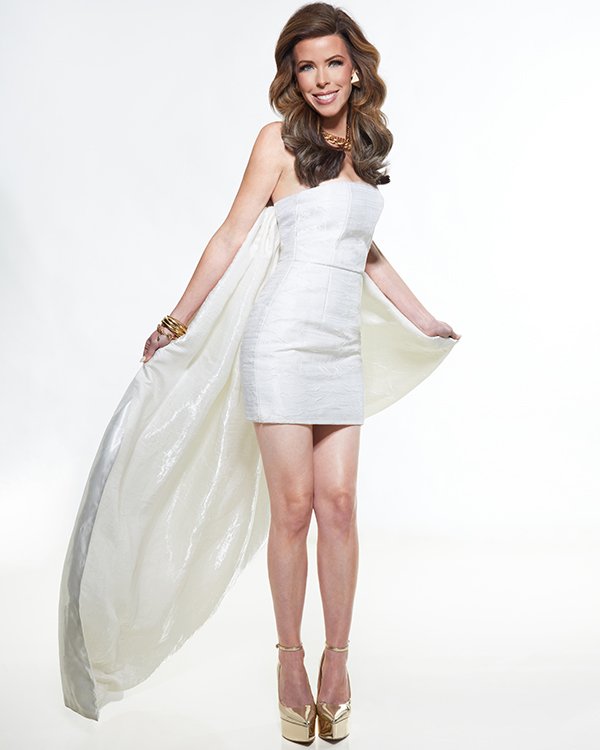 At the moment, you serve in several professional roles, including as a physician, medical advisor, and business strategist – which one is your favourite, and what's the next big role you're looking to fill?
I feel fortunate to work in a field that I am incredibly passionate about, leveraging my expertise and experience to help move things forward towards a brighter future for patients and providers alike. I'm not sure what's next specifically but I plan to continue doing whatever I can to help support this growing healthcare revolution. Every part of the journey has been fulfilling and I enjoy the creative energy it takes to solve real-world problems for real people.