We can't keep our eyes off from the OTT appearance of our Digital Cover Star for L'Officiel India – Maria Borges. P.S. – You'll instantly have a crush at her!
Blooming throughout, her eccentric personality and her outfits are shining all out in the shoot. If we asked you what was the one color that automatically screamed, it would be 'It's time to party!' Our Digital Cover Star for December, Maria Borges is a true fashion inspiration. She can ace anywhere with her contagious personality and impeccable fashion sense. Read ahead to get amazed by her versatile personality.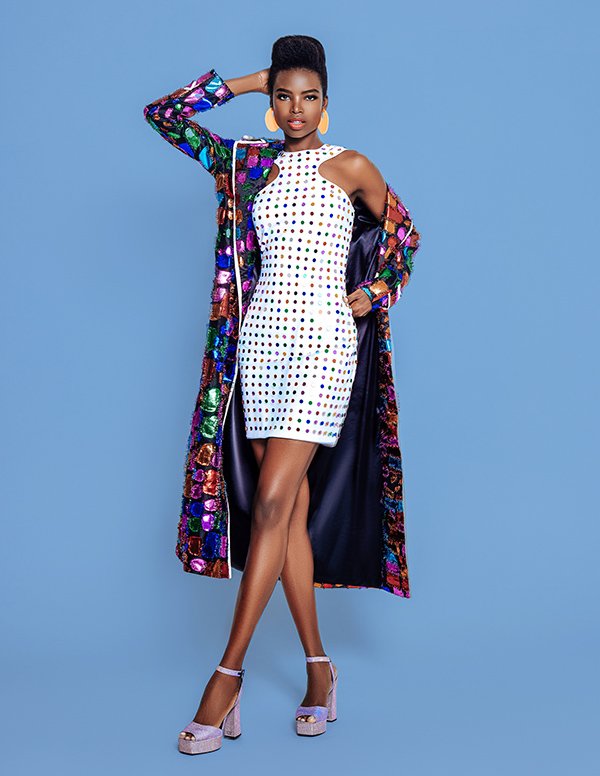 If we are talking about humble beginnings, we would love to hear about your childhood.
My childhood was challenging to say the least. I became orphaned at the age of eleven and my sister Ana, who was also only a child at the tender age of fifteen, stepped in to raise me. That was when everything started to change. I realized that I had to work smart to succeed in the Fashion industry if I wanted to have a better future and to be able to support my family.
Being a successful model, what were the challenges that you faced initially and how did you overcome them?
One of the biggest challenges was leaving my family and culture to learn a new language and culture. It was a big life change, but I knew that I had to find the strength to be strong if I wanted to succeed. It was a huge responsibility to leave home and everything I knew, but the moment I took the leap of faith, doors began opening for me as an up-and-coming model from my country and continued through Africa. These opportunities helped me to stay focused and I did overcome everything.
Do you remember your first job? If yes, please tell us something more about it.
A: My first job was in Angola in a local fashion show. I worked hard and made my family – who never took fashion as a real job – believe it is one, especially when I was able to pay for my grandfather's emergency hospital bill.
If we gave you a chance to embark on a vacation, where would it be and with whom would you like to travel?
I was named the first Angolan Ambassador in the history of EM in 2021. I had never known how beautiful and unique my country Angola is and how open the country is for tourist activities! The same year my daughter Athena was born in NYC so for sure I need to show her Angola on a girl's trip.
You really enjoy wearing chic outfits, but we want to know what brands you have in your wardrobe.
Definitely, I wear comfortable and chic attire and I have brands ranging from Giorgio Armani to upcoming global brands in my closet.
You are also a part of One Touch Charity. Please shed some light on the organization's vision and why you think education is so crucial.
One Touch Charity is my passion. The foundation focuses on the well-being of orphans and collaborating with other organizations to provide these children with education which is so crucial because it opens doors that no one can close. 
Being a mother yourself, what are the bits of advice that you want to give to all the parents out there?
Being a mother for a year already, my advice for parents is that it is okay to make mistakes and life is all about figuring things out together, and that parents are superheroes.
Except for modelling, what are some of the things that you love doing?
I believe that we receive what we put into the universe so I love being able to interact and connect with people. It's great being able to impart love and joy to others
Are you working on some projects that we don't know about? Please shed some light on them.
I do have a lot of projects in the works, but you guys need to keep up with me to know more.
What is the message that you have for our readers who aspire to be like you?
For all the readers, I am thankful for your love and support; for the ones who aspire to be like me, make sure you always learn the ins and outs of whatever business you are involved in.