The holiday season is almost upon us. Cue frantic scrambling for gifts for your loved ones. To help you avoid this distressing fate, we have hunted down the best luxury items you can gift to your loved ones. Read on! 
The holidays might be weeks away, but that is no reason to get complacent about your gift-giving. It is never too early to start shopping, especially if it is for the holiday season. And if you're planning on surprising someone special with an extra special and thoughtful present, we advise you get on with your shopping as soon as possible. Now, the possible options here include everything – from custom-made jewellery to personalized luggage or even limited-edition gift sets that will most probably sell out well before the holidays are actually upon us – so you definitely need to get a move on! Even if you've been saving up since the start of the year for a highly splurge-worthy surprise, you might be confused as to where to actually look for it. Don't fret, we are here to save the day! Looking for a gift for your parents? Or shopping for your significant other? Even if it is your sibling you're looking for a gift for, we have them all covered! So instead of wasting any more time, read ahead and pick out what you like the most. Grab your wallets, get your cards ready and ready, set, shop!
1. PYJAMA SETS

If we've learned anything from being through several lockdowns, it is that comfort should never be compromised on. It is the small indulgences that make a big impact and have the potential to make life comfortable for you. And there is no best choice of a gift than to choose to gift this luxury of comfort to a loved one. If you're looking for a gift for your parents or your siblings, this would be a great route to choose. You could choose complete sets or pair bottoms with topwear to create a custom set – both make for great options.  We believe that the best kinds of presents are those that the receiver might not even be aware of needing, which is what makes them even more special. And these pyjama sets tick all the boxes! For extra luxury and comfort, pair them with scented candles, bath and body kits, or skincare sets and they're all set to hold self-care weekends for themselves!
For Women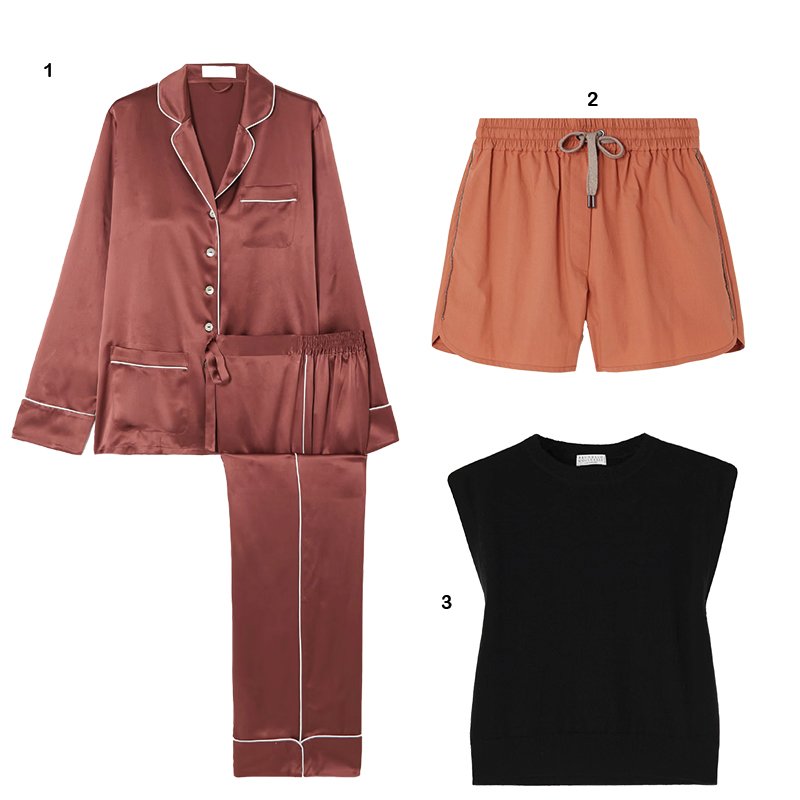 1. OLIVIA VON HALLE, Coco Fig silk-satin pajama set, approx. Rs. 58,750
2. BRUNELLO CUCINELLI, Bead-embellished cotton-poplin shorts, approx. Rs. 99,400
3. BRUNELLO CUCINELLI, Cashmere top, approx. Rs. 83,990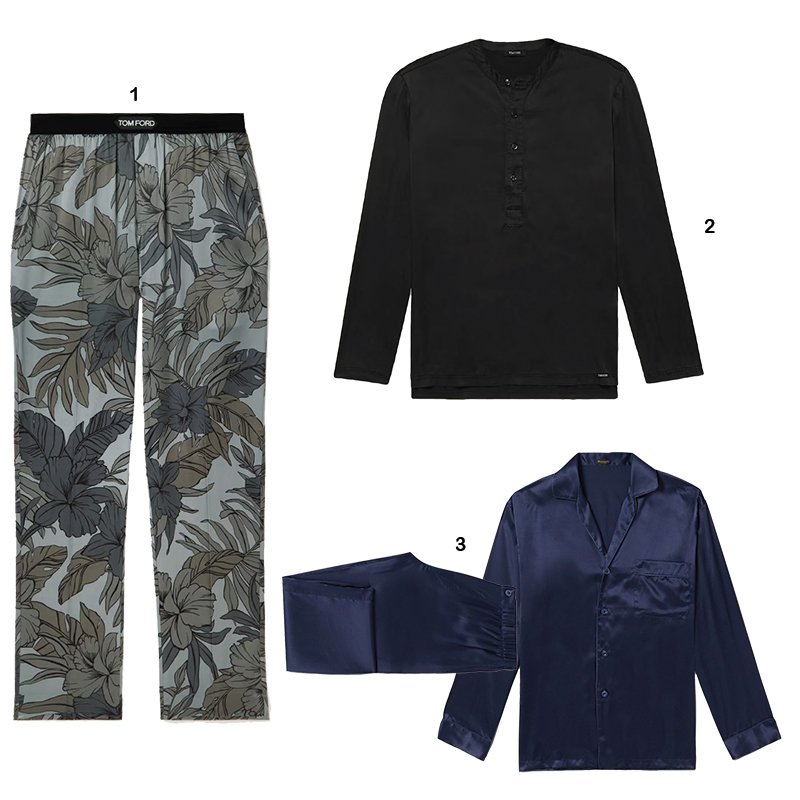 1. TOM FORD, Velvet-Trimmed Printed Stretch-Silk Satin Pyjama Trousers, approx. Rs. 81,390
2. TOM FORD, Stretch-Silk Satin Henley Pyjama Top, approx.
Rs. 71,680
3. RUBINACCI, Silk-Satin Pyjama Set, approx. Rs. 1,07,800
2. SKINCARE
Skincare is the cornerstone of beauty. If the base is a mess, the rest of the look is not going to fare much better. This is why skincare kits make for a great gift for just about everyone from your mother to your friends, and especially if you're looking to get something for your significant other. Whether it is men or women, everyone enjoys using skincare kits and everyone needs to take care of their skin. Dr. Barbara Sturm is one of our favourites when it comes to skincare brands and her glow kit has everything that your skin needs to get through the harsh winters. Her men's kits come with everything the men in your life need to revive and prep their skin and are perfect for travelling. For women, the kit from Joanna Czech will help hydrate, restore and balance your skin and help you take care of your skin even if you're on the go. Sisley's set of four bottles is going to help you achieve visibly vibrant and renewed skin and can be used in the morning as well as at night.
For Women
1. JOANNA CZECH, The Kit, approx. Rs. 1,55,000
2. SISLEY, Sisleÿa L'Integral Anti-Âge La Cure Set, 4 x 10ml, approx. Rs. 1,03,500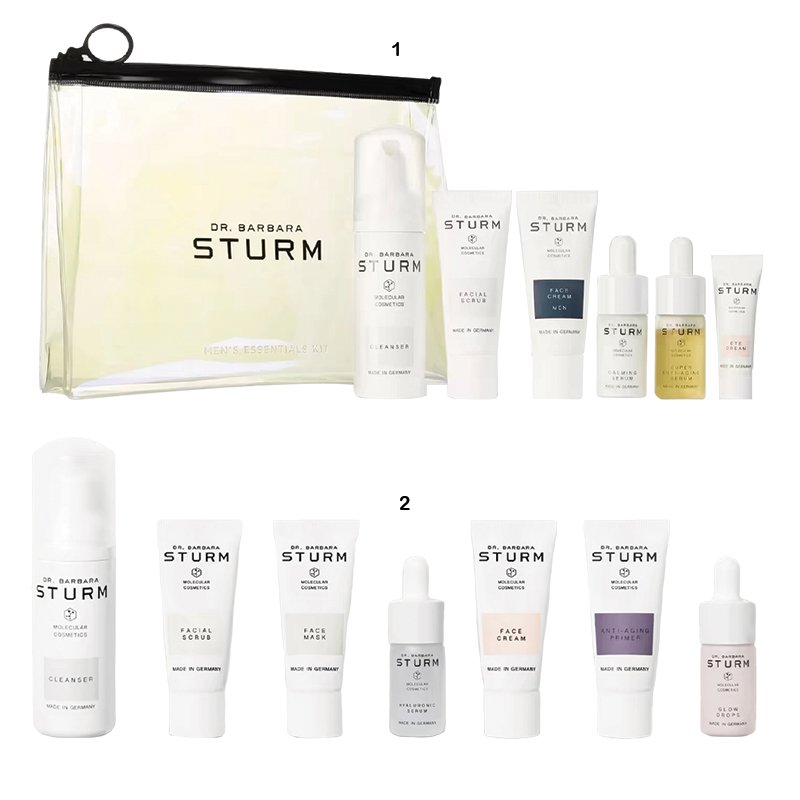 1. DR. BARBARA STURM Men's Kit, approx. Rs. 17,410
2. DR. BARBARA STURM, Glow Kit, approx. Rs. 20,420
2. FASHION AND ACCESSORIES
We definitely saved the best for the last. Wearing stylish and fashionable is a priority for almost everyone, especially women. So if you're in doubt, choose apparel, shoes, or the best choice: jewellery! This gorgeous tiara from Garrard is the perfect choice of gift for your mother, your sister, or even your partner. Being the former Crown Jeweller to the British monarchy, Garrard certainly knows a thing or two about tiaras and this exquisite Catherine-style tiara is going to earn you some great brownie points. The Elie Saab jumpsuit is the best gift for your sister, your friends, or your partner. Made from crepe, it is elegant and stylish and will pair well with platforms. This brings us to the Versace pumps, extremely stylish, they've been seen on quite a number of celebrities like Ariana Grande and can be gifted to your partner, friends, or sisters. The HERMÈS watch can make for the perfect gift for your mother, or any aunts or even grandmothers. It is small and dainty and anyone you gift it to will fall in love with it. As for the men in your life, you can gift them several luxe items. Check out the wash bag from Tom Ford that is great to gift any man in your life and has a spacious interior with several organizational pockets that'll come in handy while travelling. The tennis bracelet from 42 SUNS is another option; cast from 14-karat gold, the bracelet is saturated with emerald-cut laboratory-grown sapphires that give it that elegant look and make for the perfect gift for your partner. Another great option is this La Esmeralda watch from Girard-Perregaux that can be gifted to your brothers, your father, or even your partner. If the men in your life have a love of collecting expensive and luxurious pens, this offering from Montblanc is worth checking out. If you're looking for a shirt to gift to your father, your brothers, friends, or your partner, this black slim-fit shirt from Tom Ford is the perfect option. 
For Women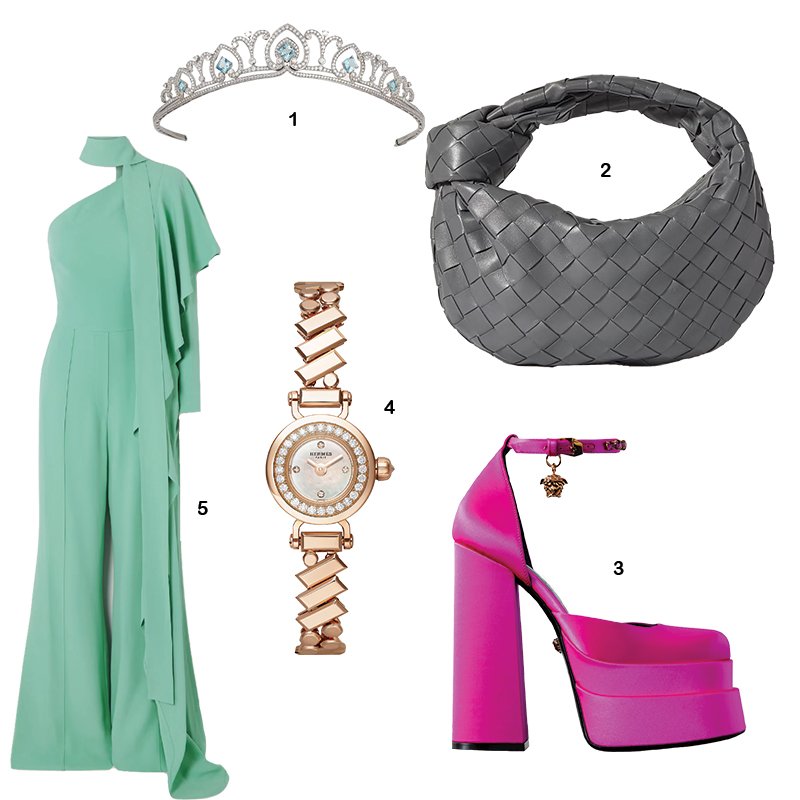 1. GARRARD, Catherine 18-karat white gold, aquamarine and diamond tiara, approx. Rs. 1,32,78,570
2. BOTTEGA VENETA, Mini Jodie, approx. Rs. 3,77,870
3. VERSACE, Medusa Aevitas embellished satin platform pumps, approx. Rs. 1,79,590
4. HERMÈS TIMEPIECES, Faubourg Polka 15.5mm very small 18-karat rose gold, mother-of-pearl and diamond watch, approx. Rs. 27,55,070
5. ELIE SAAB, One-sleeve ruffled crepe jumpsuit, approx. Rs. 2,29,800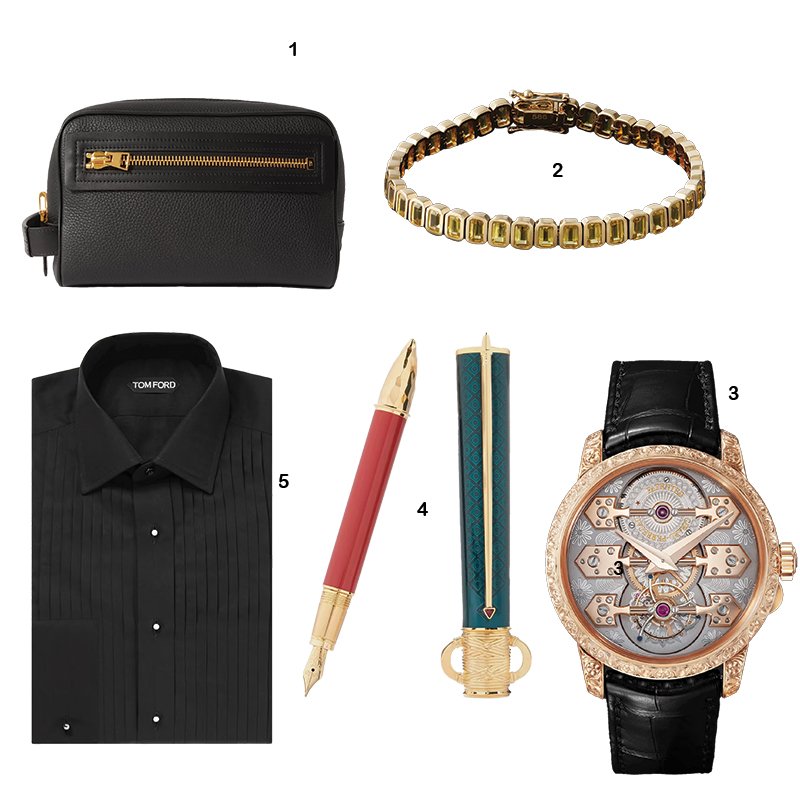 1. TOM FORD, Pebble-Grain Leather Wash Bag, approx.
Rs. 1,30,890
2. 42 SUNS, 14-Karat Gold Yellow Sapphire Tennis Bracelet, approx. Rs. 4,53,390
3. GIRARD-PERREGAUX, La Esmeralda Automatic Tourbillon 44mm Pink Gold and Alligator Watch, Ref. No. 99276-52-000-BA6E, approx. Rs. 2,54,77,470
4. MONTBLANC, #4810 Moctezuma I Gold-Tone and Resin Fountain Pen, approx. Rs. 2,83,450
5. TOM FORD, Slim-Fit Bib-Front Woven Tuxedo Shirt, approx. Rs. 81,620