These Styling Trends for Gen-Z Will Surely Take Over the Coming Season, Make Sure Your Closet Is Ready to Survive the Fashion Bout! 
Hello Spring, it's time to spread your charm in fashion yet again. Spring is the time when everything in life is most alive, preeminently Fashion. With pristine trends popping every now and then, there are just some that have the power to last and make a place in our hearts. The social media generation, Gen-Z has made it a point to break all traditional norms and stand out amongst the rest. Trends like sustainable fashion, psychedelic patterns, out-of-the-way shapes and so much more were highlighted by our late 90s babies.
That being said, for the month where we welcome spring we thought of picking out some trends spotted during fashion week for Gen-Z. You can have our word, these trends from Cut-outs, Baggy pants, plunging necks, Bralettes, Crochet, Monochromes, Color Blocks, and more are here to last. We have curated four looks catering to four trends that spoke the most to us. What are you waiting for girl, start your shopping cardio now!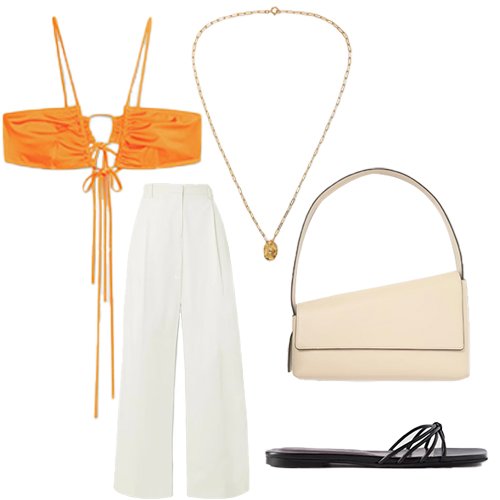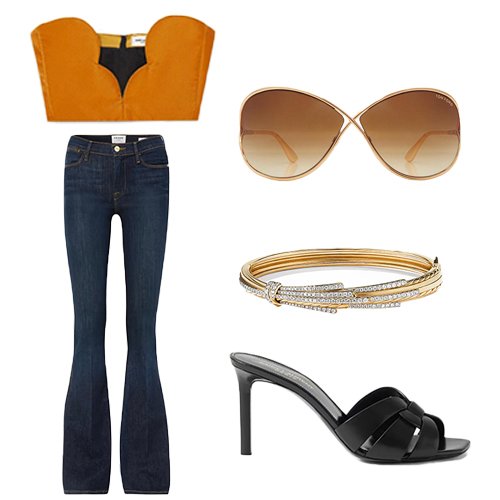 Let's Play Around Colors!
BOUGUESSA, Mimi cropped leather bustier top, approx. ?86,340
BOTTEGA VENETA, Fringed open-knit cotton-blend mini skirt, approx. ?98,640
BOTTEGA VENETA, Leather mules, approx. ?70,750
LOEWE, Flamenco leather clutch, approx. ?184,740
CELINE EYEWEAR, Cat-eye acetate sunglasses, approx. ?45,550
Relax, It's a Bikini Top!
JACQUEMUS, Le haut Tropea, Tied bikini top, approx ?10,000
MATTEAU, + NET SUSTAIN organic cotton-blend twill wide-leg pants, approx. ?42,000
STAUD, Pippa knotted leather slides, approx. ?26,620
STAUD, Acute leather shoulder bag, approx. ?37,520
ALIGHIERI, The Infinite Offering gold-plated necklace, approx. ?23,900
Long Way Down!
SAINT LAURENT, Bustier in Velvet, approx. ?2,74,360
FRAME, Le High Flare high-rise jeans, approx. ?23,390
SAINT LAURENT, Tribute woven leather mules, approx. ?82,000
DAVID YURMAN, Angelika™ Bracelet in 18K Yellow Gold with Pavé Diamonds, approx. ?8,40,680
TOM FORD, Miranda Oversized Soft Square Sunglasses, approx. ?33,245
Oh, The Cut-Out!
HANNAH ARTWEAR, Mia cutout floral-print silk-voile mini dress, approx. ?47,530
BOTTEGA VENETA, Intrecciato raffia slides, approx. ?85,520
CHLOÉ, + NET SUSTAIN leather-trimmed raffia bucket bag, approx. ?57,960
CHOPARD, La Fleur Imperiale, Price: on request 
PIAGET, Possession Open Hoop Earrings, Price: on request