Leaving for the big date night? Well, don't forget to choose an exquisite timepiece for the wrist. After all, poor watch choice means an even poorer impression on your date.
Valentine's Day is near and your time is running out! Time for putting the final touches to that date night, that is! Heading out to a date means you have to be all dressed up or risk leaving a poor impression on your date. And dressing up includes choosing an equally exquisite watch to pair with that perfect outfit. If you're out of options and inspiration, we have some for you to choose from. These watches will ensure you step out with only the best on your wrists as leaving a bad impression on your date is a strict no on Valentine's Day!
1. JAEGER LECOULTRE, MASTER ULTRA-THIN TOURBILLON MOON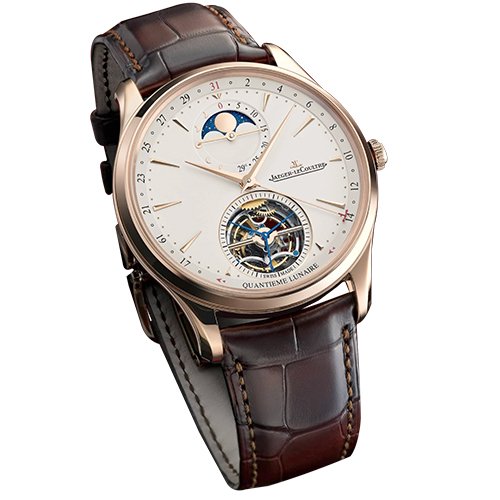 Jaeger LeCoulture, Master Ultra-Thin Tourbillon Moon
If you're exploring new watches, JaegerLeCoultre's latest offering should be at the top of your list. The watchmaker's luxury watches for men all share a classic aesthetic with clean lines that blossom into symmetry when on the dial. The Grande Maison's watches for men have combined Haute Horlogerie with an aesthetic of great finesse since its foundation and that shows in each piece.
For the Master Ultra-Thin Tourbillon Moon, the watch epitomises the brand's philosophy of uniting technical virtuosity with enduring beauty. The result is a timeless and elegant watch that will write the most beautiful lines of your story. The watch remains true to the elegant design codes of the Master Ultra-Thin collection and features a fully polished case with elongated and bevelled lungs and a fine bezel. But, it's not just the beauty of the watch that makes it a must-have; beyond the captivating features, lies a watchmaking achievement. It combines the tourbillon and a moon phase along with the Jaeger-LeCoultre's signature peripheral 'jumping' date. The Jaeger-LeCoultre Calibre 983 was developed for the watch and it features a captivating Tourbillon which is further elevated by a moon phase display and a jumping date complication. It beats at a frequency 28,800 vph (4 Hz) and the Calibre 983 offers a power reserve of 45 hours.
2. MOSER & CIE. ENDEAVOUR CENTRE SECONDS GENESIS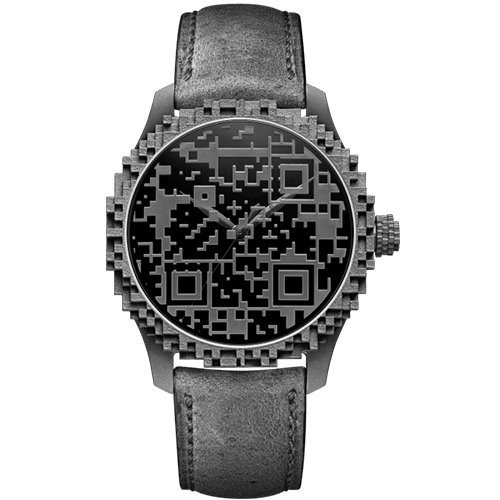 Moser & Cie., Endeavour Centre Seconds Genesis
Understanding and getting your head about the metaverse means going on an extended period of head-scratching confusion. But that's not stopping brands from playing about with it. The latest to join that list is H. Moser & Cie. with their most ambitious project to date – a limited-edition watch that happens to be a mind-bending marriage of the physical, the digital, and the virtual. It has a relatively conventional name – Endeavour Centre Seconds Genesis (CHF 27,000). However, it also has a rather unconventional name – the 01100111 01100101 01101110 01100101 01110011 01101001 01110011 – a little too digital for the taste of most, we suspect.
A cannily designed watch, it has a pixelated 3D-printed titanium bezel that is designed to mimic and extend the actual QR code engraved onto the sapphire crystal. The cutting-edge technology that inspired the watch design makes it a watch to covet. The watch is limited to 50 pieces and is a hybrid timepiece that incorporates the aesthetic codes from the virtual to the tangible. Each piece comes with a unique QR code engraved on the sapphire crystal that allows authentic watch ownership and offers the owner privileged access to the entire digital and virtual ecosystem through a dedicated Moser App. The watch is the first in a series of 3 creations that are yet to be revealed.
3. IWC SCHAFFHAUSEN, PILOT'S WATCH CHRONOGRAPH 41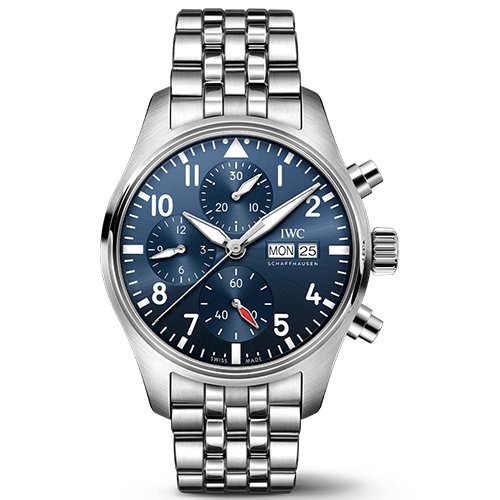 IWC Schaffhausen, Pilot's Watch Chronograph 41
IWC Schaffhausen is yet another pioneer in the horological world. And a great offering from the watchmaking brand is the Pilot's Watch Chronograph 41. With its cockpit instrument-inspired design, the Pilot's Watch Chronograph captures everyone's attention due to its powerful durability and extreme versatility. The new model also features a compact 41 mm stainless steel case and an ingeniously simple quick-change strap system. With its limitless everyday applications, the watch is a standard in its class and is truly how a sports watch is meant to be made.
\With a stainless-steel case and a see-through sapphire glass back, the watch is water-resistant up to 10 bars. The case has a diameter of 41.0 mm and the watch features a chronograph function with hours, minutes and seconds. The watch also has a day and date display and the glass is secured against displacement by a drop in the air pressure. It also has a 69385 Calibre IWC-manufactured movement and is a self-winding automatic. The watch comes with 231 components, and 33 jewels and a power reserve of 46 hours.