Hard work represents the supreme luxury of life. Giving you all a peak of our Digital Cover Star – Eva Zuk for October, the 'Ev' in her name profoundly stands for everlasting beauty. This phenomenally gorgeous, and passionate fashion influencer also happens to be a law graduate who works as a real estate agent, diamond trader, philanthropist, business women and what not! Having worked with quite a few big names like Dolce Legends Dubai, Bahri Dubai, Burj Al Arab, Christian Laurent Middle East and the list goes on. From fiery looks to voluptuous curves, our star is extremely fond of luxury fashion. It's clear that we aren't the only ones adoring her fabulous looks and style. When thinking of her, the three words that come to mind are glamourous, classy and persistent. Having amassed over a million followers, this sensation has adapted her game remarkably well in business and fashion. So, if you are someone looking for inspiration, take it from Eva Zuk who has set her mark everywhere she goes. As for us, we are unable to keep our eyes off of her stunning and serene looks. So, come along and take a look to know her inspiring journey so far!
This sensation is surely an inspiration for all the young ladies out there!
She is passionate and has expertise in setting up a mark with her fancy flair wherever she goes.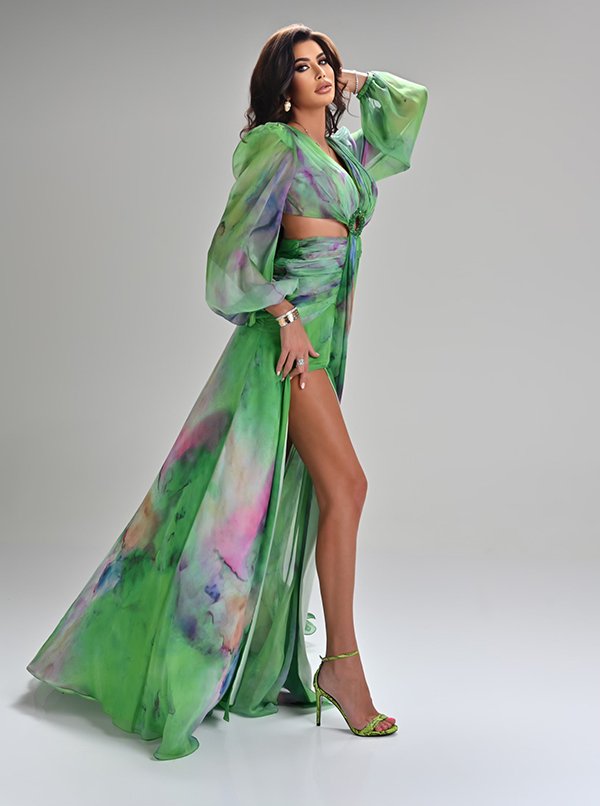 Clearly, we are not the only ones catching eyes over these modish poses having a captivating spark.
The 'Ev' in her name profoundly stands for everlasting beauty.
Look how our Digital Cover Star Eva Zuk is teasing us all with her fiery looks!