Hello upper east siders, I have the biggest news ever. Spotted: Our very own Serena Van Der Woodsen aka Blake lively on fashion's biggest night out of 2022 with her fancy man, Ryan Reynolds and we can't keep calm. Wait up kids there's more to it, continue reading!
The only Monday we eagerly wait for is when it's "The Met" Monday. The doors to The Metropolitan Museum of Art of New York City opened yet again on 2nd May. As witnessed this year, now it's safe to say every year has been a cut above with imperishable beauty and couture. With an exceptional theme of "Glided Glamour" this year, the celebrities that made an appearance received the right memo and achieved the assignment. Ah, we're so jealous of the red carpet right now, the sensational beauties it behold left us awe-struck.
Some style tips our stars picked from the era, the 1870s through to the 1890s that they intended to pay homage to was how the skirts began to swing from backwards, open necklines trimmed with ruffles, ribbons, lace, or braid, princess line style, tightened sleeves accentuating the long, slimline and of course corsets. Well overall when it comes to fashion, the evening was terrific. Moving on to beauty, don't know how Kendall Jenner's blonde eyebrows spoke Glided Glamour, but others killed it with sky-high curls/buns, nude lipsticks, gloss, amount of blush you've never seen before. Some went for soft glam; others were all out with glided eyeshadows and full glam looks. Another aspect not many might have noticed like us are the nails. Oh, my my, even though we weren't a fan of Billie Eilish's apparel choice, even though she followed the theme, her nails stole our heart in a single glance. Also, let's take a minute to appreciate Maude, girl you official stole our heart.
The doors to The Metropolitan Museum of Art of New York City opened yet again on 2nd May.
If we had to give labels to each of our adorned personalities from the night, we'd start with the chic hosts' Blake Lively, and Ryan Reynolds. Hands down, this adorable couple are marked as the King & Queen of the night for us. Kim Kardashian looked divine like never before. Gigi Hadid, Fashion Forward. Maude Apatow, as pure as the driven snow. Sebastian Stan, the man of your dreams. Madelaine Petsch, Bold in yellow & gold. Kri…no we're going to stop right here as this list can go on and on till June Met. Let's straight dive in and discuss the best of the best from Met Gala 2022!
Blake Lively & Ryan Reynolds gave us all major couple goals. Blake wore a Versace dress which primarily was in the color copper but midway through she surprised fans by changing into blue. And oh boy, from her smile to the way Ryan looked at her, it was all so dreamy. On the other hand, Ryan wore a Ralph Lauren black tuxedo and an omega watch, totally completing the look!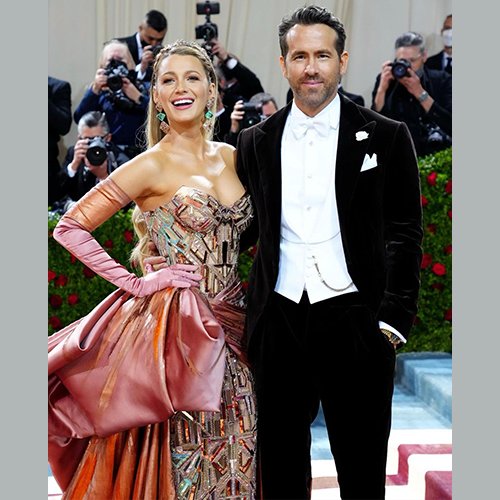 Bow down to the King & Queen for The Met 2022!
The couples spotted on "the met" were spectacular. That being said, it was 'Kete' first appearance together and OH MY GOD, we're crying. Both Kimberly and Pete looked stunning. There's so much to know about Kim's borrowed dress for which she had to lose 16 pounds to fit into the dress. It had more than 2,500 handstitched crystals and let me tell you it looked divine. Pete Davidson, our cool dude opted for an elegant black and white Dior suit.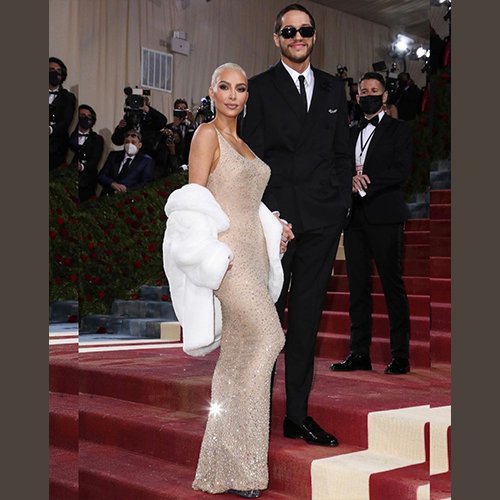 Both Kimberly and Pete looked stunning.
Enough about couples, take a look here to find out 'who wore who' to 'Met Gala 2022'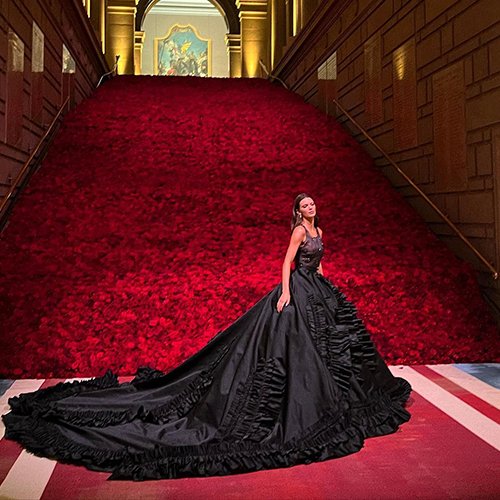 Kendall Jenner – Wearing Custom-made Prada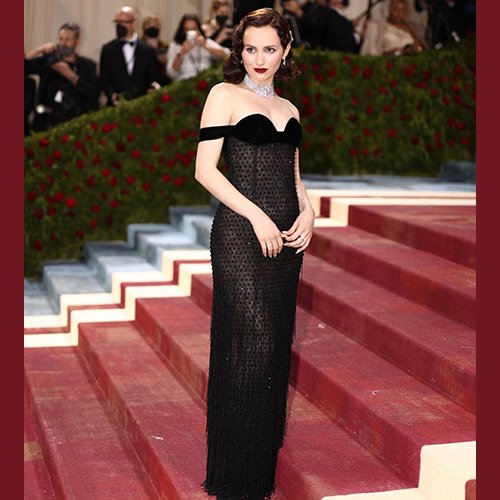 Maude Apatow – Wearing Gown by Miu Miu
Jacob Elordi – Wearing Burberry
Gigi Hadid – Wearing Custom-made Versace
Madelaine Petsch – Wearing Moschino
Sebastian Stan – Wearing Valentino
Sophie & Joe Jonas – Both Wearing Louis Vuitton
Camilla Cabello – Wearing Atelier Prabal Gurung
Shawn Mendes – Wearing Tommy Hilfiger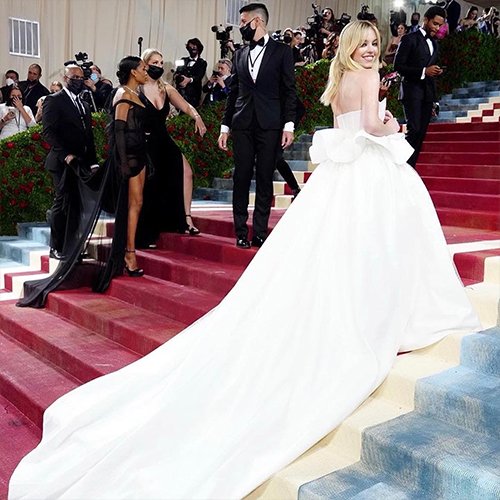 Sydney Sweeney – Wearing Tory Burch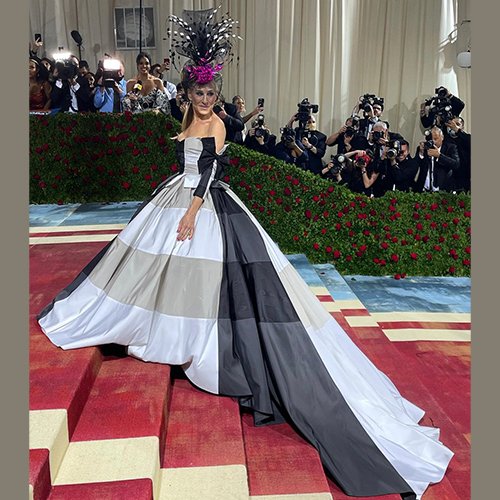 Sarah Jessica Parker – Wearing Christopher John Rogers