Our Cover Star for the 21st Iconic Edition is No Less Than Iconic Herself, being a Mogul at Everything She Chooses, Rima Nails Every Task With Ease!
From winning the beauty pageant of Miss Michigan USA 2010 to being a philanthropist, our star for L'Officiel April 21st Anniversary Edition is no less than any superhuman. She is none other than, Rima Fakih Slaiby. She was the first American Arab woman to win the Miss Michigan USA pageant. Not only strong, but she flaunts her dainty looks like nothing else. See for yourself what this bold and bodacious personality has to say about her life stories.
Team Credits:
Photography: Raen Badua @raenbadua
Model: Rima Fakih Slaiby @rimafakih
Hair Stylist: Brian Christopher @brianchrist0pher
Makeup: Jose Corella @josecorella
Lead Stylist: Horacio Aguilar @styledbyhoracio
Assistant Stylist: Isaac Rodriguez @isaacmadeulook
Videographer: Micah Hamilton @micah_hamilton
Production: Burger Rock Media @burgerrockmedia, Irma Penunuri @burgerrock
How do you manage to be both a model and philanthropist at the same time
I was blessed with the opportunity to work in philanthropy and modelling from day one when I started my journey. Now being a wife and a mother, I feel it's important to lead by example. I try to focus on the important things that matter to me, my family and the world we live in. Today being the woman I am, I hope to bring awareness to all the young females looking up to me. You never need to limit yourself and you can break barriers anywhere you see fit.
Can you describe what your upbringing was like, especially having to immigrate from Lebanon to the U.S.?
My upbringing was hard and I didn't have the safety a child would feel because of the war in Lebanon. After immigrating to the USA, I didn't feel the stability a kid should feel because of not knowing if our family can make ends meet. We were 5 kids living in a small one-bedroom apartment in Queens, New York. However, I had love from my parents and my siblings and that was more than enough for me to believe that I can reach for the stars if I wanted to. I was grateful for anything I was blessed with and never complained if it wasn't enough because I knew how hard my parents worked to get me to safety to give us a better future. Today, I know the meaning of my life and the value of my husband's hard work, love, and dedication because of my upbringing.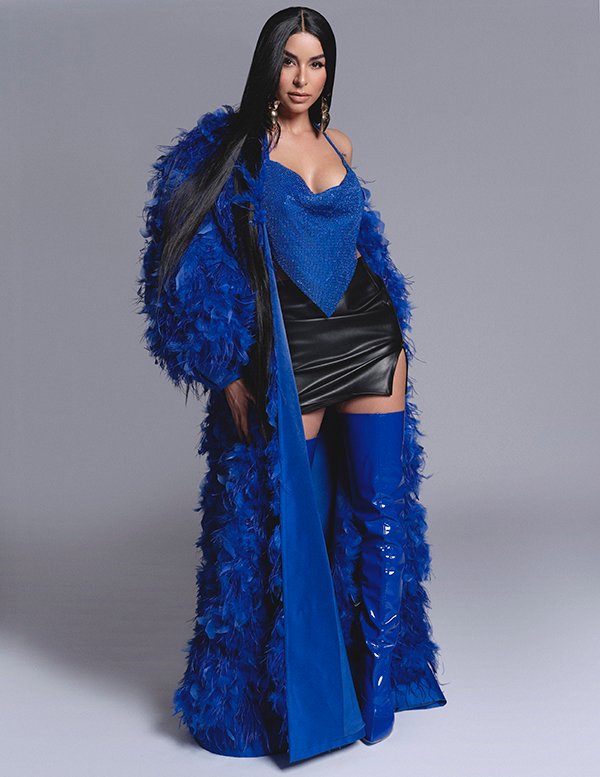 I try to focus on the important things that matter to me, my family and the world we live in.
What encouraged you to start competing in beauty pageants?
My mother! She wanted me to know my worth. She told me that you are strong with a personality that is worth more than what you see in the mirror. Pageants were a great opportunity for me to be in modelling and help make a difference in the world through charity organizations and that was my passion.
What was it like being the first Arab-American woman to win the Miss USA title in 2010? Did you face any challenges while competing?
When you break a barrier in life there will be consequences. After a remark from a local newspaper in Michigan that was trying to shine the light that an Arab girl can't make it to Miss USA, I felt ready to prove them wrong. After all, if I didn't do it, then who will? I didn't want to be limited to what I can do because of my race or religion. And until today, I am so honoured to hear from so many females who thank me for being a positive example and how it helped them know that they can be whatever they set their mind to.
I was grateful for anything I was blessed with and never complained if it wasn't enough because I knew how hard my parents worked to get me to safety and to a better future.
Can you tell me more about the work you have done with Best Buddies International, an organization that you are now a board member?
I began as a volunteer with Best Buddies in 2010. Best Buddies offers one-to-one friendship, employment, and leadership development for individuals with and without intellectual and developmental disabilities. As a board member, I look to bring awareness and charitable support. My husband and I are currently assisting in their next event to bring in sponsors, and entertainment, as well as making the buddies feel the love that they deserve to feel on that special day. 
What's the experience like being the ambassador of two programs — The Children's Cancer Centre in Lebanon and School on Wheels?
To know I can help the children of Lebanon and in the Middle East receive proper treatment for cancer is a blessing. Our last gala brought much-needed awareness to the centre along with major contributions that the centre needed to secure medicine and treatment. The homelessness crisis in Los Angeles is heart-breaking. To witness over 100,000 children living on the street, in cars, and in shelters is unbearable. I knew I had to do something, and that is when I discovered School on Wheels and signed up as a volunteer tutoring kids because education is key to a brighter future. I still do that today as an ambassador as well as expanding the centre so the children have a better place to learn and eat. As a mother, this holds a special place in my heart.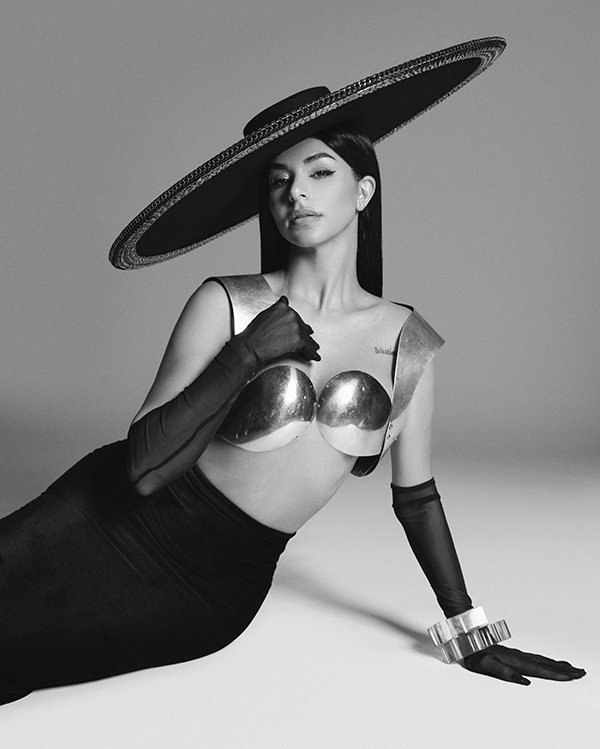 I began volunteering at the age of 18 and I knew that with a big platform I can help bring more awareness to what is needed in our world.
What was it like being appointed to the Board of Directors of the UN's World Food Program?
I have been on the board for a year now. I helped launch the communications committee as their chairwoman. I sit on the board with leaders who are helping areas in our world that are under hunger crisis which is very important to me. It was a blessing last year to see The Weeknd become the new ambassador. I hope to do so much more in the future.
You are commonly referred to as a 'power woman.' What does that mean to you?
I am in a loss for words when I hear this term. I hope to continue to hold this title by bringing real change to our world but most importantly to my husband and children.
Do you have any upcoming projects coming up in the near future?
I am working on a new book that's inspired by my kids and hopefully a TV show that can shine a light on the important things. But follow my social media pages and hopefully, you will hear the more exciting news. Thank you for this opportunity to be on L'Officiel India. One of my favourite trips was visiting India in 2011 and taking part in India's new Fashion Week event.
Besides your humanitarian work, what else do you want the public to know about you?

Beauty is never defined by your looks. I am a wife and a mother of three kind children. Married my best friend. Blessed to receive all the love and support from my family.