A Whiff That Has Been Long In The Business Of Scents Enters The Conversation. Let's Explore The Sniff And Come To A Conclusion If It Really Makes A Place In Your Heart And Perfume Collection Or Not.
Welcome to the perfumery section where no scent can go unnoticed. While we keep our sniffing game on top to tell you which of the whiffs is right or wrong for you, this time too, we're sincerely at our job. This month, the brand that we've got our eyes (and nose) on is one of the popular luxury brands – Jean Paul Gaultier. The label stands as a trailblazer, consistently pushing the boundaries of fragrance creation. Le Male Elixir, a fragrance of the Gaultier family, is a testament to the brand's commitment to redefining traditional notions of scent.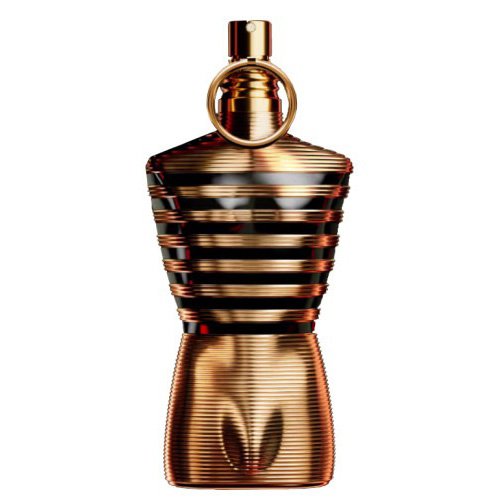 However, it's important to recognize that this fragrance may not be universally appealing. Perfume preferences are deeply personal, and what captivates one person's senses might overwhelm another's. In this exploration of Le Male Elixir, we'll get into its intricate composition, distinctive character, and circumstances where it may not be an ideal choice.
Le Male Elixirn is a captivating interpretation that builds upon the legacy of the classic Le Male by Jean Paul Gaultier. The initial
encounter with Le Male Elixir is marked by an invigorating blend of zesty benzoin and tonka bean, leaving an unforgettable first impression that commands attention.
The heart of this fragrance reveals a unique combination of lavender and mint, infusing depth and sensuality. This harmonious union evokes an aura of sophistication and refinement. The opulent, warm base notes of Le Male Elixir render it undeniably seductive. Whether it's for intimate evenings or passionate rendezvous, this fragrance elevates the senses. While Le Male Elixir boasts undeniable allure, it's essential to acknowledge that it may not be a suitable pick for all occasions or individuals.
The boldness and sensuality of Le Male Elixir may not align with conservative professional settings. In such cases, it's advisable to opt for a lighter, more understated fragrance. The intensity of this fragrance can become overpowering in scorching summer heat as well.
If you're someone with heightened sensitivity to potent scents, you may possess allergies to specific fragrance components. It is a fragrance that demands attention and resonates with those who appreciate complexity. Before embracing Le Male Elixir, pause to reflect on your individuality, the environment you'll grace, and your fragrance preferences. If you're ready to make a bold statement and express your distinctiveness, Le Male Elixir might just be the elixir you've been searching for.