Not Always Is It Necessary That A Series Of Good Fragrance Will Succeed To Surpass Flattering The Audience. Take A Look Ahead To Know What We're Talking About.
As we're approaching the journey of this year, the hot days are now making us go muggy. As much as we love going out for a refreshing drink for the soul, don't you think our body too needs a refreshment? Well, for the outer blanket of your body, it is tectonic to get a whiff of refreshment on a hot sunny day. After all, no one likes to be the stinky one in a room full of people.
You might have got an idea about what we're talking about – Fragrance. Not only a whiff can smell pleasant, but the aroma of your scent can also reflect your personality. It is alone enough for someone to form a perception about you.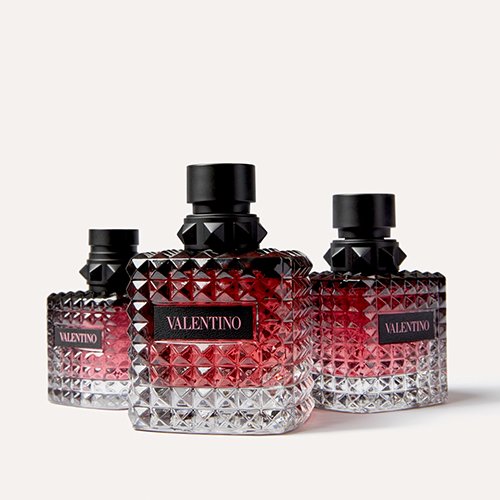 Fragrances are extremely crucial. They have the power to impact your mood and even your emotions. A whiff of a good scent has the ability to even evoke some beautiful memories, taking you back in time. By adding fragrances to your lifestyle, you can
add the pleasure of joy and enhance your well-being, and personal expression. It is not only a luxury. We may make our lives more joyful and fulfilling for everyone around us if we make fragrance a priority.
To make sure you don't fail at this while in a room full of ladies and gentlemen, we've brought a fragrance and all about it as it's high time to open your eyes. Diverging our attention, the perfume we'll be discussing here is Valentino's Donna Born In Roma Intense. Founded in 1959 in Italy's Rome, Valentino is a brand that has positioned its name on the top of every list whenever it comes to fashion and beauty.
Talking about fragrances, the Donna Born In Roma Intense by Valentino is the one you need to know all about. Beginning with the packaging, the Valentino scent comes in a classy glass spiked bottle in a round cubical shape. The whiff comes with bourbon vanilla and amber in its top notes and middle notes of jasmine. The base notes of the scent consist of benzoin.
It starts with head notes of seductive Vanilla Bourbon, a warm, spicy bean with smooth oat undertones. This component blends scents with a little too much sweetness. One can sniff a strong citrus smell as well. The top vanilla note comes as an overpowering component in the scent. The overdose of jasmine also lingers around which might be unbearable.
The sharp stench and the formulation of the redolence may not suit every skin chemistry. All in all, the redolence of the Donna Born In Rome Intense is not as intense as you might expect it to be. If you still wish to get your hands on this scent by Valentino, just remember that it is a generic whiff that doesn't do justice to the original range of Donna Born.