Just When We Thought Makeup Couldn't Get Any More Innovative, The New 2023 Makeup Trends Totally Changed The Beauty Game. Want To Know How? Dive In To Evidence Liquid Highlighter And Liquid Blush Having A Moment.
Seriously, there is just something about the levels to the artistry behind makeup looks. This year is all about being able to express yourself through makeup, whether it's face gems, liquid highlighter trend or liquid blush trend which are here to stay. And if you're in need of some inspo, we have got you covered.
Whoever said visible blush mean you were wearing "too much" was 100 percent wrong, as evidenced by 2023's statement blush trend. Still, if you're a lil worried about toeing a line between statement blush and worthy blush, opt for an easy-to-blend blush powder formula rather than a liquid blush, then blend it around the edges of your face in a C-shape. If you want to, go for a glowy finish, dab a dot of liquid highlighter along your cheekbones and brow bones and you are good to go.
Powder and cream blushes may have gotten all the praise in the past, but liquid blush is everywhere where today. Sure, powders are super pigmented, but sometimes they may leave your makeup cakey and streaky if you're not sure what you're doing. And okay, fine, creams are moisturizing, but they also like to melt right off your face seconds after you apply them. But when you use a liquid blush that suits your skin tone? You'll get a pretty flush, all-day staying power, and a hydrating feel without any of the annoying downsides.
While you are someone who loves a sculpted cheekbone, glistening highlight, and also very much into soft- glam makeup trend, it is a laid-back version of the O.G. So, get yourself a liquid blush and some fluffy makeup brushes to diffuse the edges. Rosy, flushed cheeks are as much a staple that's why people are more gravitating towards liquid blush or highlighter. The creamy texture creates a smooth, natural, and skin like finish that blends seamlessly into one's complexion. Bright blush has
popped up on the runways and red carpets, with celebs like Kendal Jenner, Bella Hadid and Billie Eilish making the pink flush a
trademark of their beauty look.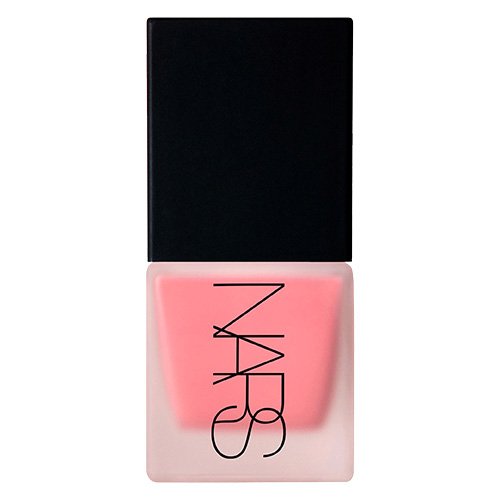 NARS, Liquid Blush, approx.
Rs. 2,460
Color: Orgasm – sheer peachy pink with
golden shimmer
CHARLOTTE TILBURY, Matte
Beauty Blush Wands, approx. Rs. 3,440
Color: Pink Pop – matte pink
Fenty Beauty, Liquid Killawatt Fluid Freestyle Highlighter,
approx. Rs. 2,620
Color: Vintage Velour – platinum pink
Yves Saint Laurent, NU HALO TINT Highlighter with Vitamin E, approx.
Rs. 2,290
Color: NU Gold – gold
As someone who doesn't wear a ton of makeup regularly, you'll love how a liquid highlighter can give you a minimal classic no makeup look. Seriously, all you need are two or three drops of a lightweight, creamy highlighter, and your skin looks infinitely
better. Get a liquid highlighter for the best formulas that'll leave you with the dewiest skin of your g'damn life.
For summer, it's no surprise that matte finishes have taken a back seat to the dewy glow. And getting that coveted sun-kissed
look (without the UV damage) is easier than ever. Just add a liquid highlighter to the mix. With products launching left and right, there's no shortage of highlighters in the market. So, what sets liquid formulas apart from the pack? One of the biggest pros of adding a liquid highlighter to your makeup bag is that it's a dynamic product.
They can be applied directly to the skin and worn alone, layered under or over makeup, mixed into complexion products like foundation and concealer, added to your skincare prior to makeup application, and even applied to the body as well. Liquid
highlighters are super buildable allowing you to have a lot more control over your glow.
With so many products out there, it can be hard to figure out which shade works best for your skin. For a naturally radiant glow, choose a shade that is lighter than your complexion and harmonizes with your undertone. This method helps to give you
that ideal subtle finish you can build upon if you want to. If you're looking for the holy grail, cult favourite of *all* the liquid blushes around, get yourself the liquid highlighter. Although there's a bit of shimmer in it (usually that scares people away), it gives off such a freaking natural color that is legit the perfect hue. So, What are you waiting for? Have a look at the 2+2 game changing beauty wards.