Louis Vuitton is great when it comes to fashion, but what about when it comes to their jewellery? We hold the opinion that their fine jewellery is not fine at all. Let's take a look.
Now, there are a lot of good jewellery brands out there, and if you're a jewellery lover, you definitely should be aware of at least most of them, if not all. There are a lot of luxury fashion brands that actually come up with some amazing jewellery but sometimes, they don't see as much success as they would like. Although we agree that the apparel and bag options from Louis Vuitton are amazing, when it comes to their fine jewellery, we are not that confident. Today, we will take a look at the Idylle Blossom Pendant in white gold and diamonds. Let's see if it holds up to our scrutiny.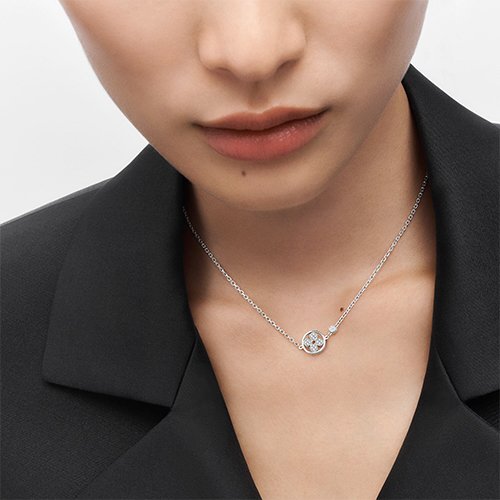 There are a lot of things we trust Louis Vuitton with. But when it comes to their fine jewellery? Well, look before you leap is all we'll say!
The pendant has a feminine design and per LV's claims, it can be mixed and matched with any other piece from their collection. Although we feel it might not look that great with most pieces from the collection, but you are welcome to try. The Monogram Flower on this pendant is in 18-karat white gold and is encrusted with diamonds. Now, we must warn you, that white gold doesn't have any resale value and is also not hypoallergenic either. Another thing is that it is less durable as it is a softer metal and if you scratch it once, well, the scratched metal leaves the surface of the jewellery and will definitely ruin the look of your necklace.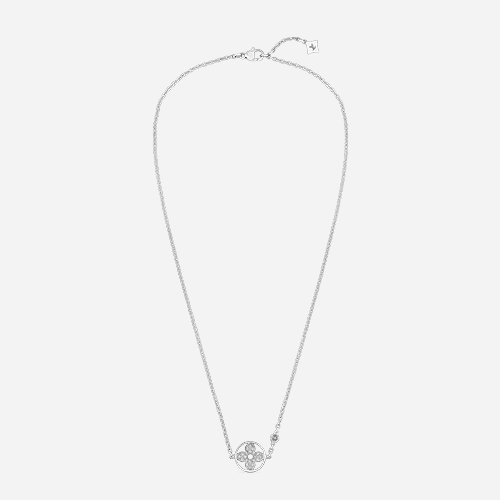 Idylle Blossom Pendant in white gold and
diamonds
Although, we really do love the elegant and minimalistic look of the pendant and it seems like it would pair well with most outfits. But the piece is also really delicate so we advise caution while handling as the diamonds could fall out very easily. Our final impression, this piece does not particularly jump out at us. But the positives are also pretty great, so if this piece catches your attention, well you could definitely go ahead with the purchase.