New ways of keeping fit keep emerging regularly. The latest one seems to be biohacking. Let's take a look at what exactly biohacking is and ways to incorporate it into your lives.
Constantly hunting down better ways to achieve your fitness goals and strengthen your body? Well, have you ever thought about taking help from science? If you haven't till now, you really should. There are numerous things one can hack, computers, mobiles, tablets, oh well, you get the gist. But have you ever thought about hacking your body? The fitness landscape keeps changing to meet the needs of the current times, which means we keep seeing new equipment, or cutting-edge fitness apps along with the shifting of people's nutritional habits. Of course, this list is by no means complete and we probably missed out on a lot more, but, don't worry, we're getting to it! Recently, a new trend has started gaining traction – biohacking. A term steadily becoming more and more popular amongst fitness enthusiasts, biohacking has gained almost a cult following and managed to insert itself into our daily lives. But what exactly does the term entail? Let's find out, shall we?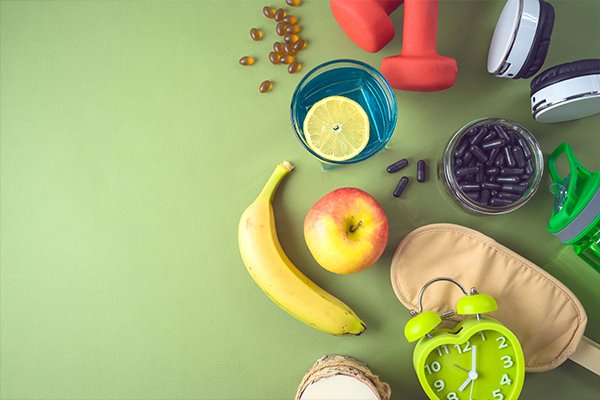 Your content goes here. Edit or remove this text inline or in the module Content settings. You can also style every aspect of this content in the module Design settings and even apply custom CSS to this text in the module Advanced settings.
WHAT EXACTLY IS BIOHACKING
Although biohacking has managed to become a ubiquitous term by now, there are still many who might not be aware of it. And it's completely fine if you aren't either. Biohacking is just a process through which one can improve one's body or mental facilities through use of diet, exercise, technology, drugs, and mindfulness practice. Basically, it means using any science-based approach to enhance performance and this trend has been rapidly rising. The concept has recently gained popularity, that too in about the last decade or so. What started out as an earnest attempt to apply the tech-hacker ethos to biology, has gained a following of its own and managed to become quite integrated with our daily life. The concept got its push to popularity from a small group of mostly healthy, well-off men who held the belief that they would succeed in finding shortcuts to everything – including themselves. But, since then, things have come a long way and the concept has leaped from just radical experimentation to even being spoken about on TED stages, along with being present in daily lifestyle products, even coffee.
Yes, wearable technology too comes under
biohacking.
WHY BIOHACKING HAS SEEN SUCH SUCCESS
The success that biohacking has been seeing lately can be attributed to the fact that the technologies supporting biohacking have been advancing quickly, so it has become easy for people to be able to keep up with it. An example of this are the continuous glucose monitors that can help one lose fat or even implantable sensors that can be used for other purposes. And another reason can be that the healthcare system has embraced some of the more natural approaches towards biohacking with ease. Earlier, these practices were considered only relaxing hobbies and nothing more, but now these are actually being prescribed to help people improve their physical and mental well-being and fitness. Doctors have been prescribing spending time outdoors as evidence has come forth that it can help lower cortisol, lower pulse rate, lower blood pressure, and even improvement in metabolic and cardiovascular health.
Another, and possibly the most important reason, is that many start-ups and companies have actually stepped in and are providing advanced dietary supplements, as well as nootropics. Nootropics have had a traditional use for cognitive enhancement and have been termed "smart drugs" for the same reason. But, these days, they're being used more frequently to improve physical fitness. But that's not all, physical workouts too are being used to enhance mental performance. For years now, studies have been claiming that exercise can actually help with concentration, memory, and much more and now it is being proven true. So, people trying to increase their brainpower, are now actually using physical exercise as a way to go about this improvement. It is a combination of these factors that has made biohacking one of the biggest fitness trends currently happening.
Biohacking is just a process through which one can improve one's body or mental facilities through the use of diet, exercise, technology, drugs, and mindfulness practices.
SOME BIOHACKS
There are various ways you can incorporate biohacking in your daily lifestyle:
1. LIFESTYLE AND DIETARY CHANGES:
The more traditional habits come under this category, habits like yoga, meditation, healthy eating, spending time outdoors, exercising, getting adequate sleep, and using supplements. These are the things that you might have difficulty in thinking of as biohacking but these are the basics that you must incorporate into your life before trying to learn more about how to biohack your body.
2. WEARABLE TECHNOLOGY:
Yes, wearable technology too comes under biohacking. Your iWatch or your favourite weight loss app, well they all fall under the category and are extremely helpful, especially if you're a beginner.
3. IMPLANT TECHNOLOGY:
Implanted technology is considered next level by many in the biohacking world, but it is not exactly mainstream yet. But that does not mean that the technology for microchips, bionic eyes, gene editing etc. does not exist or isn't being used. It is going to be very common in the future.
4. MOVING YOUR BODY:
Find what works for you and stick to it – that's the crux of this hack. Something that you enjoy and is possible for you to fit into your schedule, it can be anything from dancing to skipping rope, just find a way to move your body and have fun with it!