A new month brings along new accessories! And we know you wanted to get your hands on some new pieces! Take a look at the ones we're currently loving and move quickly to get them for yourself!
It's a new month, and you know what that means, right? Well, if you don't, let us tell you. It means new releases and new accessories! With almost every luxury brand coming up with new accessories, it's impossible not to get excited after all. And we combed through all of these collections to find out the best ones for you. Let's make this more interesting, did you know that scarves can trace their origins all the way back to ancient Egypt? Well, they do and we bet you didn't know that! We know how important it is to accessorise properly. The proper accessories can make or break your outfit completely, not to mention, save you from looking plain and giving the impression that you just couldn't be bothered to put some actual effort into your look. And with all the fashion events lined up for this month, we'd be very surprised if you were not already on a hunt for the perfect accessories to complete your outfits. After all, you cannot exactly go watch a fashion show in last season's outfits! Style lies in the little details; the little details of your outfit that make your look stylish and generate envy among people. The shapes, style, and silhouettes of accessories have evolved over time. And sometimes, it can be a little challenging to match the perfect accessory to your outfit. But, a runway-style bag or even a scarf can be combined with your outfit to create a fresh, new look. Accessories work together with your clothes in perfect harmony and synchronization to help you better express your style and personality.
Accessories are the most important details for any outfit and they can be the key to your outfit. And when combined with the proper clothing, they can generate a huge impact on your outfit and leave a great impression on the people around you. There are a lot of ways you can accessorise an outfit and make your look stand out from everyone around you. And we suggest you get on to finding the perfect outfit as quick as you can because we have found the most perfect accessories for you. These accessories are gorgeous, and can be paired with almost any outfit you choose to wear. There are no restrictions regarding colours either, you can pair them with almost any colour. We suggest you get them all, as you probably will be heading out on quite a few events this month, and you shouldn't fall short of new accessories, ever! Whew, that's a catastrophe that's better avoided in our book! And to ensure that this doesn't happen, we have taken great care to include all kinds of accessories: from necklaces to bags, to even beautiful shoes, you will find it all in this list. And as we already said earlier, these will go perfectly with all your outfits, so you can rest assured that we have you covered for any and all events you wish to attend. These are the latest accessories from your favourite luxury brands and these are not to be missed. Now, we don't want to keep you from your new accessories any longer, so without further ado, presenting the best and the latest accessories for you.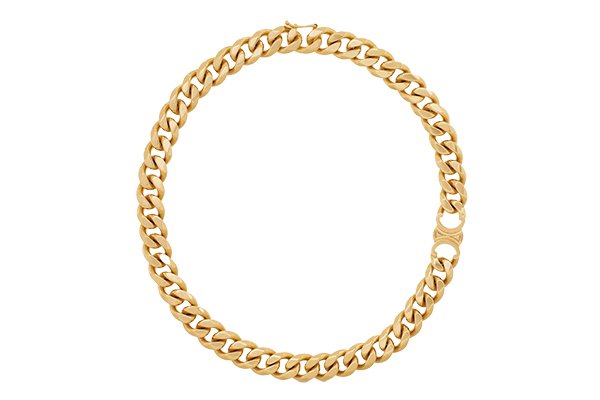 CELINE, Triomphe gourmette necklace in brass with golf finish gold, approx. Rs. 96,500
GUCCI, GG cotton cashmere
scarf, approx. Rs. 81,780
GIAMBATTISTA VALLI, Gold leather and crystal-heeled sandals, approx. Rs. 1,22,100
CHANEL, Étoile filante necklace, approx. Rs. 8,51,800
SCHIAPARELLI, Bijoux chain belt, approx. Rs. 2,58,090
BALENCIAGA, Bow ring, approx. `83,310
DIOR, 30 Montaigne Necklace, approx. Rs. 65,860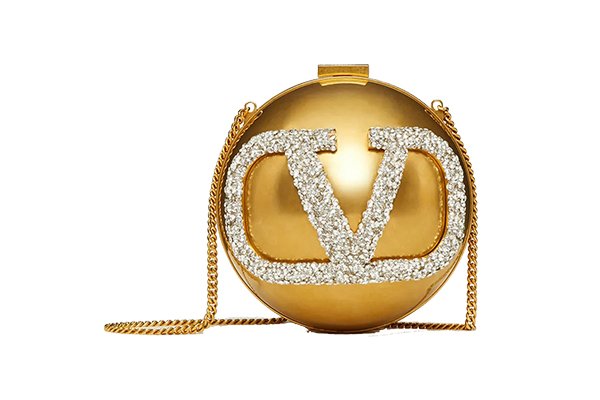 VALENTINO, Vlogo signature minaudiére in metal and Swarovski crystals, price on request
DIOR, Jardin d'hiver dior silk band, approx. Rs. 33,320
MAISON MARGIELA, Snatched small handbag, approx.
Rs. 1,54,760
FENDI, Nano baguette charm, approx.
Rs. 65,090
DOLCE & GABBANA, Limited edition portofino sneakers, approx. Rs. 64,170
VERSACE, Triplatform sandals,
approx. Rs. 1,65,400
ALEXANDER MCQUEEN, Women's
tree graffiti foulard in White/black, approx. Rs. 81,030