Looking For The Right Picks To Pamper Your Skin This Fall Season? Don't Worry As We Got You Covered.
As autumn's embrace covers us, it's time to take your skincare game a notch higher. Discover the art of nurturing your skin as the seasons shift. Let us take you on a journey to explore the secrets behind a radiant complexion, embracing self-care amidst the fall's embrace. Here you go!
1. LA MER, CRÈME DE LA MER MOISTURIZER
Leaving the summer breeze and entering the cooling blow of fall, here comes the time when your skin needs an extra dose of moisture. This transition in weather can make your skin dry. Thus, you need to pick a moisturizer that can deeply nourish your
skin.
When freshly scooped out of the jar, Crème de la Mer is a robust product with a thick, almost sticky cream consistency. Because Crème de la Mer is so rich and moisturising, it's an excellent option for older and extremely dry skin. It's important to point out that Crème de la Mer has a nice, fresh floral aroma. It helps to moisturise and plump the appearance of ageing skin while being mild enough to send rough spots of skin packing.
2. AUGUSTINUS BADER, THE RETINOL SERUM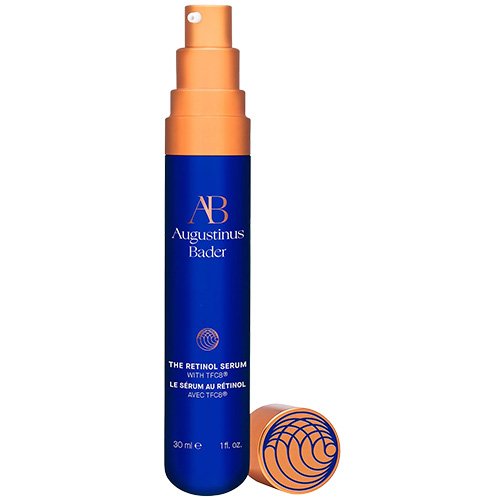 A face serum could be the solution if you're trying to intensify your skin care regimen with a product that provides a higher concentration of active ingredients. Like any outstanding high-end cosmetics company, Augustinus Bader has developed a reputation for combining rigorous science with sensual extravagance.
This serum by Augustinus Bader gives the skin a glassy look while fighting acne-causing bacteria. One of the few compounds in skincare that have been scientifically confirmed to really work, retinol helps to target fine wrinkles, pigmentation and even helps those with acne-prone skin. This retinol incorporates the unique TFC8 composition, much like all other products in the Augustinus Bader line.
3. MACRENE ACTIVES, HIGH PERFORMANCE FACE CLEANSER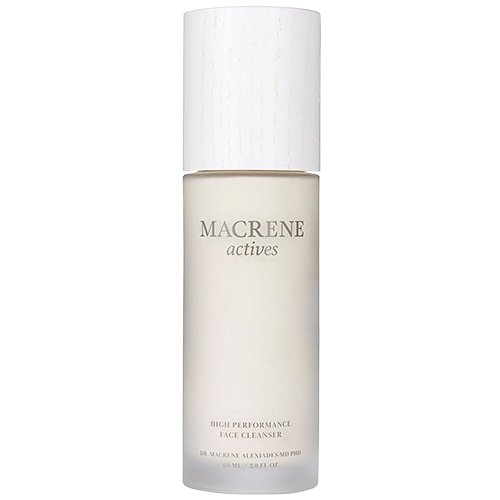 As the weather transitions, it is crucial to use a cleanser that doesn't leave your skin wilted. An upgraded and enhanced version of 37 Actives Cleansing Treatment is Macrene Actives High-Performance Cleanser which can save the day for you.
The face cleanser by the brand will easily meet the expectations you have in mind.
The gentle, hydrating, and sulphate-free formulation contains a combination of organic plant extracts and important vitamins that keeps the skin blemishes-free while also eliminating toxins. Preserving the skin's natural protective barrier, the cleanser will be laying the groundwork for the efficient delivery of anti-ageing compounds. What's even better is the variety of substances that reduce inflammation and irritation.
4. KATE SOMERVILLE, EXFOLIKATETM INTENSIVE EXFOLIATING TREATMENT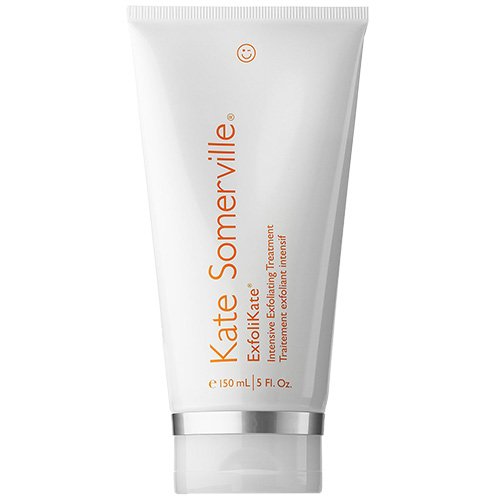 Make exfoliators your best friends as they will come to the rescue on the days your skin needs fixing and extra care. Fall is the prime time when you should look after the damage and hyperpigmentation summer has left on your screen. This intensive exfoliating treatment by Kate Somerville is here to serve the purpose. This lotion is designed with a composition that includes fruit enzymes that clear skin by removing dead cells and microorganisms.
Exfoliators are essential to help you unclog the pores and let your skin breathe better. This one right here is also a great pick if
you have uneven skin. The amalgamation of aloe vera and vitamin E upholds the natural moisture and locks it into the skin while smoothening it.
5. LANCÔME, UV EXPERT AQUA GEL
No matter what the season is sunscreen should never be avoided. Lancôme UV Expert Aqua Gel protects against UV radiation and other external aggressors (with SPF 50). The lightweight texture absorbs quickly into the skin and does not leave a greasy residue. When you use the Lancôme UV protection sunscreen on a daily basis, you will notice a healthy shine and skin that is moisturised and smooth to the touch.
Lancôme UV Expert Sunscreen combines a wide spectrum of SPF 50 sunscreen protection with a breathable and easily absorbed texture. Its soothing and moisturising composition gives delightful relief while maintaining suppleness and strengthening the skin barrier. It is suited for all skin types, even sensitive skin. It has been dermatologically tested and is non-comedogenic.
6. GUERLAIN, ABEILLE ROYALE HONEY CATAPLASM MASK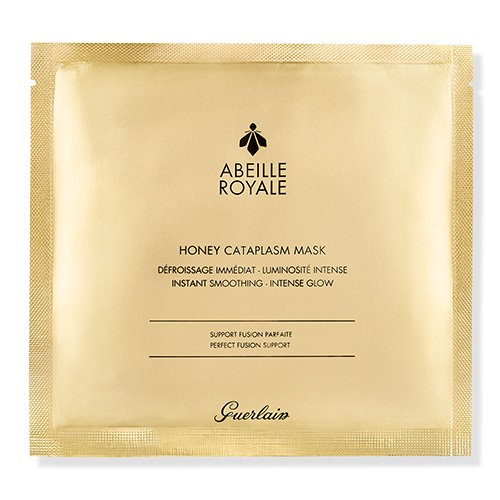 The Honey Cataplasm Mask Abeille Royale by Guerlain is the most recent generation of cataplasm masks; it is inspired by honey dressings and clings to the skin perfectly while moulding to the contours of the face. This product has the potential and can replace your regular night serum. All you need to do is apply this mask followed by thoroughly cleansing.
Ingredients like Mel (honey), royal jelly, sodium hyaluronate, and others leave your skin with a hydrating effect, that makes the face even more luminous. The new-generation component of bio cellulose allows this mask to cover the skin contours of your face like a comforting hug. With its affinity for the skin's surface, this second-skin technology provides the skin with the best regenerative qualities.