An Escape Where Serene Vistas And Timeless Adventure Awaits You! Let's Take You To Your Next Vacation Spot.
Envision setting off to a destination that fate has planned for you, where each step will take you to a new chapter of delight in the amazing story of life. Every travel adventure brings a bright tapestry of delight, weaving together a magnificent assortment of treasured escapades, much like an expert musician creating a masterpiece. Beyond the every day, the usual, there is a world where places turn into rich playgrounds and lodgings become indulgent havens. So, give us a moment to invite you to plunge into the centre of this seraphic adventure, where the excitement of discovery resonates with your own essence and the crescendo of ecstasy accompanies you to remembrances.
Your heart and soul are about to experience a tale of beauty, bliss, breathtaking scenarios, and culinary delight. Get ready to wake up to the melodious symphony of birdsong, the sun casting a warm embrace over the rolling hills. Welcome to Le Marche, a charming sanctum nestled in Italy, where luxury travel unfolds like a cherished story.
1. A WALK INTO TIMELESS ELEGANCE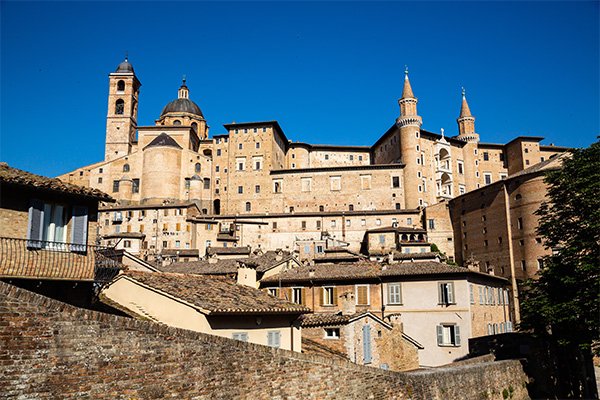 Close your eyes and imagine strolling along cobbled streets, the aroma of espresso inviting you to embrace the day. Le Marche's journey begins with its ancient towns and villages, each one a chapter in a rich history. Urbino, a living canvas of Renaissance art, welcomes you with the grandeur of the Ducal Palace. It's like stepping back in time, where the whispers of Raphael's brush strokes still linger, sharing tales of a bygone era.
2. MAGIC OF RIVIERA DELLE PALME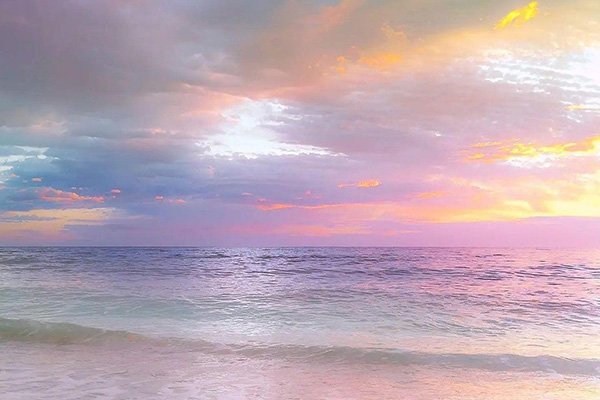 The sun-kissed Riviera delle Palme beckons with its glistening waters and golden sands. It's your own paradise, where you can chase the thrill of water sports or simply lose yourself in a novel by the shore. As the waves serenade the coastline, you'll realize that here, time is a treasure, and every sun-soaked moment is a memory waiting to be etched.
3. NATURE'S FLAIR IN SIBILLINI NATIONAL PARK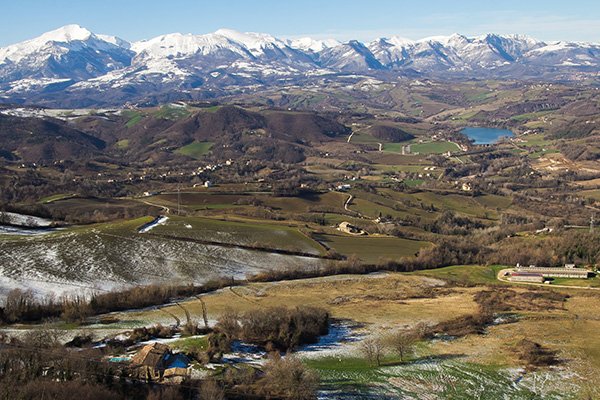 Ready for an adventure that fastens the pulse? Sibillini National Park is the playground of nature, a canvas where rolling hills and wildflower meadows create a masterpiece of tranquillity. Put on your hiking boots and embark on a journey through this mesmerising landscape. The Sibillini Mountains stand tall, their peaks touching the sky like nature's skyscrapers. With each step, you'll discover the thrill of exploration and the joy of reconnecting with the great outdoors.
4. A GOURMET BLEND OF PIQUANCY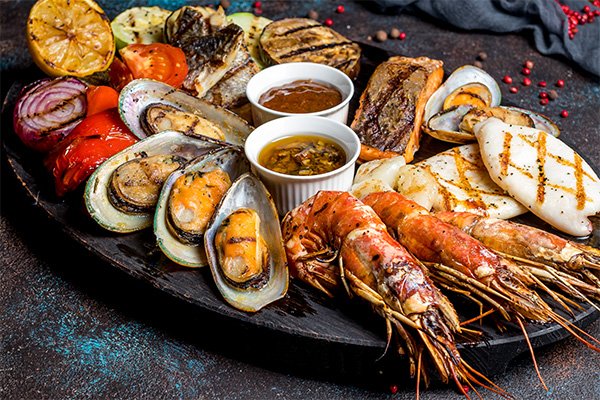 Le Marche isn't just about breathtaking vistas. Yes, no way a trip can ever be complete without savouring the palatable cuisines. And Marche has a lot to offer! Vincisgrassi is a delectable dish that's a mingling of flavours and textures that
are unforgettable. This isn't just food; it's a voyage through the region's culinary heritage. And let's not forget the seafood –
a feast fit for royalty, fresh from the Adriatic waters. Relishing the unique flavours are the memories that will always stick in your mind along with the satisfaction of finding hidden culinary jewels in quaint villages.
5. FRESHNESS ON YOUR TABLE
Local food has a special place in Le Marche's culinary history. Farmers selling ripe tomatoes, aromatic herbs, and artisan cheeses may be found as you wander through busy markets. Each dish in the cuisine of Le Marche is a celebration of history and flavour and is made with these ingredients at its core. Think about savouring a dish of Olive Ascolane, plump olives packed with delicious pork and cheese, a taste explosion that exemplifies the region's culinary excellence.
As you depart this land of beauty, you'll carry more than just memories. You'll carry a piece of Le Marche's soul – a reminder that true luxury is found in the simple pleasure of experiencing life's most delicious moments. Visiting Le Marche is like stepping into a fabled tale, where contemplation grows with every mile. The soft sighs of history can be heard in the breeze, revealing a land that has been graced by the touch of ancient civilizations, leaving behind a rich tapestry of art, culture, and tradition.