The Château De Chantilly Witnessed The Best Looks During Paris Fashion Week. The Brand That Revived Fashion Inspiration In The City Of Love Deserves Your Attention. So, Here You Go!
Fashion connoisseurs, do you want to explore the glitzy world of fashion shows? Then you've reached the right place! Fashion shows are more than simply models parading down the ramp in magnificent outfits; they are the epitome of original thought,
meticulous preparation, and knowledge of the latest fashion trends. Fashion shows now play a vital role in the fashion business, serving as a platform for the newest collections of clothing as well as for creating trends and influencing personal style.
This year, the grandeur of Paris Fashion Week compelled us with the showcase of the haute couture collection and we just can't seem to get over it. While there were many brands that came up with diverse and magnificent collections, the well acclaimed luxury brand Valentino grabbed our attention with its one-of-a-kind ramp show.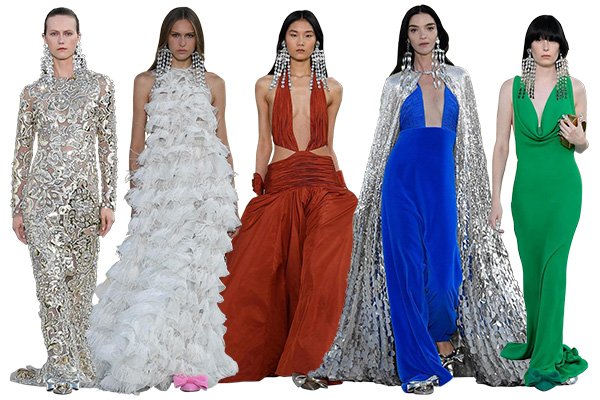 For the purpose of showcasing the "unanchored to geographies or eras, but expressive of an idea of life," Pierpaolo Piccioli took the audience to a 19th century Château in Chantilly, which is located approximately 50 miles outside of Paris. And boy oh boy, the glory of the locale left everyone spellbound. Enter Valentino's Haute Couture Fall/Winter 2023/24 collection and get immersed into the realm of utter chicness and sophistication.
With plunging necklines and silk whites, first-look dresses were simplified to chase the body's shape. Gold flats were liberated,
clothes had pockets, fabrics were lighter, and everything was a visual feast. Other than the erratic embellishments and Valentino's signature red, this time was a dramatic affair with hues of vibrant shades. Take a look!