Let's Get Into A Thrilling Expedition Of Sound Boxes That Will Exceptionally Awaken Your Musical Senses.
Not everyone might be a tech expert, but one thing we all can agree upon is – we all love it. With the ongoing advancement in the tech world every single day, we have become immensely dependent on it; even for your parties or a chilling session at home. Wondering how? Here you go.
Everyone enjoys and is fond of music, just like everyone enjoys and is fond of technology. Let's spend some time welding technology and music together right now. The end consequence of this spectacular mix are speakers. So, let's see how far technology has brought us all as we delight our ears in the realm of speakers.
JBL BOOMBOX 2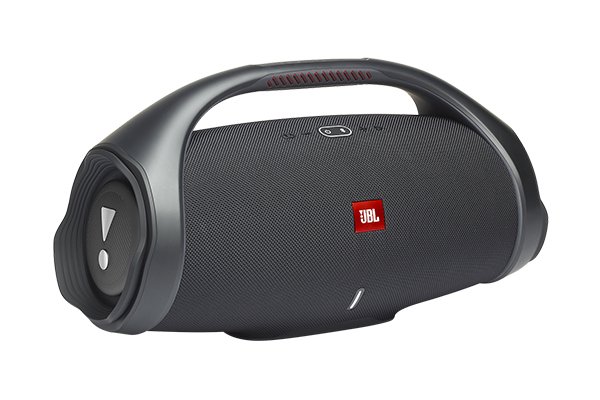 Get ready for an exceptional audio experience, boasting impressive sound quality and extended playtime to cater for your music extremities with the Boombox 2 version of JGB speakers. The brand is undoubtedly ruling the speaker market with its expertise. The Boombox 2 delivers a clear, immersive sound, accompanied by deep, resonant bass, ensuring an engaging listening experience for any occasion, whether it's a relaxed gathering or a lively party.
One of its standout features is the remarkable playtime. Powered by a large rechargeable battery, the Boombox 2 can play continuously for an impressive 24 hours. This extended battery life makes it an ideal companion for outdoor activities, events, or even trips without needing frequent recharging. Not only this, the waterproof design up to three-feet deep of the speakers, enables you to use it anywhere. The sleek and bold handle grip on the JBL Boombox 2 make it flexible.
SONY SRS-XG500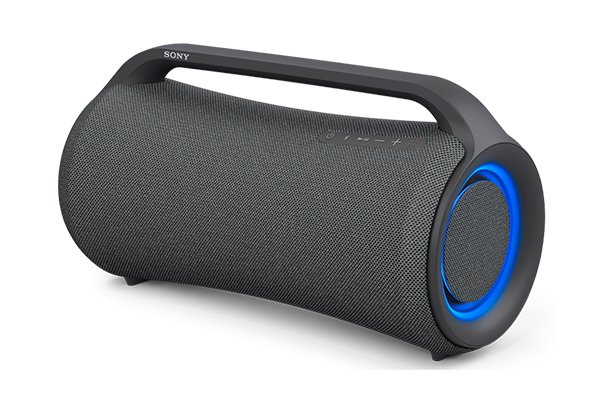 The Sony SRS-XG500 is a flexible choice that works well for a variety of listeners. It's a high-end gadget with a boombox-like design, and its IP66 classification for dust and water protection helps to safeguard it when you listen to your favourite tunes outside. With a 30-hour battery life and IP66 water and dust resistance, this robust and portable wireless speaker is made to offer high-quality sound and fit neatly into a living room or bedroom. It can also power gatherings inside or outside the home.
Additionally, you may alter the sound of the speaker with the help of the visual EQ and presets included in the app. Thanks to
Sony's ClearAudio+ function, which adjusts the audio based on the acoustics of your area, you can still get amazing sound right
out of the box even without these additional tools. Impressively, it can operate for more than 25 hours on a single charge.
ANKER SOUNDCORE MOTION X600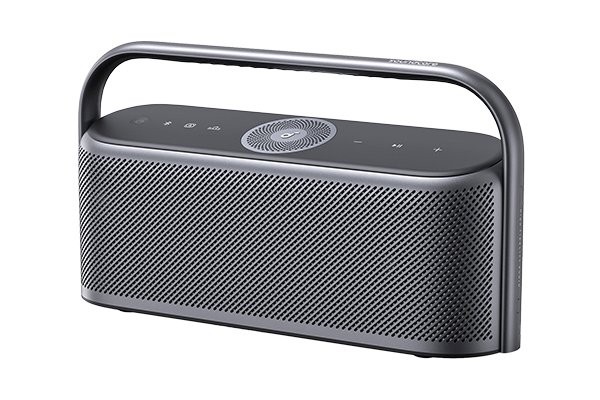 The Anker Soundcore Motion X600 is the manufacturer's top product. It's a portable Bluetooth speaker with a built-in handle that you can take with you wherever you go to listen to music, whether that be in your living room at home or in the park with friends. It has an IPX7 rating for water and dust protection, and you can choose from a few different colours to match your taste.
Alongside this, a Spatial Audio option is also available to give your audio a more immersive sense. The graphic EQ and presets
allow you a lot of control over its sound. It performs admirably for the price, but if you're looking for extra features like voice assistant support or room correction, you should pick a more expensive model from a different manufacturer.
APPLE HOMEPOD 2ND GENERATION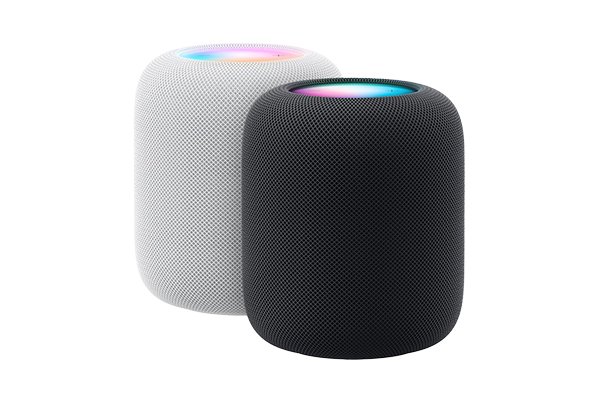 The Apple HomePod (2nd generation) is the greatest model offered by the company. This smart home speaker, appears to be identical to its forerunner. You can operate the gadget from the comfort of your sofa using only your voice thanks to built-in Siri. If you desire more private time, you may also ask Siri to stop listening to you.
Users of the iPhone and iPad will also like the built-in Apple AirPlay functionality, which makes wireless streaming from these devices considerably simpler and easier to use. A bass-EQ microphone keeps lower frequencies constant and present in the
mix even when you listen at lower levels thanks to the speaker's various high-end characteristics, which increase sound quality compared to the first-generation model.