Flowers, Music, Live Shows, Mimes And Terraces Full Of Life Define The Most Well-Known Street In Barcelona And A Definite
Must-Travel Place. So, Why Not Let's Just Get Into It?
As this edition is dedicated to streetwear, then how can L'Officiel miss out the streets when it comes to travel? Thus, we found a place which is always decked up with kiosks, flower stalls, artists, live statues, terraces, restaurants, shops, and is a major tourist hotspot. While in Barcelona, it is impossible to resist yourself from witnessing the charm of the street of this place. We're talking about none other, but Las Rambla, which is a pedestrian only thoroughfare in the heart of Barcelona. Do you want to witness live concerts, human statues, and painters who will sketch your portrait or caricature? As these are among the attractions along Las Ramble!
The poet Federico García Lorca once described the iconic avenue as "the one street in the world I didn't want to end," and there's still plenty to justify the Spanish poet's praise, particularly the Parisienne vibe. Throbbing heart of the city to some, a heinous tourist trap to others, Las Ramblas boulevard is all you would want to visit. Dive in and find it out.
1. GRAN TEATRE DEL LICEU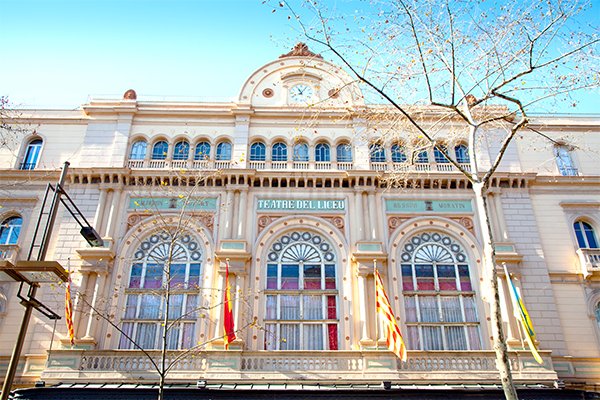 Put your preconceptions aside: a night at the opera is worth every penny. And though the Gran Teatre del Liceu is known as an opera house, you can also get your culture on with a ballet, and occasionally, indeed, concerts – featuring not just classical but pop music as well. So, why not pay a visit to Barcelona's opera? Founded in 1847, Liceu Theatre, or the Gran Teatre del Liceu,
slap-bang on Las Ramblas, is the most celebrated opera house in the city for live performances. Attending a performance is not the only way to see Liceu. It is also possible to take a tour.
2. LA BOQUERIA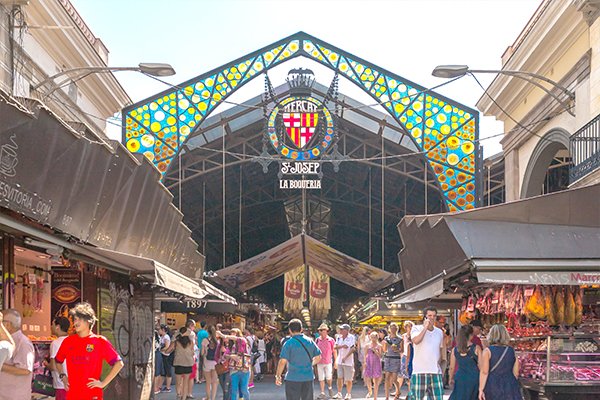 The way to steal the heart of any visitor in a new city is through its most-celebrated markets. In Barcelona, that means La Boqueria – Barcelona's true centre of gravity through the wrought-iron gates on La Rambla. It's been in business since 1836 as the city's freshest, best grocery store – and an hour of aimless wandering will fire your senses: there are lurid traffic-light displays of fruit and vegetables; ice-banks of glittery fish; curtains of blood-red hung meat; and masses of perfumed blooms. You can settle in for seafood and tapas at the small cafes and stalls, indulging in a bottle of crisp white local wine. It's also a great place to try street food and take a cooking class.
Encircled by the neoclassical Plaça Sant Josep, the Boqueria has become the most flamboyant and busiest market in the city,
bringing together long-term residents and newcomers, vendors of local produce and importers of exotic delicacies, chefs in search of the finest ingredients and tourists in search of a market-fresh meal or snack.
3. MUSEU DE L'ERÒTICA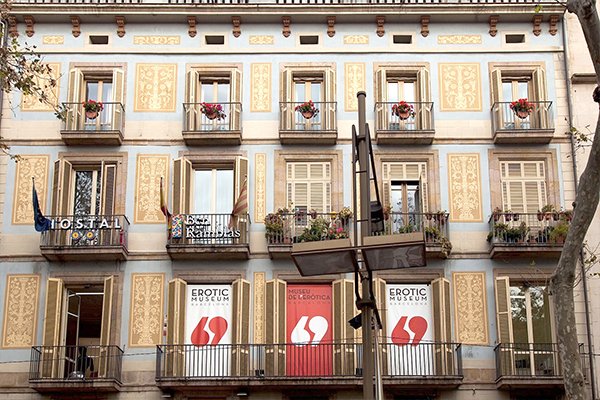 Right in the thick of things is the surprising-sounding Museu de l'Erotica – definitely not fun for all the family. Yes, it's rather raunchy, but it's also interesting and informative, shedding light on the history of sensuous Barcelona through sexual episodes and romance. Some of the exhibits are downright hilarious, among them the stripper-Barbies and the old pornography is played on the televisions.
Located on La Rambla since 1997, the Erotic Museum offers a historical-cultural tour of eroticism dating back to ancient times. It's nothing if not an eyeful, expect plenty of filler in the form of Kama Sutra, illustrations and airbrushed paintings of naked maidens, with the odd fascinating item such as studded chastity belts or a Victorian walking stick topped with an ivory vagina. Genuine rarities include Japanese drawings, a painful-looking 'pleasure chair', compelling photos of brothels in the city's Barrio Chino (now El Raval) in the decadent 1930s, and King Alfonso XIII's erotic film collection.
4. MUSEU DE CERA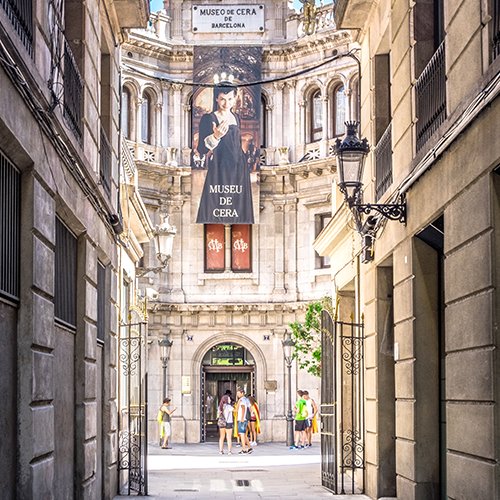 Madame Tussauds it ain't, but the Wax Museum is an enjoyable enough way to spend a rainy afternoon, particularly if you have small children, who love the 'underwater' section (a submarine and creaky old ship). Be warned that the exhibits are very dated, and a curious mix of historical and 1980s (19th-century composers alongside ET, JR from 'Dallas' and Princess Diana). Over 360 figures of famous personalities and protagonists of well-known films such as Pirates of the Caribbean impress the visitors. Each of the 28 halls of the Barcelona Wax Figure Museum has its own focus.
You will see personalities from Spanish-Catalan and European history, internationally known greats such as Barack Obama, Lionel Messi, Albert Einstein, Brad Pitt, Greta Thunberg, Jack Nicholson, Pablo Picasso, Salvador Dalí, Stephen Hawking and many more. Famous film personalities are also given a broad space: Capain Jack Sparrow from "The Curse of the Caribbean", the various protagonists from "Star Wars" and Arthur Fleck from "Joker".