Mimi Morris, who graces our August issue's cover, is a beautiful woman who is aware of what she wants in life and how to go about achieving it. Find out more about this admirable mix of passion and optimism.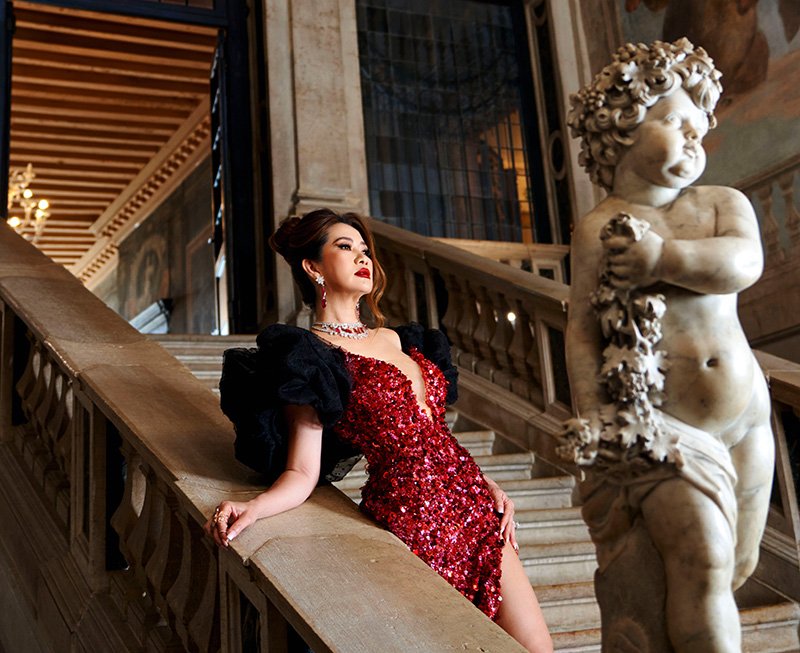 She is the epitome of beauty that will leave you amazed with her looks.
Hi Mimi. We would like to extend a hearty welcome! To begin, tell us about your background for those who are still trying to figure out who you are.
My name is Mimi Morris. To give you a bit of background about me, I was born and raised in Vietnam, and now I have moved to the United States. Currently, I am a businesswoman, investor, residential designer and model. I've been married to my husband, Don Morris – a CEO in our family business, MORRIS GROUP INTERNATIONAL. We are proud to oversee a conglomerate of 30 companies, each contributing its unique expertise to a variety of industries with a dedicated team of around 2000 employees.
"People have different definitions of beauty."  
What was the one thing that inspired you the most to become an entrepreneur from being a glamorous model?
While my role as a model allowed me to engage in the glamorous world of fashion, my true passion has always been rooted in entrepreneurship. Modelling, for me, was a delightful side pursuit, an opportunity to explore my love for fashion and creativity. However, the driving force that led me towards entrepreneurship was the innate desire to be a businesswoman.
For all those who are inspired by you, tell us what your day looks like being an influential magnate.
My morning starts early, typically around 5:00 AM. Before diving into the workday, I make it a priority to spend quality time with my family. Making breakfast for my family is a cherished routine, and I also drop Skyler off at school. After that, I dedicate an hour to my fitness routine. Then, I am ready to delve into work. I transition back to family time around 4:00 PM. Picking up Skyler from school and then getting ready to prepare dinner for the family. Balancing work and personal life is vital, so I make sure to prioritize family dinners. I enjoy cooking dinner for my family. Sharing a meal together gives us an opportunity to bond and reflect on the day's experiences.
"Throughout the journey, I encountered a range of emotions"
You are a businesswoman, a successful model, a wife, and a mom who's ageing like fine wine. How do you manage to juggle all these roles while maintaining your luxury lifestyle?
It has never been easy at all, but I've managed to balance all of these roles. Love is the key, and family always comes first. Secondly, maintaining a strong mindset is essential, being patient and putting effort into everything I do. I firmly believe that to achieve success in life or any endeavour, you must love it, be passionate about it and work hard. Lastly, I always keep myself focused on positive thoughts.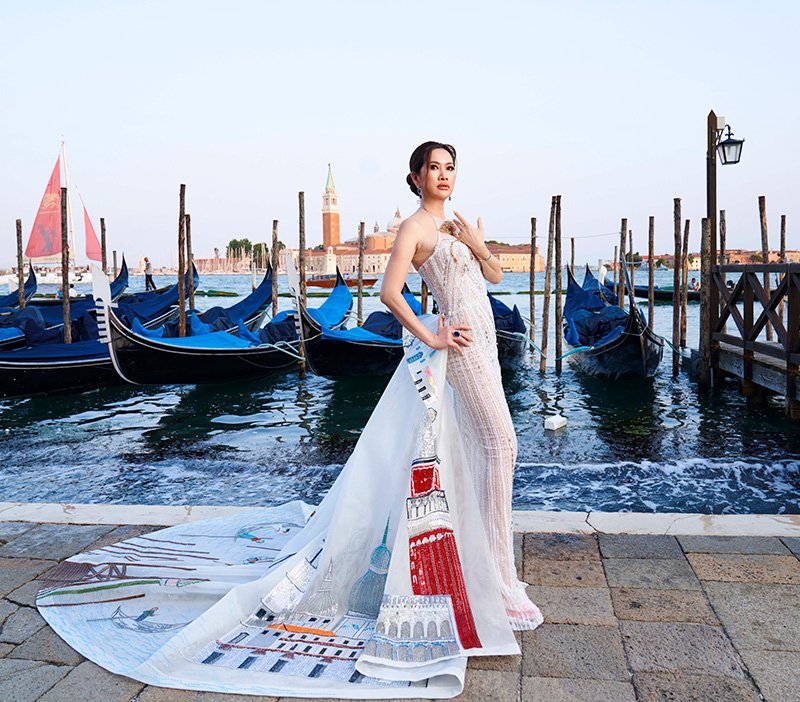 She is here to make heads turn.
It is said that 'the grass is always greener on the other side'. According to you, are there any myths people have of living a luxury lifestyle that you feel has a contrasting reality?
"The grass is always greener on the other side" and who doesn't want to see the greener side of it, right? I believe everybody has different lifestyles and ways of thinking. Personally, I respect all the people bringing great things, and colour to life, and inspiring others in a positive way. If there are misconceptions about living a luxury lifestyle, the reality might be quite different, and that is their chosen way of life.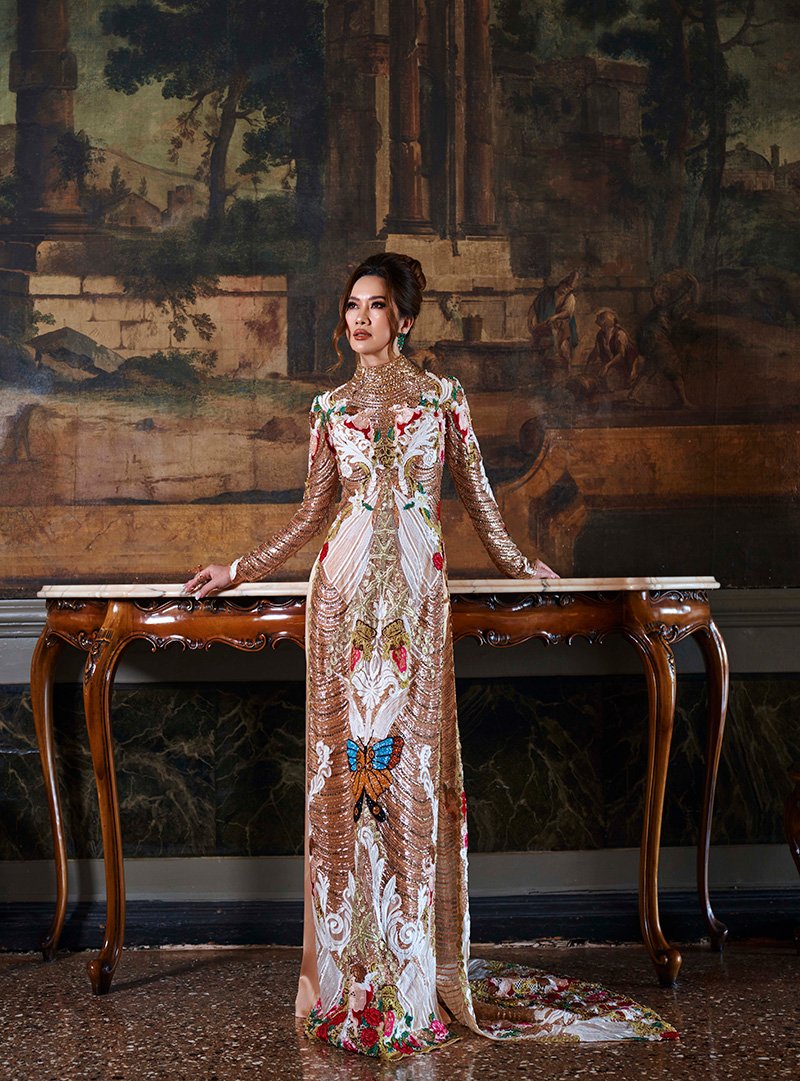 "Love is the key, and family always comes first."
You were an important part of the show 'Bling Empire'. We would love to know your experience of being on the show.
It was both a wonderful and a bittersweet experience. I had never participated in a reality show before. I can confidently say that "Bling Empire" provided me with numerous learning opportunities in the film industry. Throughout the journey, I encountered a range of emotions – sadness, happiness, stress, and relaxation. I formed strong connections with the cast members, and we continue to maintain a close friendship to this day. Moreover, as fashion has always been my passion, I thoroughly enjoyed being a part of the "Bling Empire" show.
"Maintaining a strong mindset is essential, being patient and putting effort into everything I do."
Your skin looks so radiant. What's your secret mantra for glowing skin and great fitness?
"No pain, no gain" – This saying perfectly captures the essence of maintaining healthy and glowing skin. For me, it all starts with prioritizing good sleep. I make it a point to go to bed at 9:00 PM and wake up at 5:00 AM. Secondly, staying hydrated by drinking enough water throughout the day is crucial.
Breakfast holds significant importance in my routine. I ensure it consists of fibres, protein, and greens to kickstart my day positively. To retain skin moisture, I diligently apply sunblock and adhere to a regular workout routine. Additionally, cultivating a positive mindset is vital. I achieve this through listening to music and practising meditation, both of which contribute to my well-being.
Our model is laying the foundation for a bright and exciting future.
Time to spill some secrets! Tell us about your upcoming plans for the future.
I'm excited to share a sneak peek into my upcoming plans for the future! One of our primary aspirations is to further expand the MORRIS GROUP INTERNATIONAL mining for unprecedented success. We envision our group reaching new heights, making meaningful contributions to various industries. Equally important to me is being a steadfast support system for my husband. I'm committed to standing by his side through thick and thin, supporting him in his endeavours, and ensuring his success remains a top priority. Together, we're dedicated to achieving our goals, both personally and professionally.
She is an entrepreneur, a mom, a wife, and an amazing model. 
Our readers were excited to have you on board. What message do you want to convey to our wonderful readers?
Thank you so much for your love and support. Remember, people have different definitions of beauty. So, love yourself, be confident, and think positively. Love you all!