Warm-Toned Bronzy Eyes Have Ruled The Noughties And 2010s, But After A Long Stretch On The Bench, Frosted Nineties Eyeshadow Has Been Picked Up, Dusted Down, And Given A Cool Modern Makeover. So, If You Don't Want To Lag Behind, Look No Further As We Got You Covered With Everything.
It should come as no surprise that yet another Y2K beauty trend has made its way back into style with a modern twist. We've seen dozens of throwback looks gain popularity across TikTok and Instagram alike—in just the past months alone. But if you're someone who loves to sport a glittery eye, this might be your favorite of all the trends. Yes, we're talking about frosted eyeshadow.
So why the sudden interest in icy lids? We glanced the past for inspiration and re-invented a more sophisticated spin on things. Shows like Euphoria have created a frenzy with makeup in general. This trend is playful-glamour, fresh, and has a
futuristic feel which people want and need right now.
Spotted on every major beauty influencer and celebrity alike – swathes of shimmer have lit up the lids with a strong liner or
big lashes.
To learn how to best channel your inner makeup artist, we break down everything you need to know about the frosted
eyeshadow trend. And guess what? The celebs are feeling it too and have hopped on board for the trend recently, giving it a
fresh spin.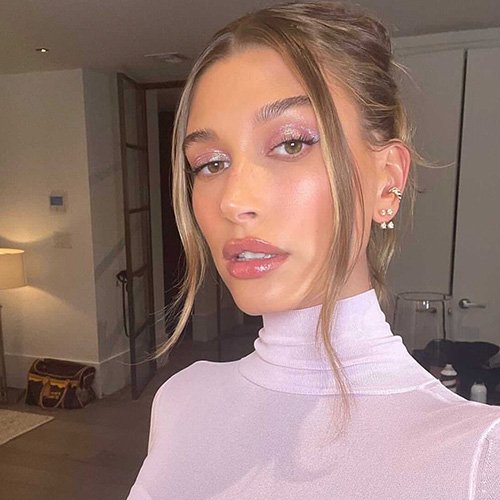 GLITZ AND GLOSSY LIKE HAILEY BIEBER
SOFT-MATTE SKIN AND NUDE LIPS LIKE GIGI HADID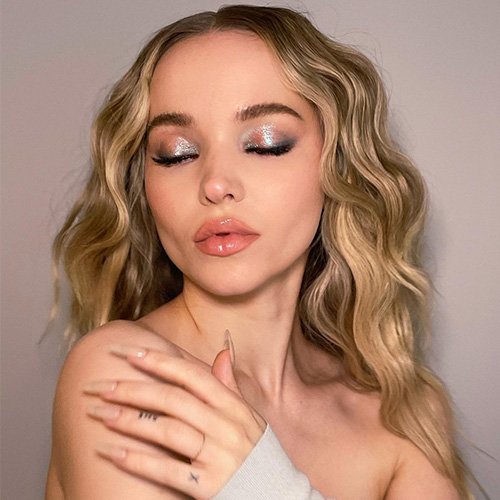 SHIMMER LIDS AND GLOSSY LIPS LIKE DOVE CAMERON
LOTS OF LASHES LIKE SYDNEY SWEENEY
FROSTED EYES AND CHEEKS LIKE DOJA CAT
HOW TO WEAR FROSTED EYESHADOW?
The sparkle, the individuality, the statement – it all plays an essence in the empowerment of wearing something bold and fun. So, here are some steps which you need to incorporate, if you're opting for a frosted look.
For this look you definitely want to prep your eyes with a primer, this will stop the shadow from falling. Next, apply your chosen frosted shadow using your fingertips. Start from the inner edge of your eye and sweep your finger towards the outer edge to get that full-on frosted shine.
To finish, take a small fluffy brush to blend the shadow from the lid to the socket and way up to the brow. Feeling adventurous? Take a deep frosted shade and work it into the crease to smoke out the eye.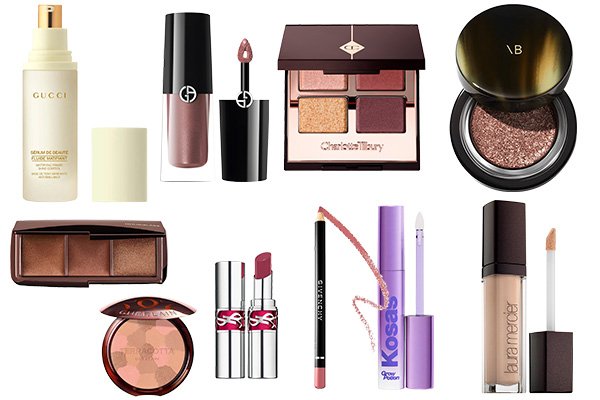 Achieving the coveted finish is more than just picking up a shimmery shade. There are two main things to consider: where you place the product and what type of shine you are working with. With this frosted trend you need to blend while melting the eyeshadow up into the crease and blending it out seamlessly, whereas with a conventional application of a glittery eyeshadow, you would use a separate crease color, liner, and highlighter.
To give this frosted eye look a more contemporary feel, apply lots of mascara. Layer it up, this will help giving a balance of punk to the super pretty frosted texture. Take cues from the celebs looks who have flawlessly crafted a pale shimmery shadow with a slick of bold black liner and lashings of mascara.
We say go all out with the 1990s vibe. Work a natural matte base and contour with bronzer. For lips, opt for lip liner and a topcoat of gloss. Not only will the whole look be cohesive but the game of texture – frost, matte and gloss – will make a more
fascinating make-up moment. As no matter what color you choose as your base, make sure your "frosting" has that signature cool tone.